While yearning for having a traditional feast, explore Lahore; stands as a marketplace for Desi food. Here you'll be served by well known meal hosts which never let you wander longer in a state of appetizing. Customers are always invited to get hot, thick, creamy Haleem garnished with black pepper, ginger, fried onions, crushed coriander, juicy lemon slices in full form. So, check out the leading trademarks which are standing over the best Haleem places in Punjab, Pakistan.
1) Kozi Haleem Restaurant, Royal Park, Lahore
Kozi Haleem Restaurant is serving delectable Haleem to Lahories for many years. With great hospitality, it offers quality Haleem made with chicken and also red meat. You will experience pocket friendly price; per head plate charges around Rs/ 60.
Located at Royal Park, Lahore. Phone: 0300 2981999
2) Haji Sultan Ahmed Haleem, Bhatti Gate, Lahore
It wouldn't be an exaggeration that Haji Sultan Ahmed Haleem is been considered as a hub of extremely luscious Haleem regarded with a slogan;
Pakistan Hi Tou Hai Hamari Pehchan – Haleem Ho Tou Haji Sultan
Located at Bhatti Gate, Lahore. Phone: 0324-4204664
3) Shafique Haleem House, Main Walton Road, Near Quaid Tent Service, Lahore
Food Lovers are welcomed by Shafique Haleem House; it's providing quality meals, rich in taste. It's venue is quite convenient to access, as well as online order and home delivery service is available too. Price also suits your budget.
Located at Mian Walton Road, Near Quaid Tent Service, Lahore. Phone: 0321-4217167
4) Dogar Restaurant, DHA, Lahore
Now, you have no more need to wait for delivery of your Haleem order. It's Dogar Restaurant which is in full swing to rejoice your visiting here but also in full swing to achieve quick home delivery in cost effective packages,
Located at  Street 141, Sector L, DHA Lahore. Phone:(042) 35890675
5) Delhi Nihari Shop, Near Khayaban-e-Jinnah, Lahore
Delhi Nihari Shop is popular for its light foods. In haleem, spices really appeal people even kids can enjoy too with moderate level of ingredients. Must visit to get a delightful lunch or dinner.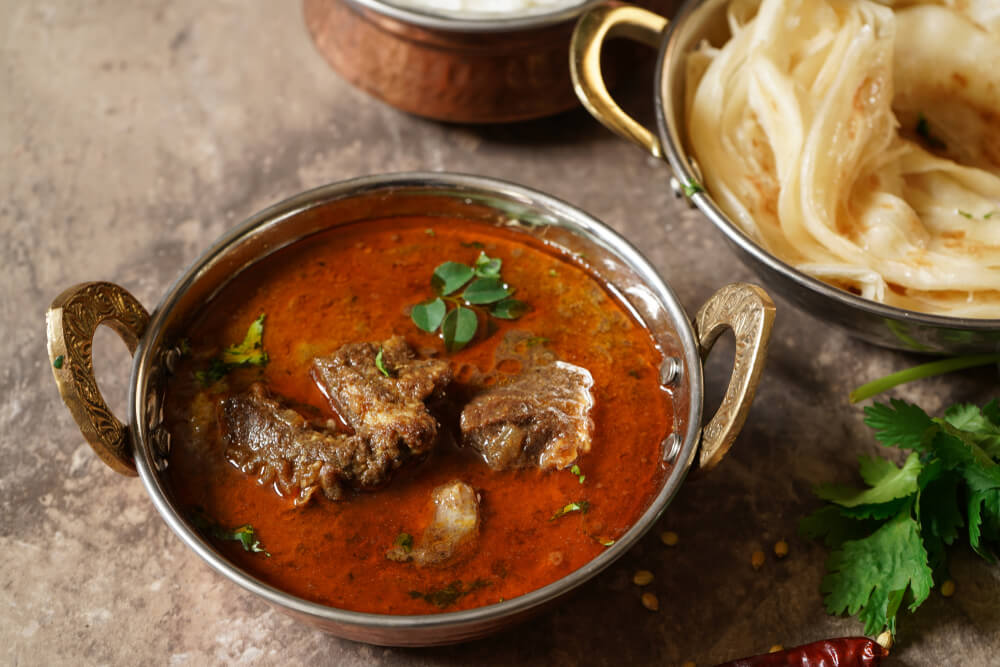 Located at Near Khayaban-e-Jinnah, Lahore.
6) Bombay Gardens, Tariq Road, Lahore
Having rich traditional taste, Bombay Gardens is also giving a tough-time to its competitors. The spot is suitable for informal small gathering.
Located at  9C Tariq Rd, Lahore. Phone:(042) 35771677
7) Hospitality Inn, Egerton Road, Lahore
It's an adorable place which is best to arrange a get together rather for an event or a casual visit with friends or family. If you plan a visit, you're going to be served by savoury and flavorful dish of Haleem.
Located at  25 – Egerton Road, Lahore. Phone:(042) 36310077
8) Ashique Chanay and Haleem, Sadar Bazar, Lahore
Whether looking for a heavy and delightful breakfast or got a lunch break; it's a typical venue for instant intake.
Located at Saddar Bazarr, Lahore.
9) Nawab Haleem, Model Town, Lahore
Nawab Haleem Shop is royal in its menu. Scrumptious Haleem with mouth-watering meatballs, isn't lesser to introduce it among leading Haleem makers in Lahore.
Located at Model Town, Lahore.
10)   Nadeem BBQ Restaurant, Gurumangat Road, Lahore
It's an all-rounder that values much for a decent place of Desi cuisines. It has a special order serving style with desi touch. Haleem is been presented with ghee tarka and extra garnishing ingredients.
Located at Gurumangat Rd, Lahore. Phone:0320 0008883
Have you experience any other spectacular venue for delicious Haleem in Lahore? Share with us in comments if we missed it in listing. Have fun with delightful expedition.