Recently there has been an increased concern over exorbitant school fees charged by private schools all over Pakistan. Such private leading school systems include Beaconhouse School Systems, The City School System, Lahore Grammar School Systems, and SICAS among many others. There was criticism on such systems and written petitions were submitted against it. But no legal action was taken at that time.
However, luckily in 2016, the court responded to a written petition of a group of lawyers against the extortionate act of overcharging parents. Later, the court ordered all private schools of Pakistan to limit their fees to 5000 per month. The court asked for an audit report of 15 private schools that were guilty of overcharging parents. Later in 2018, after several hearings, the Supreme Court made some alternation in its decision. The court ordered schools to reduce a 20% fee above 5000 rupees and to return half of the summer vacation fees to parents.
This decision of court received a lot of appreciation from the general public. But the defendants of this petition claimed that these schools provided exceptional educational standards and, therefore, the fees are justified. This left the need to review whether or not the schools charging close to 5000 are providing sufficient quality of education to the children.
Locally Lahore provides a detailed article, analyzing the fee structure and educational services of 10 low-cost private schools in Lahore. Not all schools provide full information about their fee because of their revision policies; therefore, the detailed fee structure is not provided. However, we have tried to give the most authentic information regarding primary and secondary fees/month of different schools.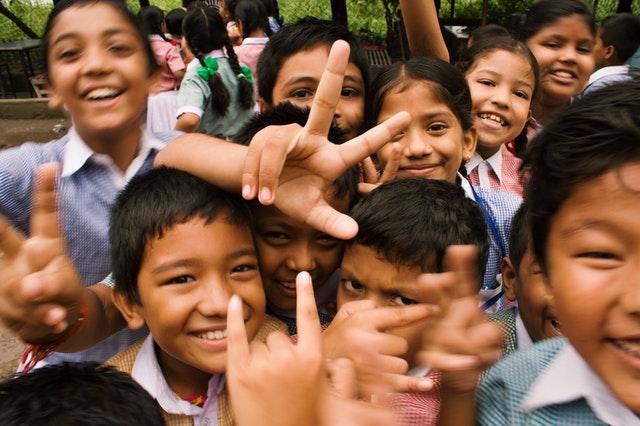 1. Dar-e-Arqam School
Website: https://www.dar-e-arqam.org.pk/
School Philosophy
Dare-e Arqam is a famous private school system that is prominently characterized by its secular educational approach. Their aim is to provide students with modern educational skills along with religious and moral training, so they become good Muslims and citizens.
Branches and Student Strength
Dare-e-Arqam school system has more than 660 branches in 150 cities and has the strength of over 175,000 students nationwide.
Fee Charged
The school is currently charging 4900 per month for primary education.
Education and human development programs
Well, the school's curriculum and education programs seem no less than any top-notch school system. Features of their educational program include:
Preschool
Personality development
Department of Quranic studies
Teacher training
Co-curricular activities
Research and development
Activity-based training
Coordination with parents
Its department of Quranic studies includes activities like hifz workshops, and Nazra Quran classes. Also, the school offers in-house hifz opportunities for students. They can hifz (learn or memorize) Quran within the school premises and also get connected with regular education to some extent.
2. The Educators
Website: https://www.educators.edu.pk/
School Background and Vision
The Educator School System is the project of the Beacon House School System. The central philosophy behind its establishment was to offer high-quality education at an affordable price. Their vision is to educate individuals in a way that they become useful members of society. Their mission is to maintain high education quality by meeting the expectations and requirements of parents. The main feature is their continuous training and development programs for teachers that add significant value to the existing resources.
Branches and Strength
Since its establishment in 2002, The Educators School System has set up more than 900 branches across 225+ cities in Pakistan. It claims to be an educational market leader with a high student strength of 2 lakhs and above.
Fee Distribution
The fee description of this school system is as follows:
Tuition Fee (Per Month) Class 1 to 7 PKR 3,850
Tuition Fee (Per Month) Class 8 to 10 PKR 4,400
3. The Punjab School
Website: http://www.thepunjabschool.edu.pk/
Background and Philosophy
Established in 1992 by the creators of Makkah Foundation, Punjab School got more recognition because of its high matriculation result in the past decade. It has emerged as a fierce competition for many distinguished schools in Punjab. The chain of school is continuously increasing because of its affordable expenses and high-quality education. Their primary purpose of education is to promote intellectual development through reasoning, analyzing and critical thinking.
Fee Structure
The monthly and quarterly fee structure of The Punjab School is shown in the table below:
| | | | |
| --- | --- | --- | --- |
| School Fee from Nursery to V (Quarterly) | Class VI-VIII (Quarterly) | Class IX – X * (Quarterly) | GCSE (Quarterly) |
| 3000 | 3450 | 3450 | 6600 |
Branches
The school currently has two campuses in Lahore, the main in Township and another in Johar Town. The other three campuses are in Gujranwala, Kot Khawaja Saeed, and Khybane Jinnah.
Educational Programs and Facilities Offered by School
The school provides a comprehensive curriculum for preschool to matriculation.
Extracurricular activities: The school held regular extra-curricular activities for its students. These include annual sports day, funfair, inter-school debate, essay and drawing competitions and many more.
Faculty development: The school put a lot of emphasis on developing balanced personalities of their teachers.
The Punjab School is also one of those private schools in Lahore that offer in-house Hifz opportunities for students. The school also put special attention to computer and Islamic education.
4. Allied School
Website: https://alliedschools.edu.pk
Background
The Allied School is another leading and renowned group of schools in Pakistan that is operating under the umbrella of Punjab Group of Colleges. The founder and chairman of this group are Mian Amer Mahmood. Allied Schools aim to give children an all-round education. They are offering a quality level of service to children, parents and indirectly to the nation by maintaining a balance between local and global standards with modern approaches.
Branches and Campuses
Allied School now has more than 800 campuses in more than 62 cities across Pakistan. All these campuses together have more than 250,000 students enrolled in them. The degree programs have also been increased to 130 academic departments and 80 interdisciplinary research units.
Fee Structure
Monthly Tuition Fee (Full Fee Category): PKR 2,680
Monthly Tuition Fee (Sibling Fee Category): PKR 2,000
Education and Developmental Programs
Allied School is not only focusing on academics, but they also give special attention to both co-curricular and extra-curricular activities. This is to provide students an edge over others to be a leader in their respective field of activity. Their educational setups are customized with physical infrastructures equipped with the latest computers. Students are encouraged to participate in Olympics, sports and athletics. Individual attention is provided to every student along with a well-rounded curriculum which includes arts, language, science, mathematics, and social studies. 

5. Wapda Town Public High School
Facebook Link: https://www.facebook.com/Wapda-Public-School-593652124147122/
This is also an affordable school system that provides a single-gender education right from the playgroup and kindergarten classes. They have separate campuses for both boys and girls where they can attain individual study.
Classes Offered
Primary and Elementary School
Junior Level / Middle Level
High School
Fee Structure
The school is providing education at affordable rates with good quality of education, the distribution of which is shown below:
Primary School Fee: PKR 2000 – PKR 2500
Middle School Fee: PKR 2500 – PKR 3000
High School Fee: PKR 3000 – PKR 3500
6. The Knowledge School Network
Website: https://tks.edu.pk
This school was founded in 1990 by a group of eminent educationists, philanthropists, and industrialists when they laid the foundation of ILM. Also known as the Institute of Leadership and Management, ILM Trust was introduced to focus on upcoming trends in education, and research in Pakistan. The group offers quality education which takes care of all the learning needs of individuals from the early year of schooling until Graduate and Ph.D. levels.
Academic Program
TKS is providing education with the vision that will allow students to realize their full potential. TKS strives to offer an environment of mutual respect to promote high expectations for all and to equip students to become good citizens of Pakistan.
Extracurricular Activities
At TKS, they also engage their students in extracurricular activities which help in the overall development of every child. There are other activities such as essay writing, quizzes participation and science fair projects which help students in exploring their interests and increasing their knowledge.
Fee Structure
Pre-School
Tuition Fee per Month (Class Play Group to KG) 3,100
Secondary
Tuition Fee per Month (Class I to X) 3,000
7. The Smart School System
Website: https://thesmartschools.edu.pk
The Smart School System is a sub-group of the City School which is enlisted as one of the leading largest private schools in Pakistan. The City School wanted to increase its reach to fulfill the hassles for quality education for every middle-class individual too. The Smart School is designed with the intention of having world-class education right here in Pakistan. They are providing education from kindergarten right up till Matriculation, inefficient and well-organized schools.
Fee Structure
In the smart school system, there is almost the same fee structure with some minor differences inapplicable in every school branch. The fee structure of the intelligent school is as follows:
Tuition Fee per Month Primary PKR 1800 – PKR 2300
Tuition Fee per Month Secondary PKR 2500 – PKR 3000
Co-Curricular Activities
Clubs and societies assist students in availing opportunities which can increase their additional skills. Co-curricular activities at TSS include:
Young Orators' Club
Environmental Society
Dramatic Club
Social Service Club
Sports Society
English Literary Society/Association
Urdu Literary Society/Association
Arts and Crafts Club
Karate
8. JPS School System
Website: http://jpsgroup.edu.pk
JPS School System has separate sections for elementary students which follows middle school and then high school process. When a child is admitted to playgroup, every student is given individual attention until they reach their more senior levels. Right from the base level, they are prepared both mentally and academically for the challenges and motivated to pursue higher education.
JPS started from Lahore, and since then there is no looking back, and the school has grown to numerous branches across Punjab. They follow the English Medium System of Matric as prescribed by the Lahore Board of Intermediate and Secondary Education. Their outstanding primary education at JPS has stood them in a good position in their careers.
Fee Structure
Kindergarten PKR 3500
Grade 1-5 PKR 4000
Grade 6-8 PKR 4500
Matriculation PKR 5000
Extra-Curricular Activities
At JPS, they believe that education is about more than just school-work. While they regard your child's academic achievement as vitally important, they are equally concerned with their personal development. Hence they want students to become fully-rounded individuals, who can make a positive addition to society when they leave our care. Teachers actively encourage students to take part in sports, drama and art activities provided for them. They also offer a wide range of school trips and activity holidays which helps widen the pupils' learning experience.  
9. KIPS School System
Website: http://kips.edu.pk
Knowledge Inn Preparatory School (also called KIPS Education System) is a privatized educational system. It includes elementary, school, high school, coaching, entry tests preparation center, tests preparation for abroad and PMS-CSS preparation.
Its foundation was laid in the year of 1992 by Mr. Abid Wazir Khan in the city of Lahore with a central campus in Johar Town, Lahore. Over time, KIPS has grown into an enterprise with almost 150+ campuses in different cities of Pakistan. It is the fastest developing institution and the most credible name in offering high-quality education. They have purpose-built campuses that are not only designed in a modern way but are also equipped with superb facilities.
Pre-school
KIPS Pre-School aims to provide children education in their early years of learning. It has only three branches while this option is available just for the residents of Lahore.
Fee for Pre-School: PKR 2500 – PKR 3000
High School
KIPS focuses on establishing a strong academic foundation for their students. They assist children in learning and educating them to polish their skills as well. There are around 20 campuses for girls & boys in diversified areas of Multan and Lahore.
Fee for High School: PKR 3000 —PKR 3500
College
The other venture of KIPS Education system is KIPS college. It has got 20 campuses in diversified cities in Pakistan. It is responsible not only to assist on studies but also to develop personal development of students as well.
Fee for High School: PKR 3500 —PKR 4500
10. The Trust School
Website: http://thetrustschool.edu.pk/
The vision of The Trust School System is to help the deprived and underprivileged students to attain a proper education. The school system provides comprehensive education along with personality development courses. The management of this school has ensured to provide equal educational opportunities to underprivileged students.
TRUST School System aims to provide quality education to the teeming millions of deprived but talented children in Pakistan.
Fee Structure
Monthly Tuition Fee (Play Group, Nursery & Prep) Rs. 5,000
Monthly Tuition Fee (All Other Classes) 4,700
Sports and Extracurricular Activities
The TRUST School regularly arranges Super Cricket League to keep young students active. Moreover, they also organize Science and Art Exhibition activities to help and show new ideas of creative learning in students. The different activities which are performed here include:
Sports and physical education
Study Tours | Excursions
Sports Day
Scouting
Class presentation
Debate | Speech Competitions
Science & Arts Exhibitions
Foreign Trips
Conclusion
Considering the information above, it can be agreed that every private school system is trying its best to provide the best education system to society. The information presented above offers useful insights about the philosophy which schools are following.
These low-cost private schools are charging fewer fees from their students and providing a high level of education to them. All institutes are now introducing sports, arts, music, drama, writing and extra-curricular activities in the academic plan. The learning models should make it probable for students and teachers alike to apply their imagination and innovative capabilities.
A small suggestion is that the course curriculum should be a bit modified. It can be made more technological and digital in an effective and user-friendly manner. Moreover, the students' enthusiasm level should be boosted through various learning tools that are engaging and fun to work with.