Food is probably the first love of Lahori's. The people who are born in Lahore know it very well that Lahore is the Foodistan of Pakistan. Lahore is famous for its two major things, one is city of gardens and the second is taste of Lahori Tarka Desi Food. In Pakistan, a food street is a street that has been designated for eating out and gives you all tastes and desi cuisines at one place. The food street is lined with food stalls, restaurants, and other small food shops.
Food Streets and Food Places in Lahore
1. M. M. Alam Road
M. M. Alam road is a major road in Lahore. M.M. Alam road hosts a variety of flamboyant restaurants in modern Lahore. Some of the famous and expensive cafes are Cafe Aylanto, La Atrium, Burger Hub, Nando's, Freddy's Cafe, Ziafat, Salt N Pepper Village, BBQ Tonight, Jammin Java Cafe, Espresso, Butlers Chocolate Cafe, Cafe Costa , Cafe Barbera, Cafe Zouk, Arcadian Cafe , Dream Lounge and many More.
Cafe Aylanto has become a name which represents high quality cuisine and refined sophistication. Cafe Aylanto promises an extraordinary experience of culinary sensation. Its services are Takes Reservations, Walk-Ins Welcome, Good For Groups, Take Out, Delivery, Catering and Waiter Service. Many big celebrities visit this place.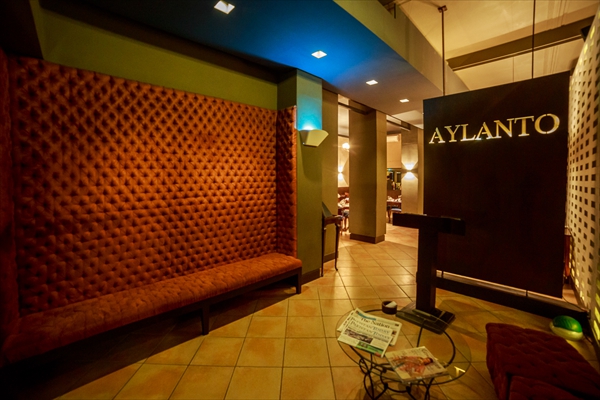 La Atrium is an Italian cafe. It offers a perfect ambiance to cherish the family time, to relish friends gathering or to host an immensely scrupulous corporate dinner. The absolute dinning aurora of the restaurant bears an extensive and blissfully adorned kids play area. La Atrium is affluently capacitated with seating space for its 120 guests settled in its gild interiors, while the entire space is equipped with high-speed WiFi facility.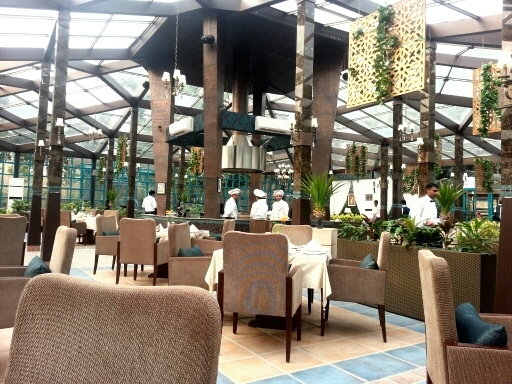 Freddy's is one of the pricier options on M.M. Alam, but has a reputation for serving great food. The atmosphere is classy and diners usually dress semi-formally.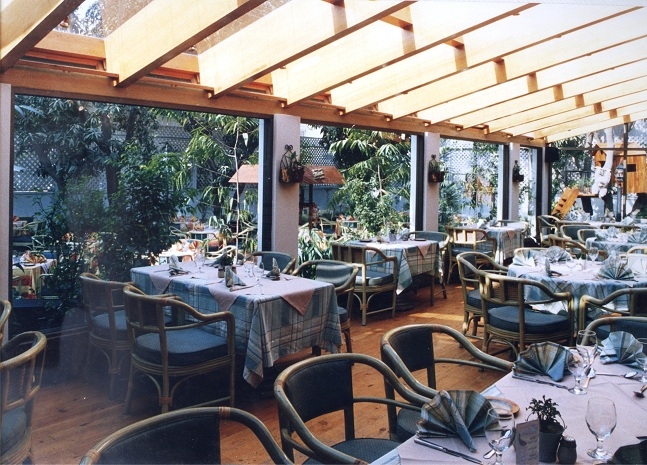 2. Gawal Mandi Food Street
Food Street in Gawal Mandi is a center of traditional Pakistani food. The site is surrounded by centuries-old buildings and places like landa bazaar, Mayo Hospital and Baansan-wala Bazaar. The food street is open to traffic in the morning but as the sun sets, the street is closed to motorized vehicles. Hungry visitors arrive and stay till very late at night, enjoying some of the best local food available in Lahore. It is one of the unique tourist attractions in Lahore. It is open 24/7, except during Ramadan where food is not served during the day time. Food can be ordered from any shop while sitting at one place.
The Gawal Mandi food street worked for few years but it started facing some problems from the local residents who were residing inside the food street. It was becoming very difficult for them to commute to & back from their own homes. Many of them had started protesting against that initiative. The Shahi Qila Food Street is no doubt has become the most interesting place for food lovers. Thousands of visitors enjoy dining here with extraordinary outdoor dining experience.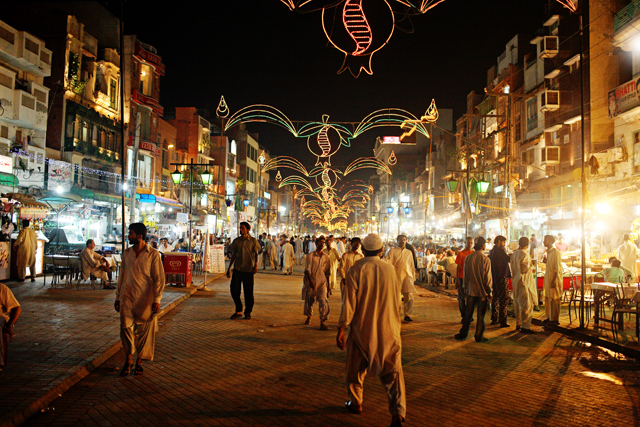 One can enjoy B.B.Q, Haleem, Lassi, Gool Gapay, Fried Fish, Biryani even every desi or Chinese dish one can wish. After the dinner, people don't forget to enjoy a walk inside the Shahi Qila. Entrance through Roshni Gate is open for visitors all day and night to enjoy the mesmerizing atmosphere in front of Shahi Qila, Badshah Masjid and Baradari. You can enjoy riding the Horse-Bagghi.
3. Fort Road Food Street
Fort Road Food Street is a food street located on the Fort Road. It was inaugurated on January 21, 2012 by Hamza Shahbaz Sharif, partly to replace the Gawalmandi Food Street and serve as a new food hub. It is run by the Provincial Government of the Punjab. It is equipped with 16 dustbins along with garbage bags which are given by Lahore Waste Management Company.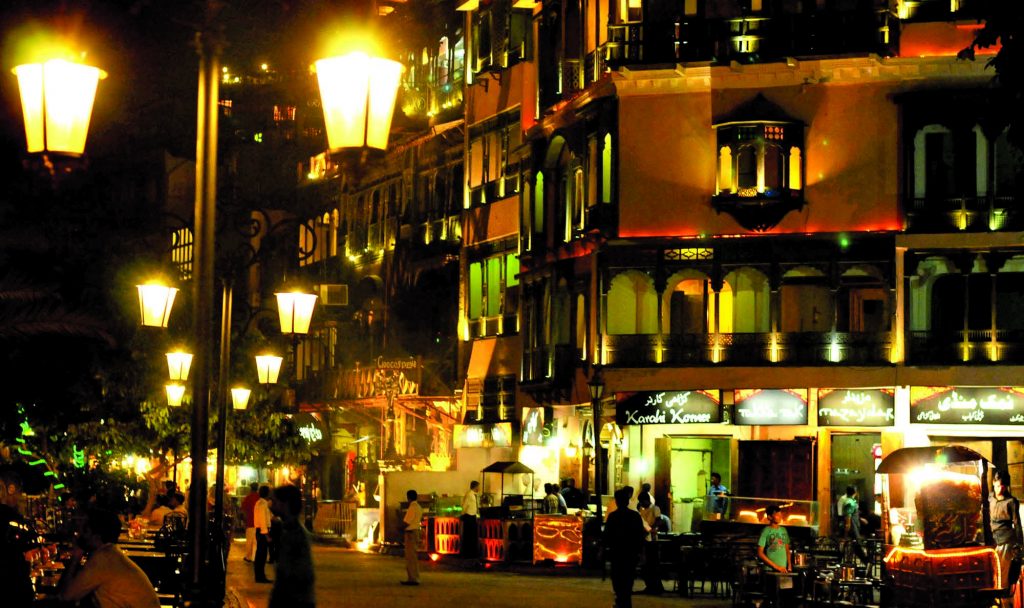 The food street is famous for its authentic Lahori cuisine. It is located near the Roshnai Gate in the Walled City of Lahore, from where views of the Badshahi Mosque and the historic district of Lahore can be seen. It is home to Coco's Den.
4. Lakshmi Chowk
Lakshmi Chowk, also known as Maulana Zafar Ali Chowk, is located at the juncture of Mall Road and Abbott Road. The chowk is named after the culturally significant Lakshmi Building that stands nearby.
A Foodie destination: Before Gawalmandi and the New Food Street and much before the swanky restaurants and cafés on MM Alam Road, Lakshmi Chowk was Lahore's ultimate foodie destination. Favorites include Butt Karahi, Lasani Restaurant, Murgh Chanay, Tabaq, Kashmiri Hareesa which have attracted generations of Lahoris thanks to the desi fare they serve, such as the Taka tak, Liver, Gizzards,Halwa puri, Amritsari Hareesa, Nihari, Lahori Charga, Fish, Falooda, Tawa Chicken , Naan khatai and haleem.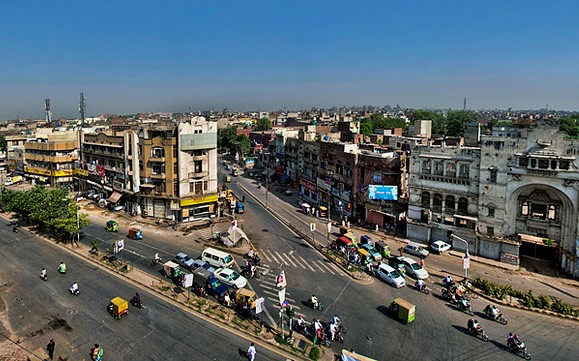 5. Mini Food Street Near Liberty Market
The market is situated right beside the Gulberg College for Women and the Gulberg Park. It opens up at dawn and keeps entertaining people until dusk. People from different classes visit the market mostly to eat paratha rolls or pans. However, a number of them also get a chance to eat other traditional dishes such as nihari, haleem, chaney, chicken etc. The market comprised only a few pan shops and a couple of small hotels that served the working class present in the Liberty Market and the nearby offices a few years back. This place has become so famous to enjoy paratha rolls and also it includes some of restaurants such as Monal, Salt'n Pepper, Tree Lounge, Roasters etc.
The place has become so famous that people now call it a mini-food street situated right in the heart of Gulberg. This place provides an opportunity to the residents of Muslim Town, Garden Town, Shah Jamal, Shadman, Jail Road, Cantonment, Defence, Gulberg, Johar Town, Model Town and many other nearby places to enjoy paratha rolls and pans.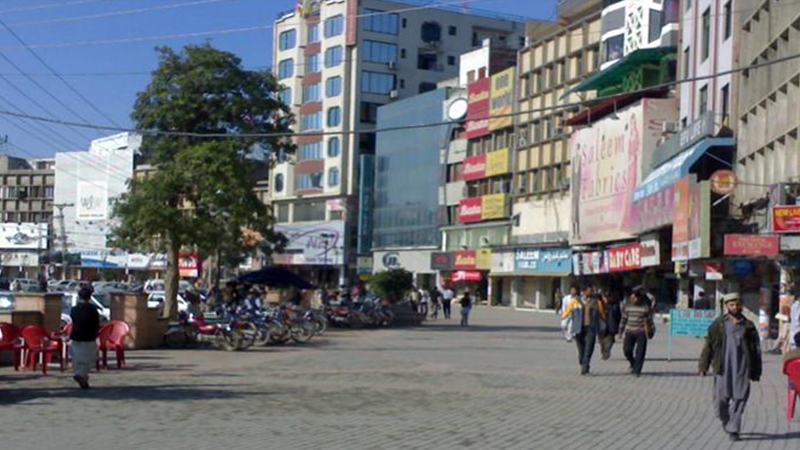 6. DHA H Block Mini Market
A large market place, with fast food options and marts. It is best for those groups looking for Pakistani food. Even good for people not looking for food but just some drinks or snacks. Here you will find every item of food and multiple fast food restaurants available to choose from such as Lahore Chatkhara, LA Down Town, Banera Rooftop Restaurant, Beijing Town, McDonald's, Tandoor Restaurant, The Chineese Express, Karachi BBQ, Chineese Dhaba. There will be hardly something which you will not find in this market.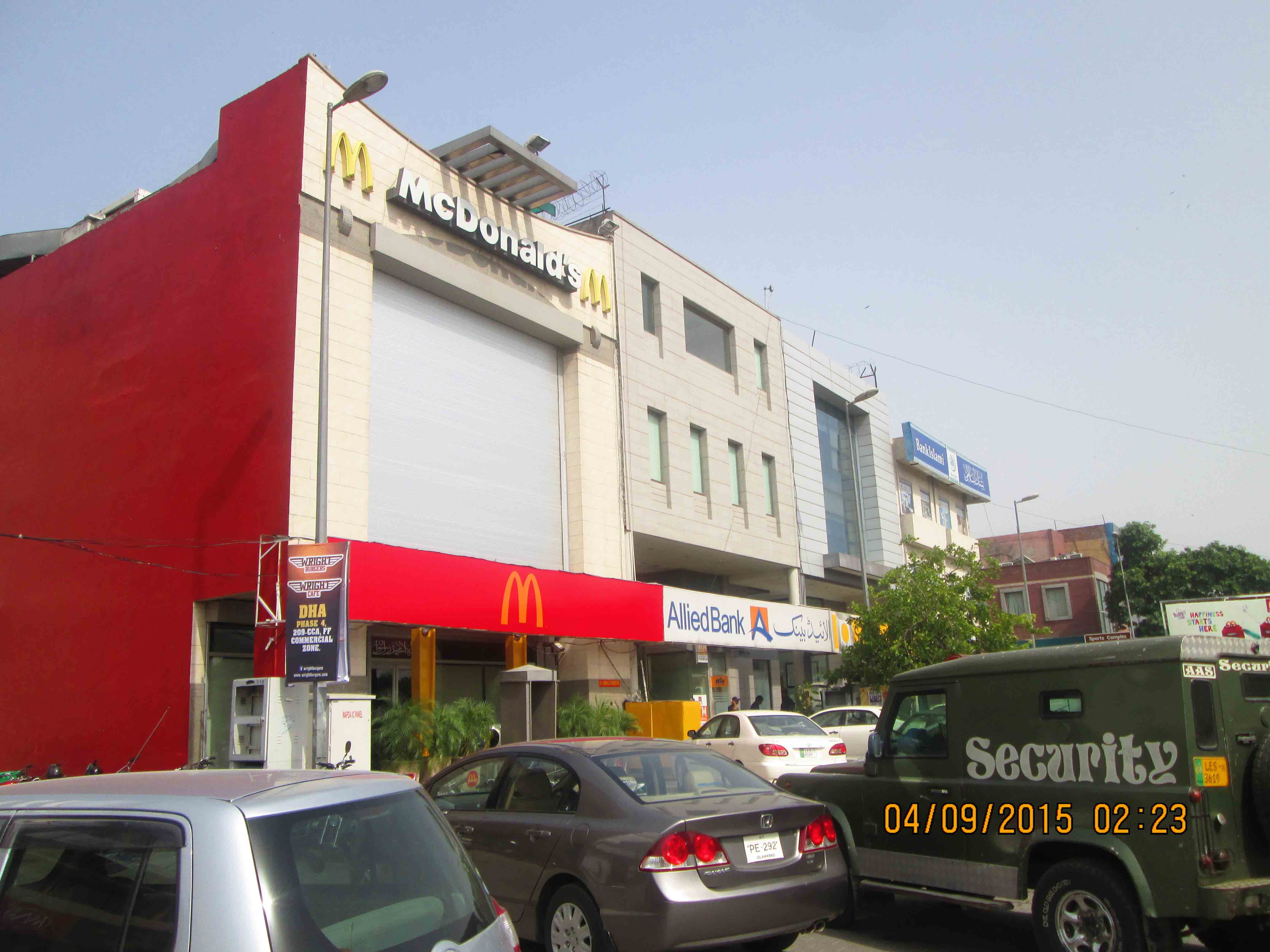 7. Johar Town Food Options
Johar Town, a residential Society in Lahore that is located near to Motor way. Being the largest residential society, It offers the best of everything specially the food. You can find unlimited Food options whether its Desi or Fast Food. It has variety of high quality restaurants such as Pizza Hut, Jammin Java, Zee grill, Gloria Jeans, Howdy, Sarpino's, Gusto Cafe and Restaurant, Ravi Restaurant, Chintallia, Caspian Sea, McDonald's, Timmy's Restaurant, Johny and Jugnu Restaurant, Muhammadi Nihari, Shahbaz Tikka, NY212, Gourmet Restaurant and many more.
You can discover more Food places and many more places of Lahore city on Locally Lahore App. Locally Lahore is a must have App, which allows you to explore Lahore and it covers up your all point of interest. It gives you information about latest events and happenings in Lahore.
Download Locally Lahore Android & iPhone App. Join locally Lahore on G+ and Facebook to get in touch with the latest information and events of Lahore.