Hey, you all foodies over there! Do you like Desi food? Fond of Biryani, Pulao, Korma and cheesy naan? What about Payyas, Kabab, Tikka, and Kunna?  Thought of Barfis, Rus malai, and Jalebis? Drooling?????
You should be if you are a true food lover. Finding all such things in one place seemed next to impossible but not now.
Any guesses how? I think you have guessed right if you have visited Food Street of the Walled City Of Lahore.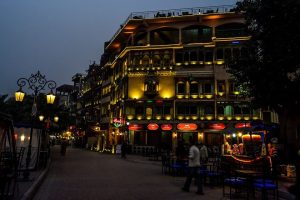 Lahore- The Food Hub:
The Walled City Of Lahore is known as the Food Hub of Country. All food lovers are found in Lahore. There is found a passion for food in the air of Lahore.
Seeing that passion in Lahoris two Food Streets is opened in Lahore in the center of Lahore:
Gawalmandi Food Street (Old Food Street).

Fort Road Food Street (New Food Street).
Both of them are exotically antique, exquisite and vibrant. The food menu is very diverse and tantalization to taste buds.
Old Food Street Gawal-mandi:
Old Food Street in the Walled City Of Lahore is the symbol of pride for the foodie Lahori people. Here, you can find all sort of Desi, traditional and yummy dishes. The menu is diversifying yet delicious. It includes:
Haleem

Kheer

Paye

Nehari

Tikka

Chargha

Boti

Biryani

And much more….
New Food Street:
The best thing about new Food Street is the tint of modern and traditional. You will find desi food here for sure but also some Chinese, Italian and Continental cuisine. This all is to provide some variety and uniqueness to taste buds.
Bihari Boti with Khaosay…. How's that? Unique na huhhh?
Centre Of Attraction (Walled City Of Lahore):
Where you want to go more likely? New architecture or antique buildings?
" Androon-e-Lahore na dkha to kya dkha" Old Food Street is pride of Interior Lahore. You can see antique architecture and buildings everywhere with some vibrant colors that take us back to hundreds of years. The narrow streets of Lahore are a vision.
Wondering about how the New Food Street looks?
Just close your eyes and imagine renovated Mughal architecture with Badshahi Mosque on one side and Shahi Qilla on other; clean dining environment, rooftop seating, lighting, Sufi Kalam. Name one thing better than this treat to eyes. You hardly can.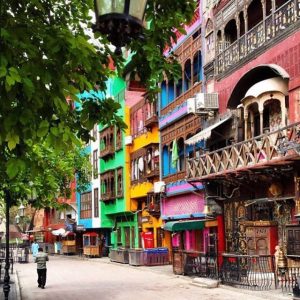 Economical Choice:
Dining at Food Street in the Walled City Of Lahore accumulates marvelous features like amazing taste in economical prices.
The eatery experience at Food Street is not comparable to even 5 stars and highly rated restaurants. This all is available only at Food Street Lahore at minimal prices.
"Tasty yet Budget Friendly"
What a Combo!!!!!
Final Words:
To all the food lovers and those seeking for some yummy treat to tummy I highly recommend you all do visit Food Street. Old when you want to eat some traditional and new when you want some traditional and modern cuisine.
After-all
" Jinne Lahore Nai Takya Oh Te Jamya Hi Nai"