As Lahore has been a hub of eateries and caters all the cravings of gourmets. At the same time. Lahore is a planet for seasonal eating trends. It's cool winter which has completely taken over your environment. Shivering hands and chilled nose; there must be something more than an ordinary Desi Chai. Simply the charm is sizzling hot, creamy and nutty Kashmiri Chai.
Now, want to know the best locations for Kashmiri tea in Lahore? So, be in full swing to explore such venues where you'll be served royally in Desi style.
Lakshmi Chowk Tea Stall
Whether a tea stall stays on exact hand or even moves surroundings within Lakshami Chowk because it's up to you that how much you're craving for a hot and luscious garnished with crushed Almonds and Pistachios. Don't miss it, especially when it's too cool and foggy.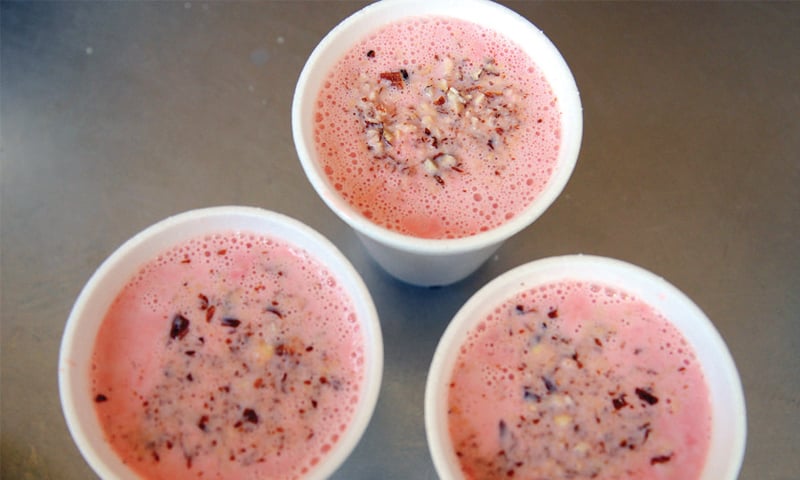 Gawal Mandi
The real food corner in Lahore is GawalMandi (Food Street) where you'll br served with all the cuisines that you desire. The venue is a home to traditional and seasonal dishes. If you're going to visit for sizzling Kashmiri Chai, then definitely hit a drive towards the spot or plan is to enjoy the Chai along with some desert; of course, mouth watering desserts like Gajar ka Halva, piping Gulab Jaman, Cham Cham and a long menu list.   
Chai Kada on Khurshid Kasuri Road
A unique look like a traditional Dhaba, the venue is fit for an open air tea taking charm. Bit it's quite pricy or may challenge your pocket. But if you're agree to compromise rather than quality Kashmiri Chai, bravo service and appealing ambience then it's for you.
Jaidi Paan Shop, DHA
Very much ordinary and glamourless, Jaidi Paan shop is not going to serve you in royal way, bit to be frankly speaking; sweet and bit salty Kashmiri Chai with sprinkle of pistachios. Taking away in a paper cup and a sizzling gulp while sitting on your car seat, is itself a pleasure in chill weather.
Purani (Old) Anarkali
This renowned marketplace needs no introduction. As it's an identity of Lahore, Here you'll find a wide range of shops which are serving as best milk products manufacturers of the city. So, you can easily get a delightful Kashmiri Chai venue at main on entering the bazar.
Canal Park, behind Main Market Gulberg
Simply Desi hot spot for tea taking hangout. Chai is too good and serving style is much convenient that  you can enjoy the sips while passing through gere.
If it's feeling icy cool and doesn't appeal to move outside to get tea then let you know about  How to Make special and instant Kashmiri Chai at your home.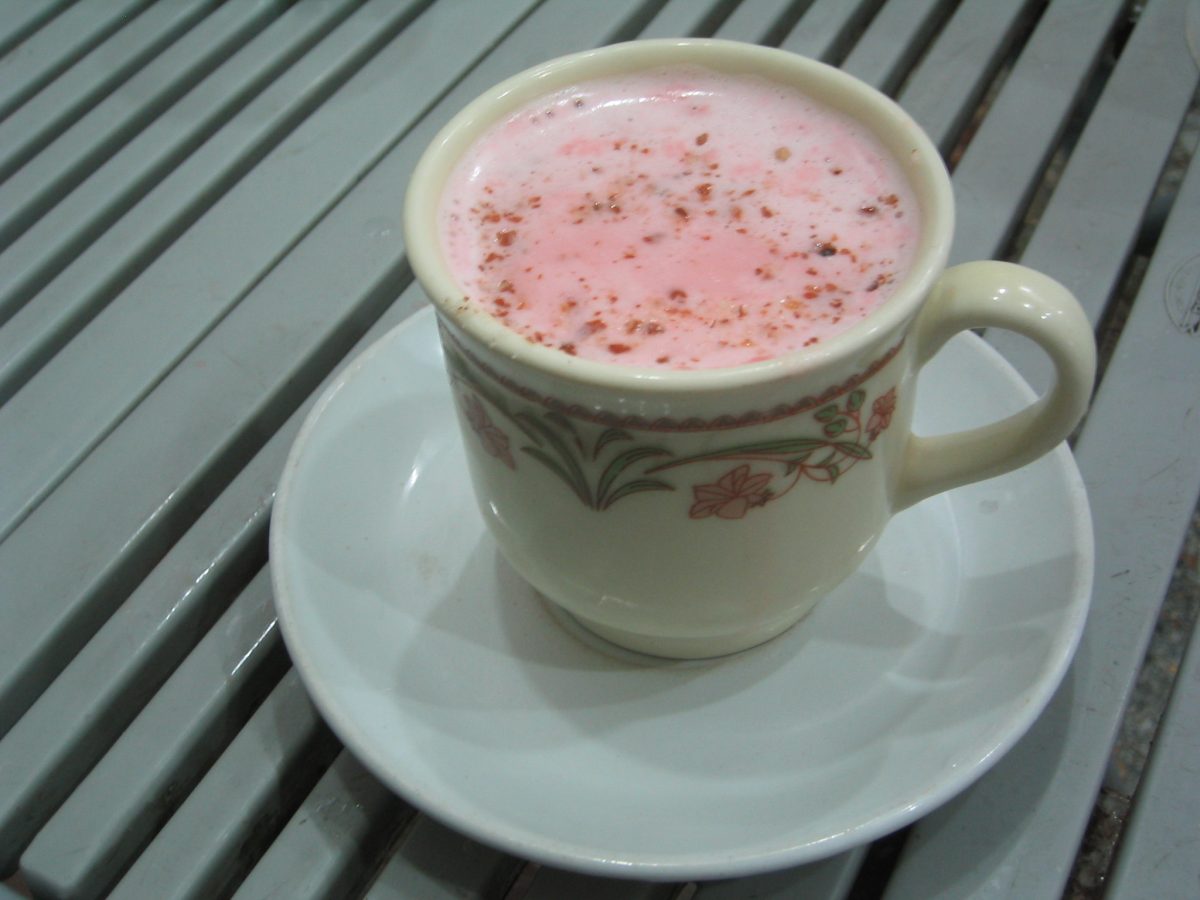 ---
How to make best Kashmiri Chai at Home – its something you need to practice more to get expert.
Ingredients:
2 Cups of normal water
1.5 cup cold water
2 Teaspoons Green Tea
2 pinches of Baking Soda
2 Pinches of Salt
1 Tablespoon crushed Pistachios
1 Tablespoon crushed Almonds
2.5 cups of Milk
3 to 4 tablespoons sugar
Recipe:
Add 2 cups of water in a kettle and boil it at high flame. Then add Green Tea in it and let it boiling for 10 minutes on medium flame. After that add baking soda and salt to get a delectable pinkish color. And boil for more 10 minutes. Then it's time to turn off the flame and put cold water in it bit slowly by beating the mixture with mixing spoon . It will give nice red color.
Now, it's in a final phase; turn on the flame and add half quantities of crushed almonds, pistachios, sugar, and of course, the main ingredient milk. Let rise the more boils for 5 minutes and steam it lastly.
Strain and garnish with nuts and enjoy.