Lahore-the city of Gardens
Lahore is a famous and ancient city of Pakistan and the capital of province Punjab. It is densely populated and comes in the list of first sixteen populous cities of the world. It has been a place of tourist attraction around the globe.
Lahore's culture is inimitable. At times, it is referred as the Cultural Capital or the Heart of Pakistan, the city was a seat of the Mughal and the Sikh Empires over and above the Punjab capital in Mahmud Ghaznavi's 11th-century empire and in the British Empire.
Tour to Lahore, will it be a favorable visit?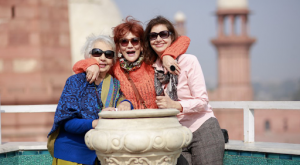 When you visit someplace, you need to be careful about a few things about that place. Visiting Lahore doesn't require a list of things to be conscious as it is a developed city and people of this city are quite liberal and cooperative.
Just pack your bag with sufficient luggage you need and if it surpasses the limited weight, you can find many companies offering cargo to Pakistan in economical rates.
Here's a list of necessary tips for staying safe in Lahore
Travel when the weather suits you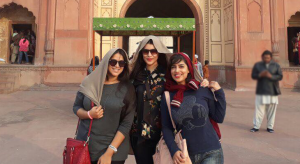 First and foremost thing for any traveler whether female or male, is to acknowledge which season suits you. God has blessed Pakistan with all four seasons i.e. Winter, Summer, Spring, and Autumn. Now it's your choice to go in appropriate weather. But to your knowledge, if you are from Europe then you won't be able to withstand the scorching heat of the sun. Therefore, it is preferable for you to travel in winters.
Winters are not really harsh so winter may be spring for you here, in Lahore.
A Female traveller in a Patriarchal Lahore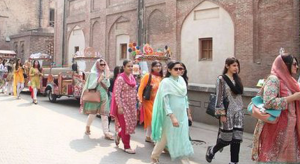 Being a female traveler, you should keep in mind that you are going to a patriarchal society where male dominance is in rich quantity. You may have to face such circumstances where only men are allowed to move and females don't. Having said that, I personally believe I was treated with utmost respect anywhere I went. Whether it is a long queue or a seat in the train priority is given to females in Pakistan.
So, need to panic in such circumstances. Just follow the traditional conventions.
Wear conventional/modest Dress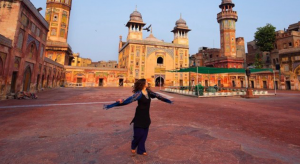 I have to day before I traveled I was told, there are great restrictions for the dress code for women. It is considered a taboo to wear skinny dresses or any type of dress in which body parts are highlighted. If you wear Jeans or T-Shirt you will be the victim of stalkers, they will irritate you.
But all of the above wasn't true to the core. Although you don't see females walking around in shorts and bikinis, I came across with many wearing a modern dress. My advice? You can wear as long as it is modest. To be specific, no need to show off your legs or cleavage and you are ok to go.
Although Lahore is much developed and women wear jeans shirts but in historical places and in rural areas, you have to take care of your dressing. An appropriate way is to wear Shalwar Kameez-the traditional and national dress of Pakistan.
This could be beneficial in the manner that you would be able to escape from wanton boys and secondly it would provide you a chance to acquire the culture of Lahore as well as Pakistan's too.
Don't Exchange your Contacts Without Trust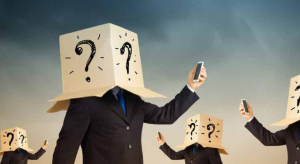 People will ask you for your cell number, Instagram and Facebook ID, they got inspired from only the reason that you are a foreigner. In my personal experience, a polite and simple no is enough.
If you do give casual people your personal info, be prepared to ward off their messages and calls the day in and day out.
Wear Mask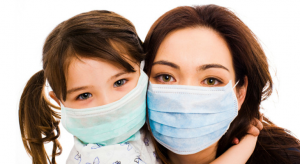 As Lahore is a densely populated city so, here traffic is too much. And one thing more, there are vehicles which emit intense smoke due to non-tuning of engines on time.
So, to avoid air pollution that is present in a huge amount, you must have to wear a mask on the face. Air mask is easily available in any pharmacy in Lahore. You must take care of your health so that your trip be jubilant and blissful.
Don't Travel in Daytime During Ramadan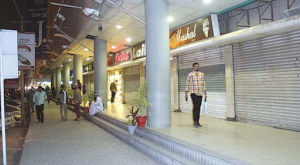 Ramadan is a sacred month in Islamic calendar. People of Lahore being majority Muslims, keep fast in this month and the food shops remain closed till evening, even the small café is not opened and it is considered too bad to eat and drink during the daytime.
Consequently, if you visit Lahore this month, don't travel in the daytime or you would have to starve the whole day. And try to avoid indulging in religious debates and don't try to hit any religious restriction.
Booking Hotel in Lahore is like shooting fish in a barrel
Booking hotel in Lahore is quite easy. There are numerous five stars and other hotels which can be booked online. Hence, you should not be worried about your shelter in Lahore. But remember to take room in such hotel which is in the center of the city, so that you might have an easy access to the all the places you want to visit.
Don't make a negative image in your mind about Lahore, its people are undeniably wonderful. No doubt, every type of people live in every place but in Lahore, most of the people you'll meet will be truly kind, friendly and will like to help you whenever you need.
Author Bio:

Isla Oliver 
loves to travel and write about it. Currently, she works for a 
Pakistan Cargo 4u
, a company that specializes in sending cargo from the UK to Pakistan. In her line of work, she has visited Pakistan a lot, hence the article.