To promote the tourism industry in Pakistan, PIA has decided to start the flight operation to Swat's Saidu Sharif Airport. This step will boost the tourism industry in KPK.
In 2004, PIA closed Saidu Sharif Airport due to the increase of the Taliban's influence in the Swat valley. Now, when the security situation is very good and the Pakistani Troops have cleared the area from militant groups, the airport is going resume operations.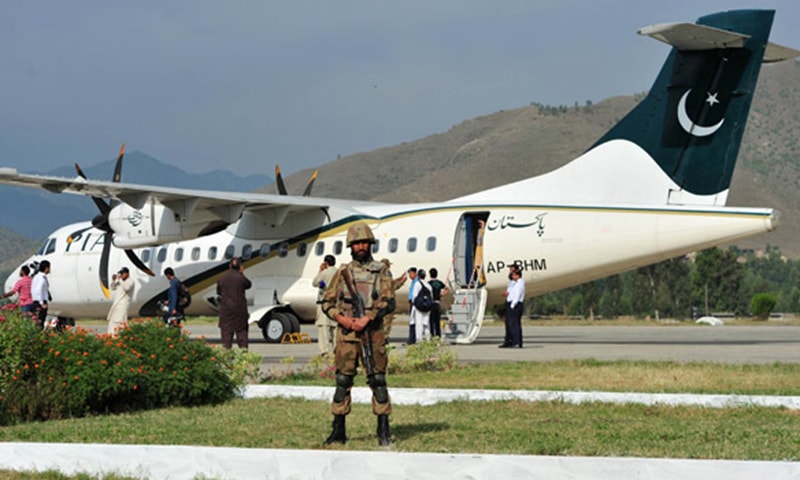 As a part of the test case, the national flag carrier has taken the decision to operate a test flight. An ATR craft will be used to test the flight in the last days of March. 
Mr A. Hafeez, the PIA's spokesperson said that PIA decided to operate two flights from Islamabad to Swat Airport on weekly basis. This operation will start from the next month and it will facilitate tourists.
Read More: PIA reduces the fare of Skardu and Gilgit.
The development work at Saidu Sharif Airport is completed. It will soon open to facilitate the arrival and departure facilities after getting permission from the federal government. On the other hand, the CAA is also planning to land the Airbus 320 aircraft at Swat Airport. The required work for this purpose will start soon.
Lastly, the Saidu Sharif Airport was established in 1978 and it landed two daily flights from Islamabad and Peshawar. Later in 2004, it was closed due to the interference of Military groups. Now it is hoped that this flight operation will run smoothly and it will boost the tourism in the region.