Lahore is a metropolitan city and the heart of Pakistan. It is the 2nd largest city in the country and a business hub too. It is a well-developed city where people love to live and invest. Due to its development and being a metropolitan city, there are many property investment options in Lahore.
People of other cities of Punjab try to buy land in Lahore just because of the city's benefits. Here you can easily find every facility of life. Hospitals, parks, cinemas, Mosques, churches, shopping malls and shopping bazaars, zoo, government offices and much more. Keeping in view the facilities, its everyone's desire to purchase land in Lahore. But the question is, what are the property investment options in Lahore?
Read More: Lahore to have its first Central Business District at Walton Airport.
For your question, we are here with a list of housing societies where one can invest to earn a handsome amount. These societies are LDA (Lahore Development Authority) approved and are fully developed with every facility.
Dream Gardens
Located at a prime location in Lahore, Dream Gardens is a perfect place to enjoy a luxurious and comfortable life according to modern standards. Dream Gardens is not only best for residence but for investment too.
A businessman who wants to earn money by investing has a good chance to invest in Dream Gardens. This housing scheme is very close to the well-reputed universities of Pakistan like UCP, COMSATS, UOL and BNU.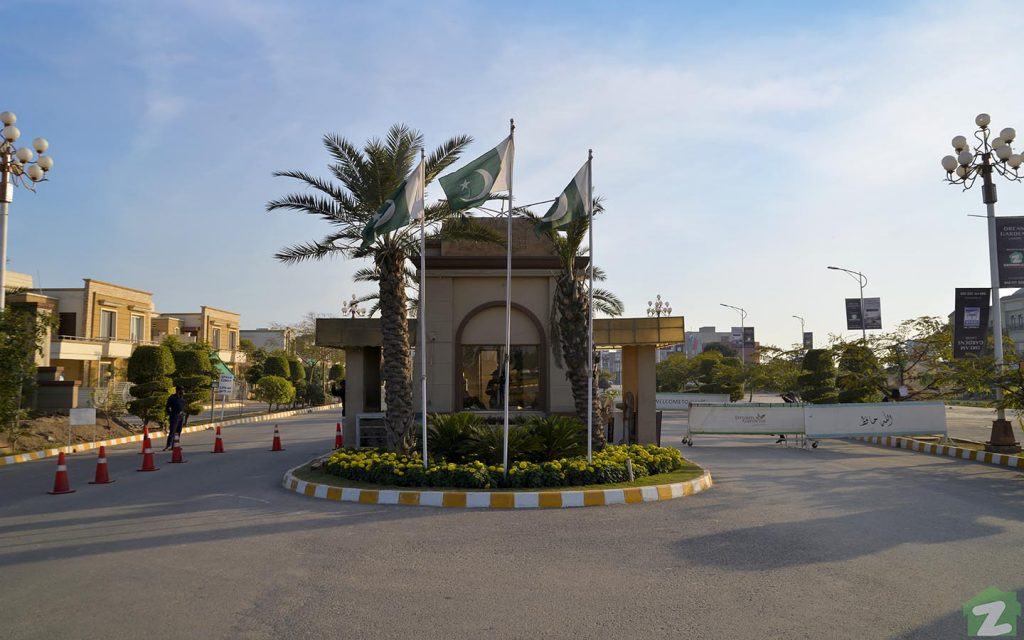 It is located at Ali Akbar or better known as Defence Road. It is developed by Izhar Manno Developers who have a well-established name in the list of developers in Pakistan. The 1st phase of Dream Gardens is about to complete and the installation of the 2nd phase is in the run.
Fazaia Housing Scheme Phase 2
Fazaia Housing Scheme is the name of trust as it is a part of the Pakistan Airforce's development projects. Phase 2 of the Fazaia Society is a modern and peaceful housing society for the people of Lahore. 
For investors, it is a very good place to invest and earn money as it is located far from the hustle and bustle of Lahore near the Sundar Industrial Estate on Jati Umrah road near Sharif Medical City. The society has a peaceful and pollution-free environment that attracts the people to purchase a piece of land here.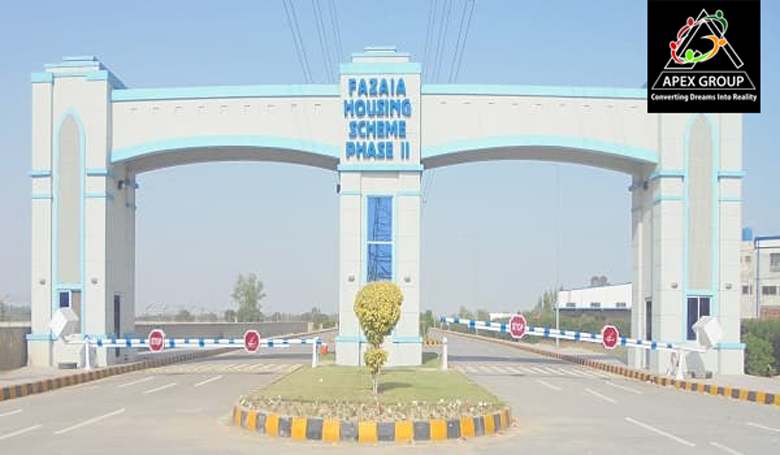 Fazaia Housing Scheme Phase 1 is about 5 kilometres far from Phase 2. Bahria Orchards and Abdalian Housing Society Phase 2 are its neighbours. The society is small and it has 4 blocks for residential purposes i.e. 5, 7 and 10 marlas and 1 Kanal too.
Moreover, the society has an underground electric system, green parks, Jamia Mosque, Banquet Hall, food courts, IT centre, commercial areas and a community centre with a library.
LDA City
LDA City Lahore is located on Ferozepur road near Kahna. It is spread over an area of 58,000 Kanal. It is going to be one of the best residential societies in Lahore. The project's design and construction supervision is handed over to NESPAK who is responsible to build the infrastructure in LDA City.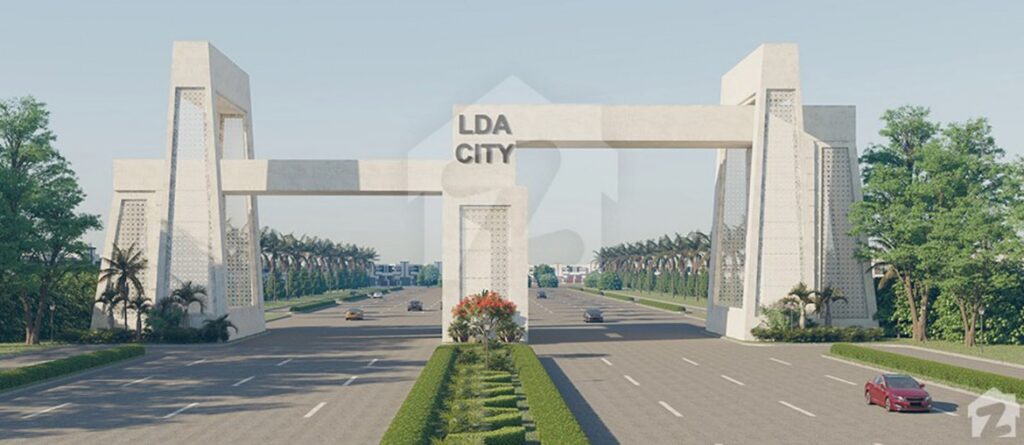 LDA City will have a modern theme park. The roads of the society are very spacious. The estimated cost of this project is about 33 billion rupees. The LDA City will comprise of high rise buildings, a theme park, lush green public parks, a golf course, an education and health city, and a diplomatic enclave too.
The project planners have divided the project into two phases that will constitute 9 sectors. For the people of Lahore, LDA City is going to be a very good place to live. People owing to invest are encouraged to invest in LDA City as the future of LDA City is very bright.
DHA Rahbar
The name of DHA is enough to make someone alert regarding investment. DHA has made its Rahbar Sector on Defence Road Lahore. DHA Rahbar has two phases and it is located at a prime location.
Phase 1 of the Rahbar Sector touches the largest private sector university of Pakistan i.e. University of Lahore and Khayaban-e-Amin and KEMC society are DHA Rahbar's neighbours.
DHA Rahbar provides the best residential luxuries to its clients and the modern lifestyle that one dreams for. There are some other bonuses that you might not find in any other society such as the security, well-carpeted roads and commercial areas that attract the best businesses.
If someone wants to invest his money without any fear, he/she should invest in residential and commercial plots in DHA Rahbar. The repute of DHA is very good and there is no chance of loss for investors.
Lake City
Within a short span of time, Lake City has inspired the people of Lahore very much. They marketed their strength in a very good way that people rush towards their society. Located at Zahid Gondal Shaheed interchange of ring road and one side at Raiwand Road, Lake City is at a very prime location.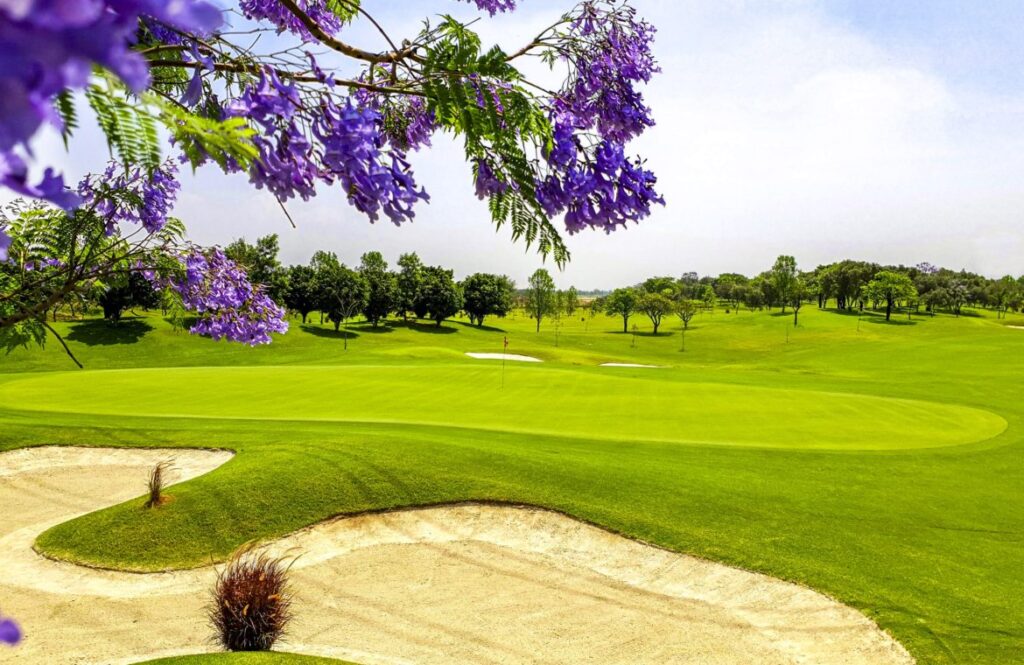 Lake City organizes several festivals and social gatherings that attracted people. With a space of 2400 acres, it is a fabulous residential society with a luxurious lifestyle. It has a shopping mall, cinema and a golf course too that increases its demand.
Hence, with all these potential benefits, Lake City is the best place to invest your money and resources. Furthermore, you can easily have access to any part of Lahore by using Ring Road. So, these things will ultimately result in a profitable return in the coming years.
Bottom Line
Nowadays, people are rushing to invest in real estate as it is a good source of earning. Moreover, many people are aware of this business and some keep on asking others about the investing options in Lahore. Undoubtedly, Lahore is a wonderful city and here one can earn a handsome amount by investing in the above given residential societies. So, try the best property investment options in Lahore and make your fate.