There are certain professions that have always carried a level of prestige. The respect and prestige associated with being a lawyer has always been tricky. On the one hand, they garner a lot of hatred because of a reputation for dishonesty and feeding on misery, but on the other hand, they represent a group of well-educated, usually intelligent individuals in an often very lucrative industry. Law degree is increasing now a days. If you're a lawyer considering a law degree or specializing in a particular area, this list of law colleges may help you to find your way.
Quaid-e-Azam Law College
Throughout its history, Quaid-e-Azam Law College Lahore has upheld a tradition of diversity, innovation, and opportunity. Quadi-e-Azam Law college is one of the best law colleges in Lahore and has constantly provided the legal education that combines an understanding of the theory, philosophy and practice of Law. Established in 1987, QLC is the first Law College in the private sector of Punjab. Such an institution had been greatly awaited and direly needed owing to the perpetually increasing number of candidates in the country intending to seek legal education. Now the college established many campuses in other cities of Pakistan to accommodate more students.
The initiative was taken to set up evening classes to provide legal education to executives. Syed Muhammad Shah (Alumnus) was awarded the gold medal in English Jurisprudence by then President of Pakistan Ghulam Ishaq Khan. Mr. NAFEER A. MALIK (Advocate Supreme Court of Pakistan ) was appointed as Principal, that was a crucial time when senior members of Bar and Bench apprehended that the quality of legal education in private law colleges is second-rate, and steps should be taken to restrict the mushroom growth of private colleges.
QLC declared its mission statement 'Legal Education with a difference'. 'Lady Justice' was adopted as the official logo. Quaid-e-Azam Law College has a well-stocked library. In addition to the set text and records the School library has a good collection of Journals. The majorities of the books are on open admittance and can be borrowed by the students.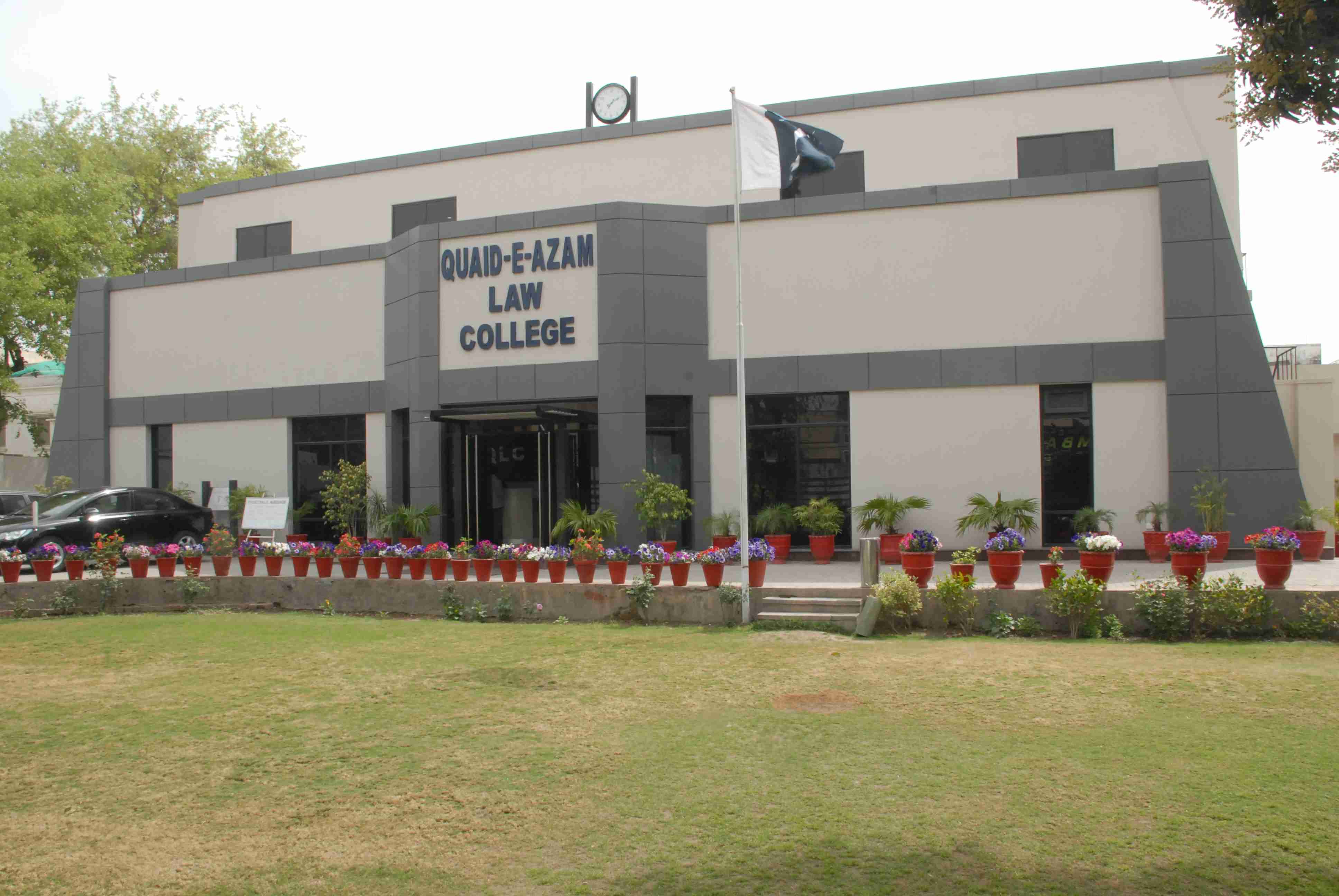 Punjab Law College
Punjab Law College Lahore has the privilege of being the first Law College in the Private Sector. It was established on 1 October 1987, Its chairman is Mian Amer Mehmood (former Mayor of Lahore). Since day one he started working on his toes to make its place as a center of excellence in law studies. Now after more than two decades of relentless work it enjoys a distinguished reputation for sustained brilliance in the field of law. It is reaching new heights on the trail of success with every passing day.
The mission of Punjab law college is to provide quality education to the youth of the country in the most challenging disciplines of knowledge through competent and proficient faculty, state of the art equipment and highly conducive learning environment.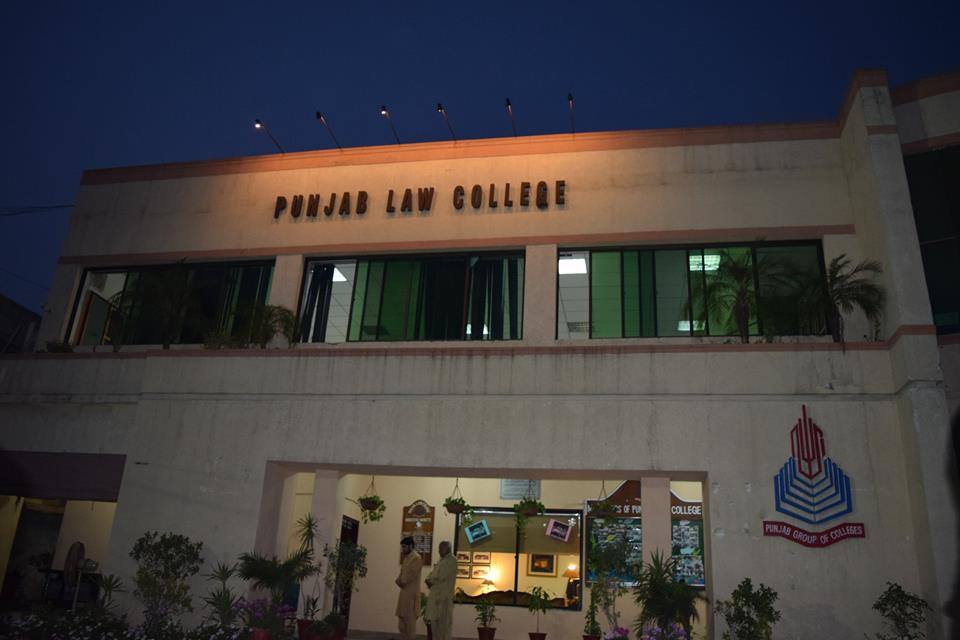 National Law College
National Law College is one of the pioneer law colleges in Lahore and in the law sector endowing valuable legal education since 1988. They created an excellent learning environment for our students which has become evident by the huge number of outstanding alumni contributing in different fields as eminent lawyers, judges and bureaucrats.
National Law College has always believed that legal education is incomplete without an experience of practice. Thus, they have set a tradition of holding Mock Trials and Law Moot competitions Intra College and encouraging students to the national level competitions as well.
The splendid history of NLC is the result of the unremitting efforts of highly qualified and proficient faculty and heads. Some of its principals have been scholars of international prominence. Presently the college is being headed by Prof. Zill I Atif who has studied and taught law in three different continents and has previously headed institutions like Quid e Azam Law College, Lahore, Punjab Law College, Lahore and Faculty of Law at Government College University, Faisalabad. He is one of most talented person who takes this institute to the international level.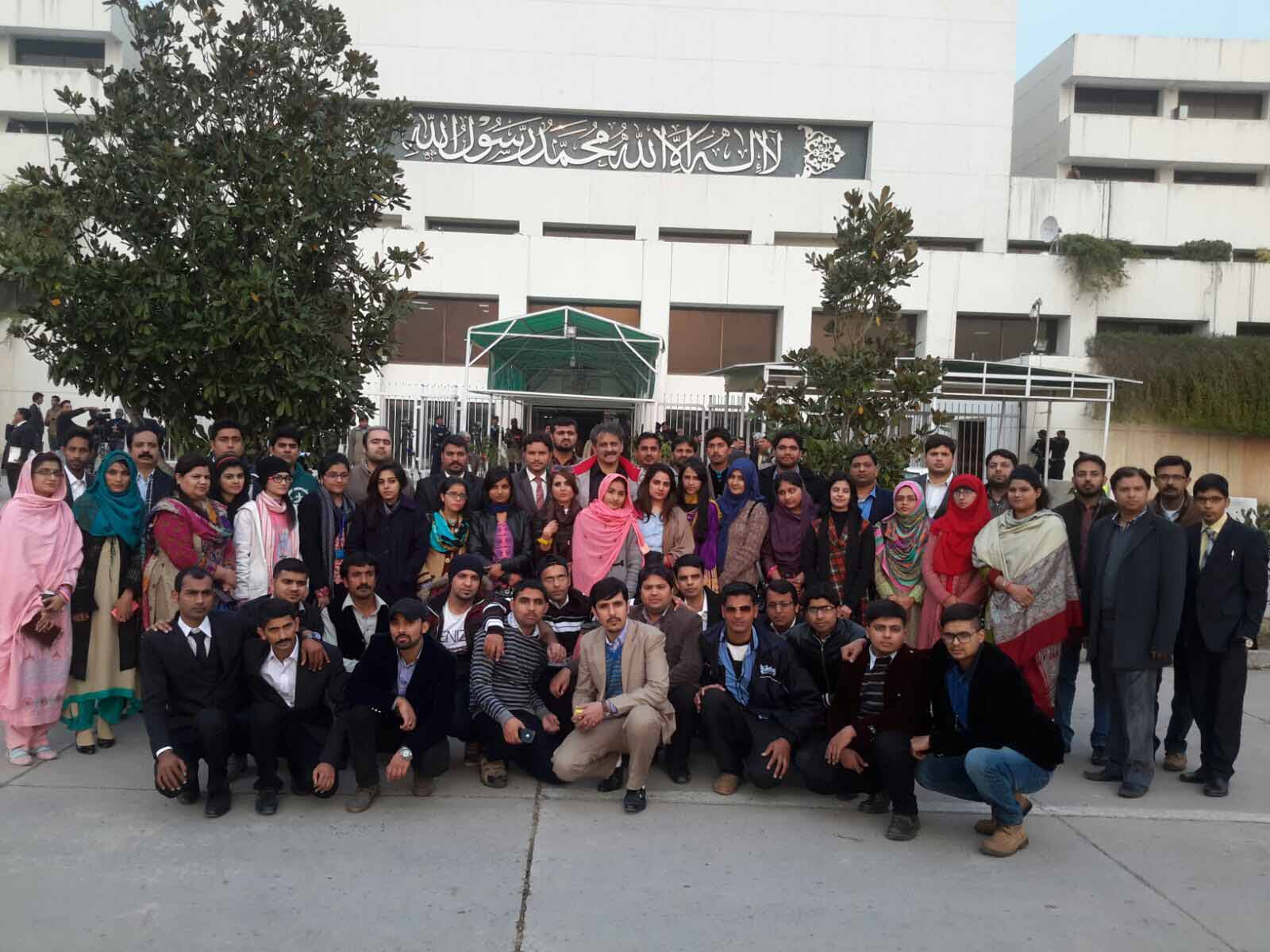 Pakistan Law College
Pakistan College of Law is a place where each student is taught how to become their best self. Pakistan College of Law was established in January 1996. It was affiliated to the University of Punjab in September 1996. The College campus is situated at 46-A Tipu Block, New Garden Town, Lahore. The College is run by a private sector non-profit organization. Pakistan College of Law is dedicated to the professional training of future lawyers. To accomplish this goal, the College strives to provide an effective and inspiring faculty that can train students in legal analysis and in developing articulate and persuasive oral and written skills of advocacy.
Pakistan College of Law has progressed continuously through obtaining top position in University results, international linkage Programmes, certificate courses and the outstanding performance by students in international forums. PCL provides facilities that specifically take into consideration the objective of providing education of Law. The campus consists of an Academic Block that is separate from the Administration Block, which is situated at the front of the College.
PCL campus is a community, interacting with each other in a compact environment and working together towards the betterment of Legal education. The Faculty, Staff and Students work together to form affiliations with each other and develop pride towards the institution where they all obtained a greater understanding of Law. The Campus provides an environment that generates a feeling of pride and a sense of achievement, which should remain with the students in the future.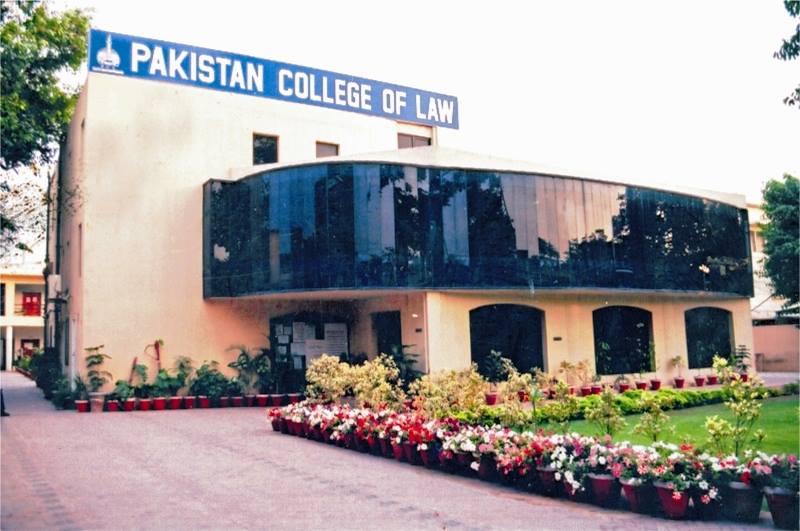 University Law College Punjab University
University Law College Punjab University is oldest law college in the city Lahore. The law classes were taken over by the Punjab University Law College in 1870. But that time there is no rule and regulation for the examinations and classes and in 1873 rules were framed by the senate of the Punjab University for admission in the college.
Now the college is one of the best law colleges in the Pakistan where thousands of students enroll every year to get the law education. Law classes were initiated by Anjuman-i-Punjab in 1868 and were taken over by the College in 1870. In 1873 entry test was introduced for admission purposes in the program and in the same year Chief Court allowed the college to hold pleadership Examination.  In 1887, passing of intermediate examination was made a prerequisite for admission in the law program. In 1890, Government of India empowered the college to confer LL.B. and LL.D. degrees. In 1964, under the directions of the West Pakistan High Court, the LL.B professional course was extended to three years.
Now the college offers many diplomas as, taxation laws, labor laws, intellectual property laws, etc. The college also offers Ph.D in law. The main building of the College in earlier years were hosted at Katchery Road. In 1978, the college was shifted to the present premises at Quaid-e-Azam Campus. University Law College's library has an extensive collection of law books and journals. The staff is sensitive to the modern needs and has made available the online resources including the much revered Westlaw, pakistanlawsite, jstore and others. The collection is updated on regular basis and appropriate recommendations from students are also appreciated.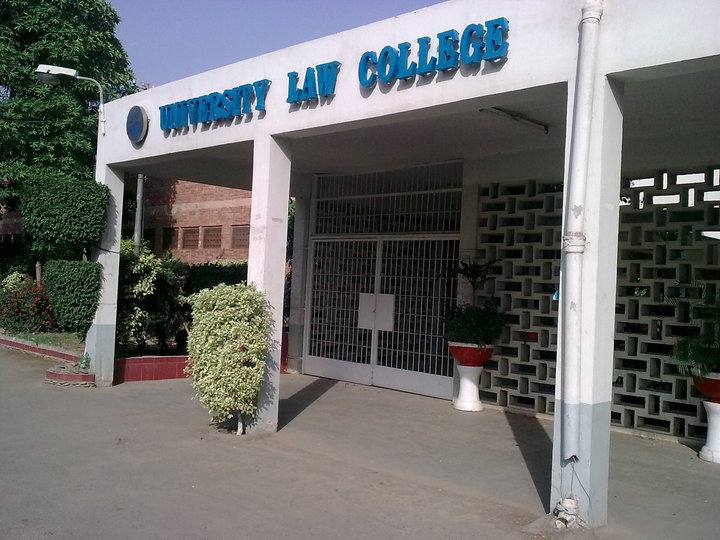 Lahore Law College
The Lahore Law College was set up to meet the increasing demand for law education in our society which is one of the most important disciplines. The college was established in 1988 and functioning under the "Ahbab Foundation". The college is affiliated with the University of the Punjab Lahore and also registered with the Government of the Pakistan.
You can discover more institutes and educational places of Lahore city on Locally Lahore App. Locally Lahore is a must have App, which allows you to explore Lahore and it covers up your all point of interest. It gives you information about latest events and happenings in Lahore.