When talking about the famous tourist attractions in Lahore, we can't leave out the Wagah Border. Part of the beauty and attraction of Lahore is owed to the Wagah Border.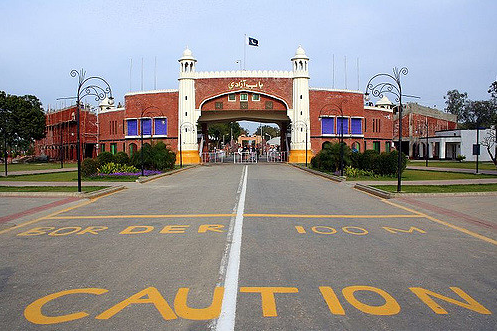 Upon Reaching the Wagah Border
The spirit of patriotism starts the moment you get close to the gate. From the moment you enter to the moment you leave, you experience the variant levels of adrenaline rush that come with excitement and patriotism. Anyone who witnesses the flag-lowering ceremony understands how great it feels.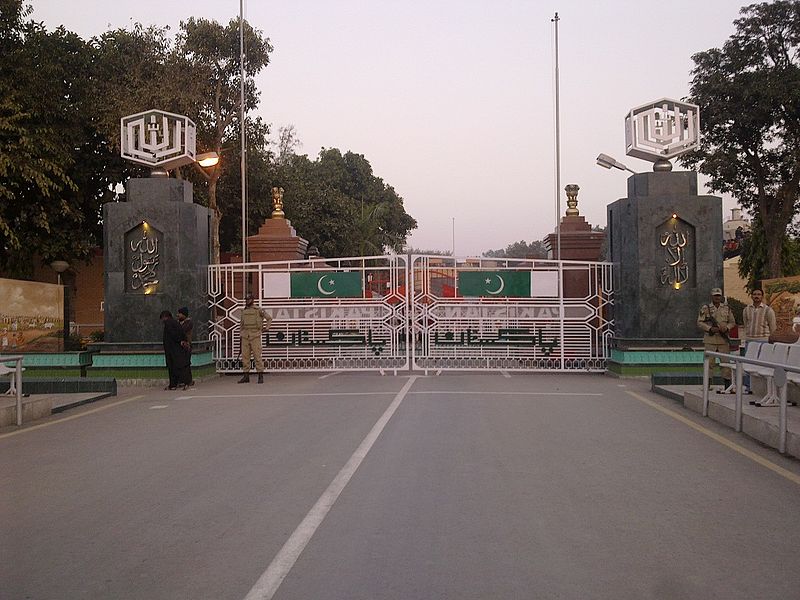 It starts with forming the queues at the gate of the Wagah Border and then proceeding towards the stadium seats.
Enthusiasm at the Stadium
Shortly after the arrival, after everyone has gathered and gone through the security checks, the actual enthusiasm is witnessed.
Those unitedly shouted, "I Love Pakistan" slogans give you goose-bumps. The zeal and energy in the air of a patriotic crowd are simply indescribable. People from all over the world gather at the stadium just to watch these zealous soldiers. People come from afar to be a part of the ceremony.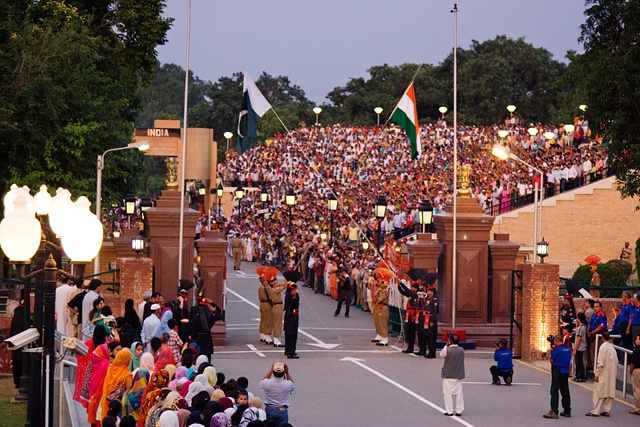 Scenes at Wagah Border
After the appearance of some soldiers, a man is seen dancing with a flag in his hand to the Wagah Border parade and that too on just one leg. Despite his disability, he willingly does it to show his excitement and joy.
A man with "Lahoris' Shaan- Dhol" is also seen. He plays the rock drum beats to match his energy with the crowd. It is such a treat to the eyes and ears that the crowd can't help but be entranced by the scene in front of them. Most men and kids start to dance to the "Dhol Beats".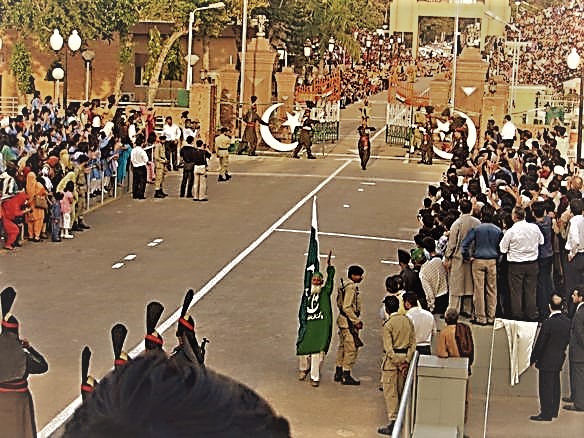 March of the Soldiers
A soldier comes down from a hidden stairway with a flag in his hand and starts to perform in the stadium, showing the spectators some tricks. He then proudly flaunts the flag and indirectly warns off the enemies. This is a subtle gesture to depict what he feels inside and what he might be willing to do for the country.
The soldiers then march with brilliant coordination. With vibrant energy emanating off of the Pakistani soldiers, they parade with such ostentatious valor and strength, that it gives you literal goose-bumps.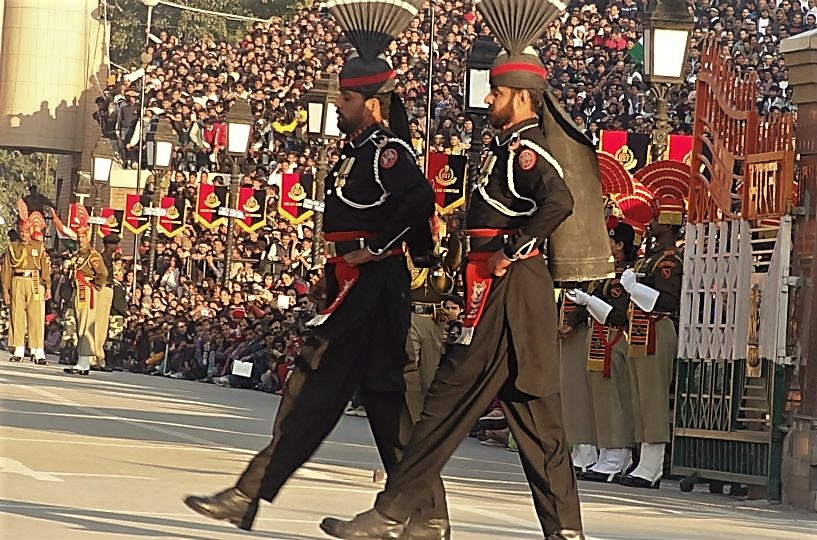 Symbolization of Patriotism and Unity
The patriotism and unity felt during the ceremony is worth-witnessing. The ceremony goes on for about an hour before it comes to an end with the clear roars of "Allah-Hu-Akbar" and "Pakistan Zindabad!"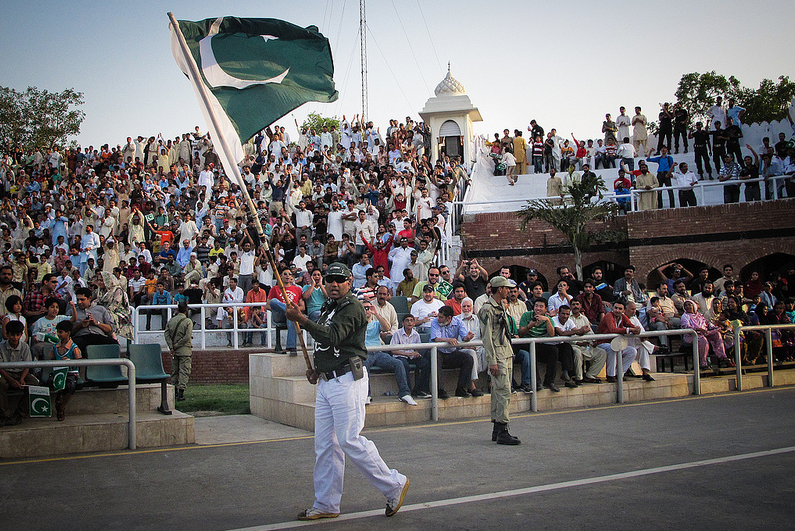 The tourists at Wagah Border are granted special protocol. They are also permitted to capture the ceremony from the front rows. If you are a tourist and are looking for some attractions in Lahore then add Wagah Border among the top sites to visit on your list.
The feels and vibes that you experience here are a little hard to describe in words. To understand it, you have to experience it yourself.