Wonder World Pakistan, the best indoor playing arena.
Wonder World Lahore is an indoor play area for children of all ages. It's an amazing indoor adventure center with lots of activities for children to have great fun. It was opened on August 12, 2014, right now, its the Pakistan's biggest and most exciting children's indoor adventure center. The place is designed to encourage children's imagination and thought processes using themed setup and properly placed. Specially, this is beneficial for growth and physical development of children within safe boundaries of this exciting space.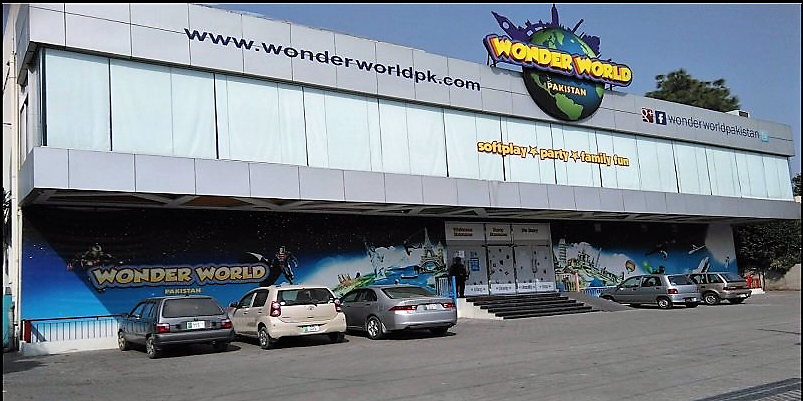 About Wonder World, Lahore
Located at Qarshi road, 22-A Block E-3, Gulberg 3, Lahore. Timing for this place is Monday to Thursday, 1PM to 11PM and on weekend i.e. Friday to Sunday 1PM to 12PM. For unlimited Play for kids over 3 years, the ticket prize is Rs. 1000 and for less than 3 years, ticket price is Rs 700. Variety of facilities available in this play center, starting from play frames and ball pools, thematic play frames for children of different ages. Kids love the ball pools and that's why this place is perfect spot for them with variety of games.

Activities
For the car lover kids, there is a proper race track with mini cars. Then, you can find Basketball court and a football pitch for the sport fan kids. Kids of different interests can find everything of their choice on the same place. One can leave their kids free in the jumping castles and trampolines to have fun while bouncing with other kids. Other than that, multiple kiddie rides available which are must to have. These all are divided into different sections to surprise kids of all age groups.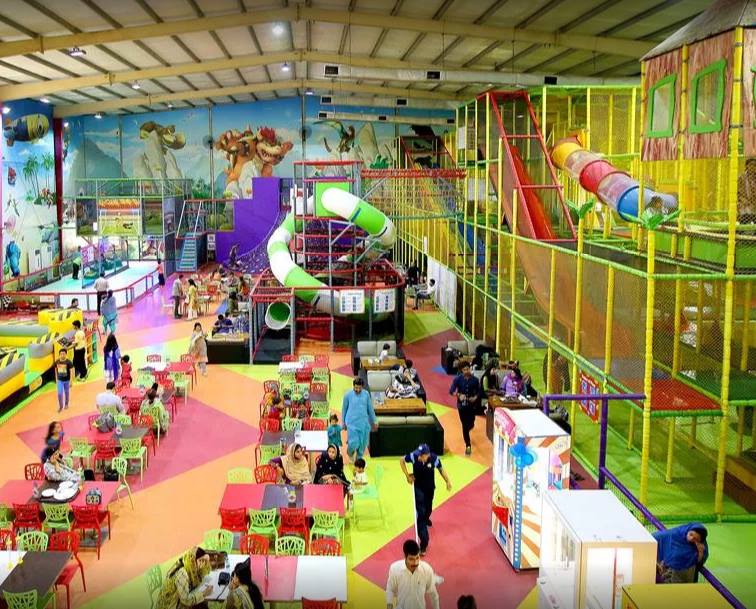 A separate baby and toddler zone with activities and equipment for little ones as it's already said that this place is for kids of all ages that also has a mini play frame, ball pool, rockers, foam octopus, squishy shapes and slides. Your little ones can even have a mini race track for zooming about in Little Tike cars. Also, a soft play area, which is a healthy, stimulating environment for physically active children aged from 6 months up to 14 years. It has multiple climbing frames and age specific zones. All these areas are subject to strict supervision and hygiene control to provide a safe and clean environment for the children.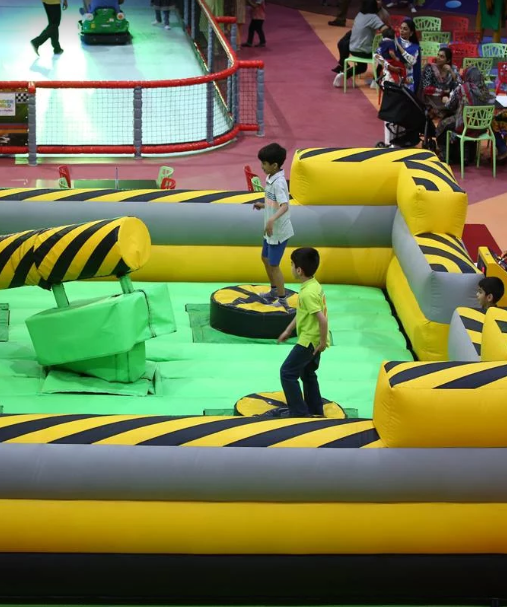 Thematic Party Room Packages
Wonder World also caters Party rooms for children's parties such as birthdays. It have multiple party rooms with different packages having fabulous hosts. The management of Wonder World is responsible for planning and organizing the whole party and its each and every detail i.e. from cake to décor, from hosting to entertainment with games. They give customers the option of choosing from a wide range of party packages that include party bags, activities and costumed characters, menu and much more. Also the little ones can choose from 5 different types of thematic party rooms, including Jungle Book, Football, Barbie/Princess, American Diner & Super Heroes. There is 3D quality Cinema view, along with all this fun.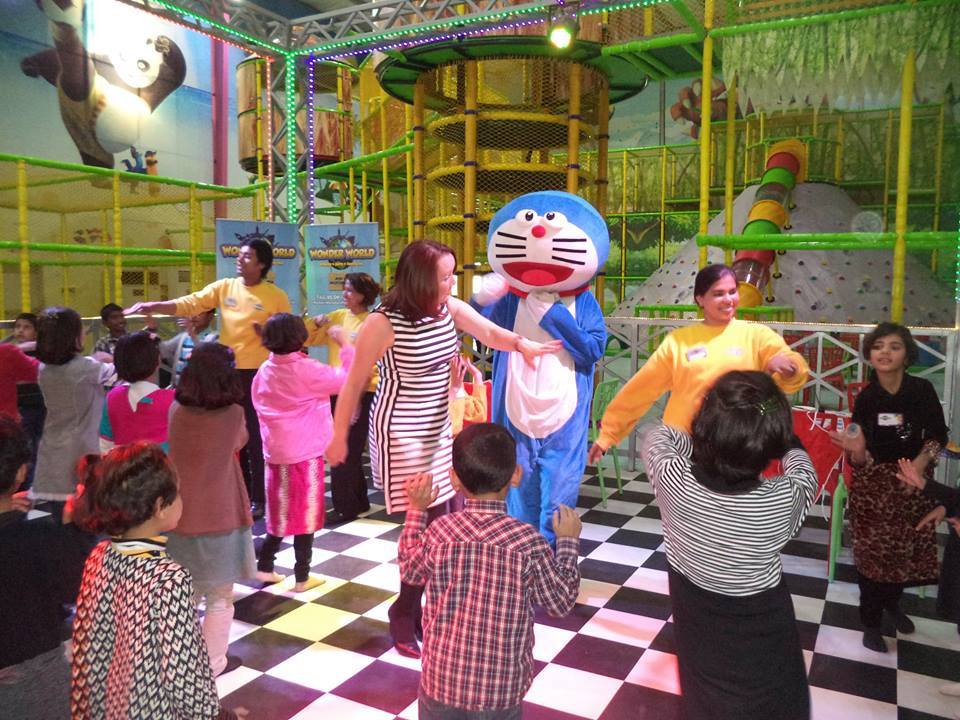 Facilities in Wonder World
Additional facilities included in Wonder World are Gloria Jeans café, Wonder World restaurant, and free Wi-Fi. Wonder World restaurant provides its young guests with a child friendly menu. This also includes variety of hot and cold drinks with options for parents. Food includes fresh pizzas, fresh burgers, Pastas salads, juices and bakery items including, cakes, cup cakes. They have proper space for more than 400 people. Other than these facilities, there is a Toy shop opened in Wonder world which has variety of toys for all aged groups.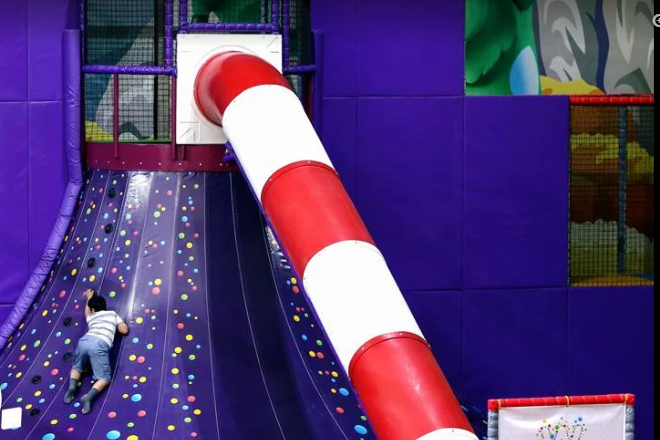 In a nutshell, Wonder World  is a must go for every parent as it's a complete package for children. Your kid is going to fall in love with this place and in meantime, you can have relaxing time.
Contact Details:
For more updates and exciting offers, visit their Facebook page or website
Website Link: https://www.wonderworldpk.com/
Contact No: 0300 0447193
More ticket details on: https://www.wonderworldpk.com/prices/
---
You can discover more interesting places of Lahore city on Locally Lahore. Locally Lahore is a must have App, which allows you to explore Lahore and it covers up all point of interest. It gives you information about latest events and happenings in Lahore.
Download Locally Lahore Android and iPhone App. Join locally Lahore on G+ and Facebook to get in touch with the latest information and events of Lahore.
Find out more information of Locally Lahore App on www.locallylahore.com