Lahore is not a newly developed city, it's old enough to grasp the stories of Kings and Queens which we usually read in books only. This city was central even from the great Mughal Empire, who built fabulous forts and royal buildings in this city. Lahore is actually a cultural city representing the traditions and culture of Punjab.
We have compiled list of some of the most important places which must be visited by any traveller.
One of the Largest Mosque of the World -Badshahi Masjid, Lahore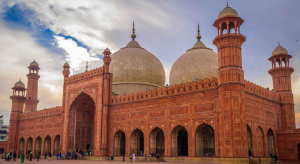 Badshahi Mosque a must see place in Lahore, is a religious place for Muslims, with an accommodation of almost 30,000 people to offer prayer at a time. The architecture and tranquillity is incredible.
Particularly on the holidays, try to go early in the day, as traffic starts getting bad close to noon. This mosque is perhaps the last outstanding shrine, which is in soundly good condition. Visit this mosque is recommended for tourists and visitors of Lahore.
Lahore Fort – as known as Shahi Qila is more than a splendor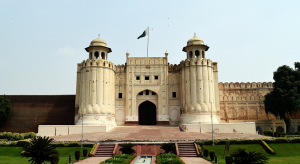 The Lahore Fort is in the vicinity known as Shahi Qila is one of the most popular tourist magnetism of Lahore in Pakistan. The fort is located in the north-western corner of Lahore, head-to-head the Walled City.
The most eminent sites worth seeing in the Shahi Qila are Sheesh Mahal, Alamgiri Gate, Naulakha pavilion, and Moti Masjid. The fort is 1,400 feet in length and 1,115 feet in girth. The fort was inscribed as a UNESCO World Heritage Site beside the Shalamar Gardens in 1981.
The heights and splendor of this place make you think how much civilized and intellectual people lived at that time.
Shalimar Gardens – a lost paradise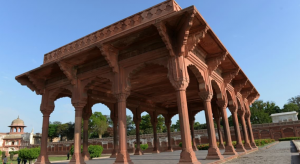 The Shalimar Gardens were built in 1641 by the Mughal Emperor Shah Jahan. The three main terraces, named the giver of life, giver of goodness and the giver of pleasure are the places to catch the thoughts of the ancient Emperor for the love of natural beauty.
There are 450 fountains that watered the garden using a clever combination of water pressure and gravity at that time. It is really a wonder as at that time there was no electricity. Females are usually fond of natural so beauty so you must visit this place.
Minar-e-Pakistan – a memorable monument of Freedom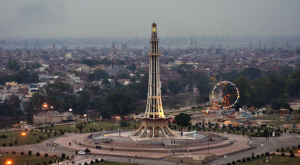 Rising into the sky in Iqbal Park (now a Greater Iqbal Park), the 60m high Minar-e-Pakistan was built in 1960, venerates the signing of the Pakistan Resolution on 23 March 1940 by the All India Muslim League, which fertile the way for the freedom of Muslims of sub-continent.
The height of Minar is about 70 meters above the ground. The base comprises four podiums, each of which is built with altered stones. First platform is built with Taxila stones and second with hammer-dressed stones. The designers used chiseled stones for the third platform and white marbles for the fourth platform.
The above-mentioned places are all at walking distance from each other as well as they are must see places in Lahore.
Hiran Minar – a tower in the love of a pet (Antelope)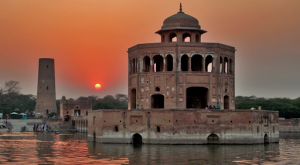 Located at one hour drive from Lahore city in Sheikhupura, Hiran Minar is a manifesto of Emperor's love for animals. Mughal Emperor 'Jahangir' was a prodigious patron of art and painting.
During his reign, painting and architecture flourished and apart from arts, Jahangir had great interest in hunting too. 'Hiran Minar' is an illustration of his love for the Royal deer-his pet. This memorial is inimitable in its design, setting and architecture.
Modern Attractions – Presenting New Lahore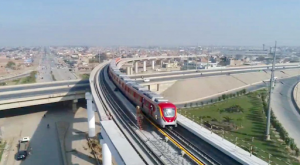 Lahore is basically divided into two parts that are old city and new city. The old city covers the ancient Mughal memories while the new Lahore present modern development. Some of the places must visit in Lahore are:
The Fortress Stadium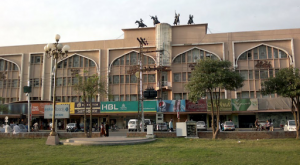 is a milestone of Lahore. It has prolonged over the years from just a stadium to a place crowded with shops, cafeterias, and malls and play lands. You can find everything you need from here, inside it held horse races which are worth seeing. Hyperstar and Fortress Square are malls for shopping and all around the stadium, there are shops of international brands. There is high security as it comes under the Pakistan Army.
The Mini Golf Club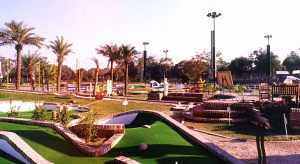 is an idyllic place to take a bit of break from all the wandering and exploring. This popular haunt place for Lahore's youth has more to offer than just mini golf.
Visitors who seem to have some fun with their travel companions can devote a day playing the game. Then, in the dusk, enjoy the great environment of the club with some delicious fusion food.
No need to fear that you are solo female traveler, people of Lahore are nice enough to behave well with a foreigner.
Author Bio:

Isla Oliver loves to travel and write about it. Currently, she works for a Pakistan Cargo 4u , a company that specializes in sending cargo from the UK to Pakistan. In her line of work, she has visited Pakistan a lot, hence the article.