Army Selection and Recruitment Centre is responsible to test the desired candidates to join Pak Armed Forces. Selection and recruitment drives are organized here followed by other tests.
Pakistan is the sixth-largest country in the world and the first Nuclear Islamic Country. Pakistan Army is one of the strongest military powers in the world. Most of the young youth of Pakistan desires to be a part of the Pak Army but a few succeed. It is due to the professionalism and recruitment strictness that only allows the best to serve.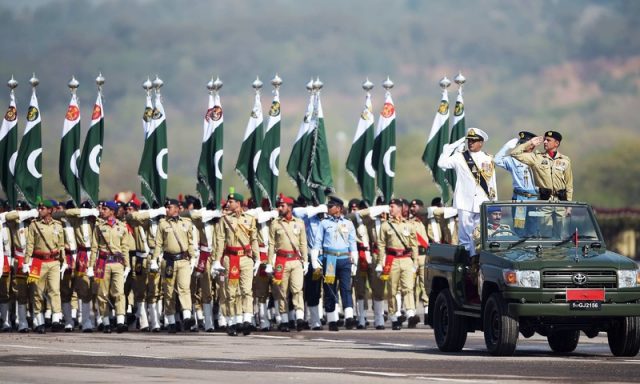 Here we are with all the information for the young boys and girls who want to serve their country by joining Pakistan Army. After the intermediate exams, students apply for the written test on Pakistan Army's official website. 
Read More: Army Museum in Lahore is the most visited museum. Check out the other list.
Once the candidates clear their written test, they are referred for the physical test that is held at the Army Selection and Recruitment Centres. In Punjab, there are three ASRC's i.e. Lahore, Multan and Rawalpindi where candidates are recruited and are referred for further procedure.
Talking about Lahore ASRC, it is located in the Cantt area. Those candidates who successfully attempt the written test at Army Selection and Recruitment Centre, Lahore are then given a time of few days to appear again for the physical test.
For the physical test, candidates are to complete a distance of 1.6 kilometres in eight minutes. After successfully passing the distance, then they are asked to complete 15 push-ups, chin-ups and sit-ups in two minutes.
The candidates who successfully clear the physical test at Army Selection and Recruitment Centre (ASRC), Lahore are then further moved for medical test and later to Inter Services Selection Board (ISSB). ISSB is the last step for the candidates who want to join Pak Army.
Information of Army Selection and Recruitment Centre (ASRC), Lahore
Address: 239 Street 5, Cavalry Ground, Lahore, Punjab, Pakistan
Coordinates: 31.50940275232194, 74.3750079525316
Contact Information
Garrison Code: 8221
City Code: 042
Civil to Army Code: 669
Recruitment Centre Number: 5885
Method to Call ASRC, Lahore
If you are calling from Lahore, then dial the civil to army code + recruitment centre's number. But if you are dialling from another city, then dial the city code + civil to army code + and the recruitment centre's number. The garrison code is only for the military network.