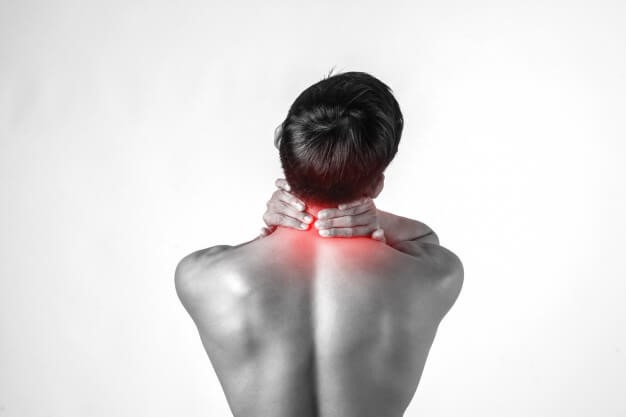 Waking up with a stiff neck is possibly the worst feeling one can experience. Many people experience neck pain and stiffness occasionally but fail to identify its causes. Most of the time, it is not a serious condition and can be easily relieved within a few days at home. To better understand the severity, you can always use online consultation and get OTC and pain-relieving medicines from emeds Pharmacy.

A stiff neck can be irritating and also painful, especially while moving the head. It might be a result of injuries, shocks or bad sleeping posture. However, in rare cases, the pain and stiffness in the neck is not something you can ignore, as it can be something serious. You should not take neck pain resulting from an injury or illness lightly, and it is better to consult a doctor.
What Are The Causes Of Neck Pain
There can be various causes of neck pain and stiffness that we should be aware of, as it can also be something serious.

Here is what you need to know!
Muscle Strains And Tensions
Muscle strains can be a result of:
Poor sitting posture
Working on the laptop while sitting for too long
Sleeping on a pillow that does not allow your head to rest in the correct position
Experiencing a sudden jerk in your neck due to an accident or workout
Injury Can Be Another Reason For Neck Pains
The neck is most vulnerable to injury. Especially when we fall or are in a car accident. The spinal cord can also be damaged as a result of neck bone injury.

A sudden jerk in the head is often known as whiplash.
Heart Attack
Neck pains can also indicate a heart attack, but it often shows up with the following symptoms:
Shortness of breath
Excessive Sweating
Nausea
Vomiting
Pain in the arm or jaw
Meningitis
Inflammation in the thin tissue that surrounds the brain and spinal cord is called meningitis. A stiff neck can also be a result of meningitis. This disease can be fatal if not attended properly.
Other Causes
Neck pain and stiffness can result from various little things that we don't even know about. Here are some that we found out and you should know too.
Rheumatoid arthritis:
It causes pain, swelling in the joints, and bone spurs.
Osteoporosis:
This disease weakens our bones and can lead to minor fractures. The condition known as osteoporosis is primarily experienced in the hands or knees, but it can also occur in the neck.
Fibromyalgia
This condition causes excessive muscle pain throughout the body, especially in the neck and shoulder area.
Degeneration Of Cervical Disks:
As we start to age, the cervical discs in our body start changing. This condition is also called spondylosis/ osteoarthritis of the neck.
Spinal Stenosis:
This condition occurs when our spinal column narrows down and causes pressure on the spinal cord, resulting from that unbearable neck pain that you have been experiencing.
In some of the rare cases, neck pain and stiffness can also occur due to:
Congenital Abnormalities
Various Infections
Undetected Tumor
Spine cancer
Treatments And Home Remedies Of Neck Pain
Whether done at home or in a clinic, treatment depends on the diagnosis of the patient's condition and its diagnosis.

Here are some of the tests used to diagnose the causes of neck pain:
Blood Tests
X-rays
CT scans
MRI scans
Electromyography
Spinal tap
Depending upon your results, the following remedies are what your doctor can recommend you to follow:
Icing and heat therapy
Exercise/workouts
Stretching
Physical Therapy
Pain Medicines
Injections
Muscle Relaxant Medicines
What The Doctors Offer Us!
Acupuncture Therapy
Chiropractic Treatment
Oil Massage
What Can Be The Easiest Remedies To Ease Neck Pain At Home
Usually, minor stiffness and neck pain can be cured at home as these conditions do not require extensive treatments. If you are suffering from slight neck pain snd stiffness, you can take help from the following steps to relieve it:
For a few days only, apply heat with a hot pad/bottle, or take a hot shower so that your muscles can ease down
Talk to a doctor and take OTC pain relievers, which can be ibuprofen and acetaminophen.
Try and take a few days away from your sports activities. Continuing sports can aggravate the symptoms. Resume your sports gradually!
Stretch and exercise your neck every day. Make slow movements towards each side; also, stretch your neck on the side with the help of your hands.
Sit with a good and active posture
Do not hold your mobile phone between your neck and shoulders while on the call
Either sleeping or sitting on the floor, keep changing your positions often
Get yourself a gentle neck massage.
Get a nice neck pillow for sleeping.
How To Prevent Stiff Neck
We all know prevention is better than cure. Here are some measures that can help prevent a stiff and painful neck:
Try using a hands-free or an earpiece to talk on the phone. Do not keep holding it between the shoulder and ear.
Keeping your mobile phone at your eye level can save you from neck pains.
Use proper posture at work. Keep your screen at your eye level, your feet firmly on the ground, and your head straight.
Carrying heavy bags? Stop it right now!. Carrying heavy loads can put excessive pressure on your shoulders and hurt your back and neck. It might also cause stiffness.
Sitting at the office desk for an extended time can cause stiffness in your back and neck. Take breaks. Walk and stretch a little after 1 hour.
Keep yourself active and regularly engage in stress-relieving activities. Listen to music, practise meditation and practice deep breaths. Moreover, take some time out to listen to a class of your favourite quarantine activity.
Exercise regularly. Keeping your body active and moving can help to alleviate muscle tension and stiffness. Incorporate activities such as walking, swimming, biking, or yoga into your daily routine to keep yourself from waking up with new problem every day.
If the condition does not improve, you need to see a healthcare provider. Avoid stress, take quality sleep, and improve overall well-being to lead a healthy life.