Who don't want to start a day with one karrak cup of chai (tea) and scrumptious Nan-khatai dipped in, and if it is from Khalifa bakers, no one can say no to it. Khalifa Nan Khatai is definitely a desi biscuit king. These crumbly desi biscuits are so popular not only in Lahore but all over the Pakistan. People visiting Lahore especially go to Khalifa bakery to get the sweets as a token of indebtedness, tradition and in fact it's a souvenir of sort.
The shop located inside winding narrow street of Mochi Gate, Lahore, where vehicles can't enter.  You have to go on foot reach on the destination and have to walk thorough the hustle and bustle of the walled city. The bakery was established since pre-partition probably in 1925 in Amritsar, by Baba Umer. It's customary as family business and taking from last four generations. After partition he had sat up the city's modest little bakery back then with only two helpers in narrow street of Mochi Gate.
No doubt, It is a must try sweet for anyone who loves try authentic confectionery and one compulsory assortment which is complementing your perfectly made Chai. This crumbly nan khatai is one of the most popular options people pick with their simmering hot cup of tea. Though it demands little hasty drive through if you want to hands on this crispy khatai as you have to reach Mochi Gate (Walled City) to buy it yourself but food lovers can make it with no tension as they want to have their chai experience worthwhile.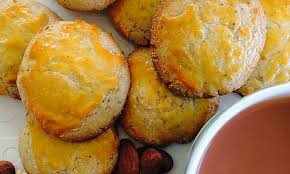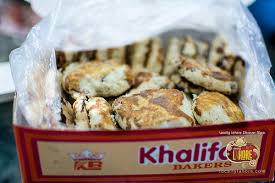 You can discover more sweet places of Lahore city on Locally Lahore. Locally Lahore is a must have App, which allows you to explore Lahore and it covers up all point of interest. It gives you information about latest events and happenings in Lahore.
Download Locally Lahore Android & iPhone App. Join locally Lahore on G+ and Facebook to get in touch with the latest information and events of Lahore.
Find out more information of Locally Lahore App on www.locallylahore.com
---
All photos are copyright of their respective owners.