Lakshmi Chowk has always been the heart of Lahore, this Chowk is named after the culturally significant Lakshmi Building that stands on one corner of this famous square, which is one noteworthy identity of Lahore's downtown. Lakshmi is a name of goddess, whom worship in Hinduism as a symbol of wealth and happiness. This square also named as Maulana Zafar Ali Chowk, is located at an interval of Mall Road and Abbott Road. The area surrounding the chowk was considered a hub of traditional Lahori food, some art and entertainment since before Partition; and however its cultural significance has dimmed with the passage of time, though Lakshmi Chowk remains a busy area because of its special food offerings even its art and entertainment aspect has utterly faded over the time.
Lakshmi Honored to Hosted the Big Names
Once this heritage building, has resounded with activity since it was erected around 1935. It is believed that prior to Partition, several political leaders of the Pakistan Movement visited the building and after 1945, the Pakistan Muslim League's office was located here but this was only for a short while. An Urdu literato and Big name of Sub-continent's art and literature, Sadat Hassan Manto used to live in this building and he's the one reason to make this building well famed in Pakistan.
 Reconstruction of Famed Building got Controversial
Present day Lakshmi Building has been declared a heritage property by the local government, which recently carried out some restoration work on the building which includes painting its grey-white exterior a rather garish shade of blue intermingled with beige. There statue of the Hindu goddess Laskhmi was erected which believed to have once adorned the building, this inspired by Hindu mythology, and the frontage was embellished with scenes depicting scenes. Today, the detailing is no longer clearly visible and the statue is nowhere to be found, this got invited controversies in the different sections of society.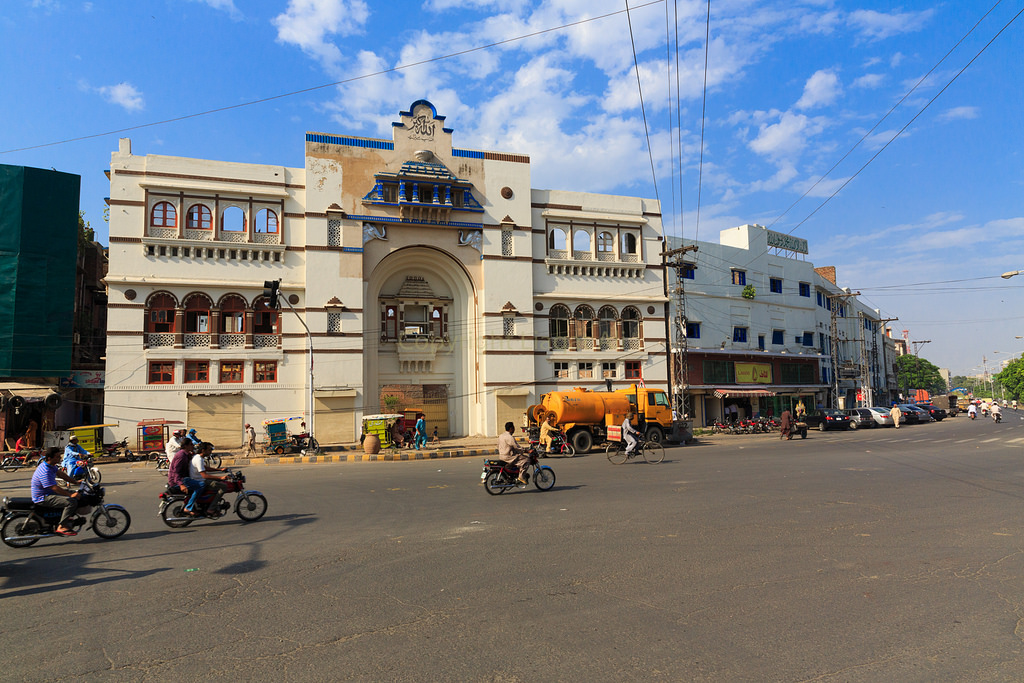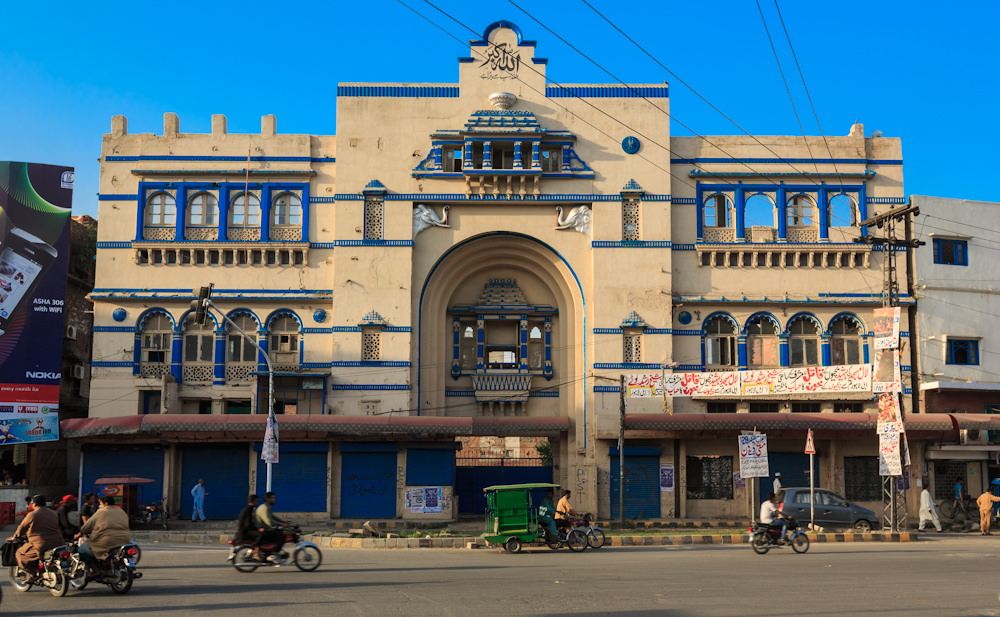 Once was the Hub of Entertainment Industry
Huge signboards and heaps of banners hanging everywhere on buildings, middle of road, on the poles at Lakshmi, giving an utter noise of film and theater announcements. There was a time when Pakistan's entertainment industry got a boom over there and several film studios and theaters were located in and around the area which are the city's most renowned cinemas including Gulistan, Metropole and Odeon were also strenuous there. Most of these cinemas still operate and primarily screen Punjabi films or some theater shows which aren't so up to mark and couldn't meet standards of art yet attracting specific audiences.
An Emblematic Destination of Lahori Food
Before the boom of Gawalmandi Food Street and the New Food Street and much earlier the fancy dine in options on MM Alam Road,  this Lakshmi Chowk was one final destination for foodies in Lahore. There hot famous food spots include Butt Karahi, Bhatti Karahi Tikka, Lasani Restaurant, Murgh Chanay, one long time trust worthy name is Tabaq restaurant, which have attracted generations of Lahoris. Plus plenty of desi fare which served there, such as taka tak, liver, gizzards and tasteful haleem.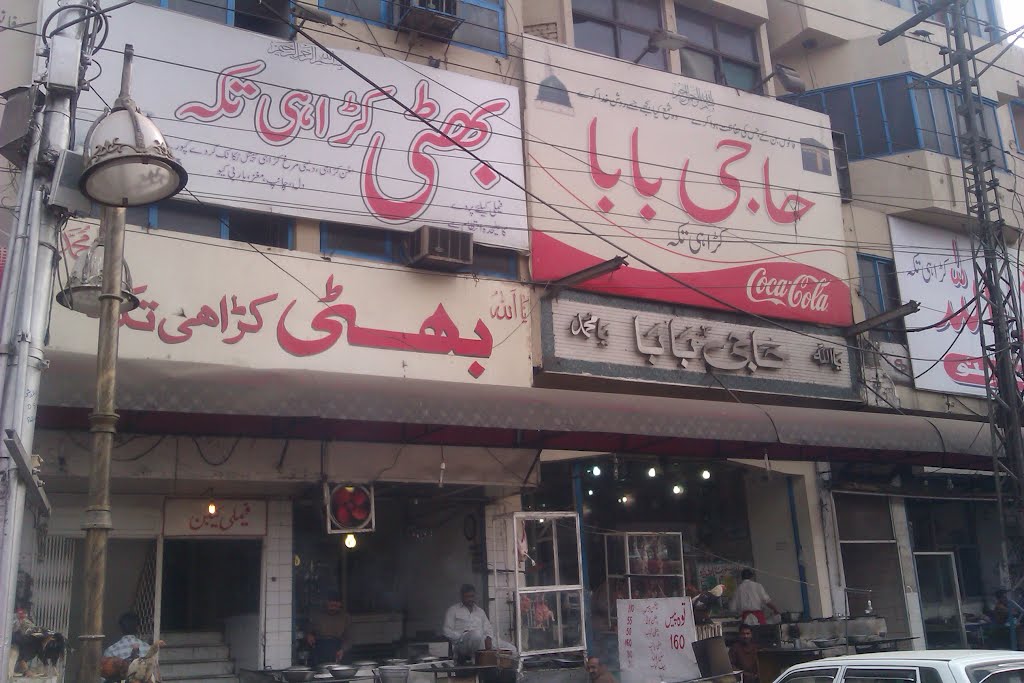 Time Never Remains The Same
Good old days are gone but still Lakshmi Chowk rank highly busiest point as this place is like a downtown of the city. It has been the center of work, entertainment and food for decades with all the chaos around. Nevertheless, over time it has lost its former attraction and fame. Yet, the buildings there continue to stand proud as if in remembrance of their former glory and still a one of the busiest places in the city.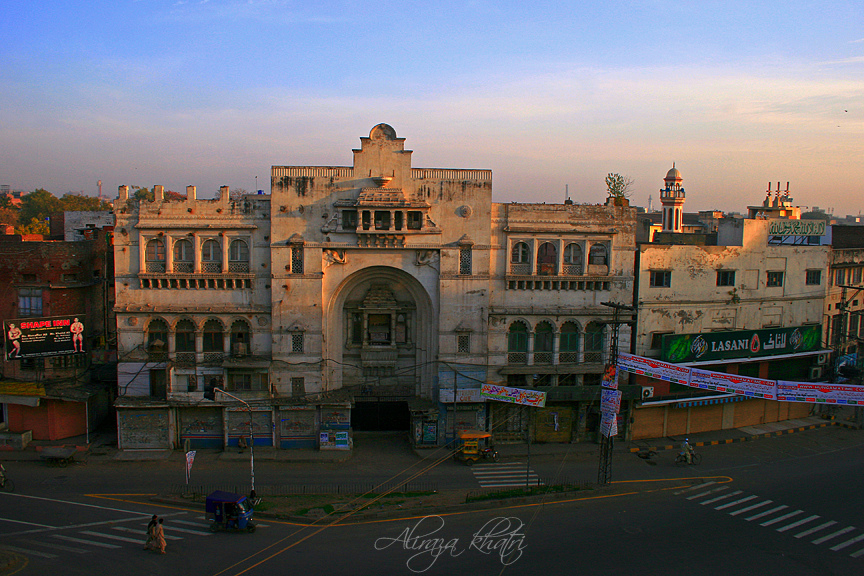 You can discover more sweet places of Lahore city on Locally Lahore. Locally Lahore is a must have App, which allows you to explore Lahore and it covers up all point of interest. It gives you information about latest events and happenings in Lahore.
Download Locally Lahore Android & iPhone App. Join locally Lahore on G+ and Facebook to get in touch with the latest information and events of Lahore.
Find out more information of Locally Lahore App on www.locallylahore.com