Lahore is a historical city and currently is the 2nd most important and business hub of Pakistan. The Walled City of Lahore is very famous and currently, the talk of the town is its Surjan Singh Street.
Surjan Singh was a poet and Hakeem by profession. He was a very generous person and according to some researches, he treated the royals too which became the reason for his popularity. The street he resided in Lahore was named after him as Gali Surjan Singh.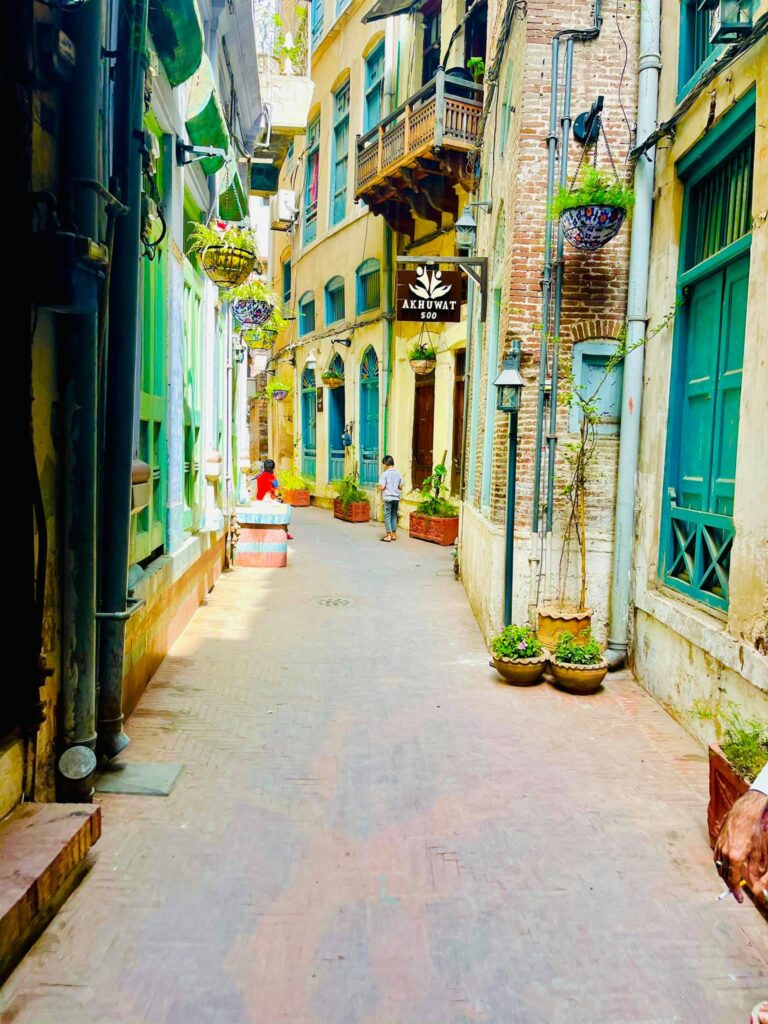 Gali Surjan Singh is a model street of the walled city Lahore and for some time, this street has become a hot topic in Lahore. Many people astonishingly ask, "What is in this street that has made it so popular?"
So, guys, the thing is its cleanliness and decoration that surprises the people. The residents of Gali Surjan Singh have decorated the street with the help of the Walled City Authority to beautify Surjan Singh Street. 
Read More: Famous markets in the Walled City of Lahore.
The street was decorated with lights, lamps, flower and plant pots that gave an extremely beautiful look to the Street. The designs on the pots are the same as the designs in Masjid Wazir Khan. The water and gas pipes have been undergrounded and cleanliness and decoration have made this street beautiful.
This was the project of the Walled City of Lahore Authority (WCLA) to restore the Gali Surjan Singh. The project completed in cooperation with the World Bank, Agha Khan Trust for Culture, the German Government and Akhuwat.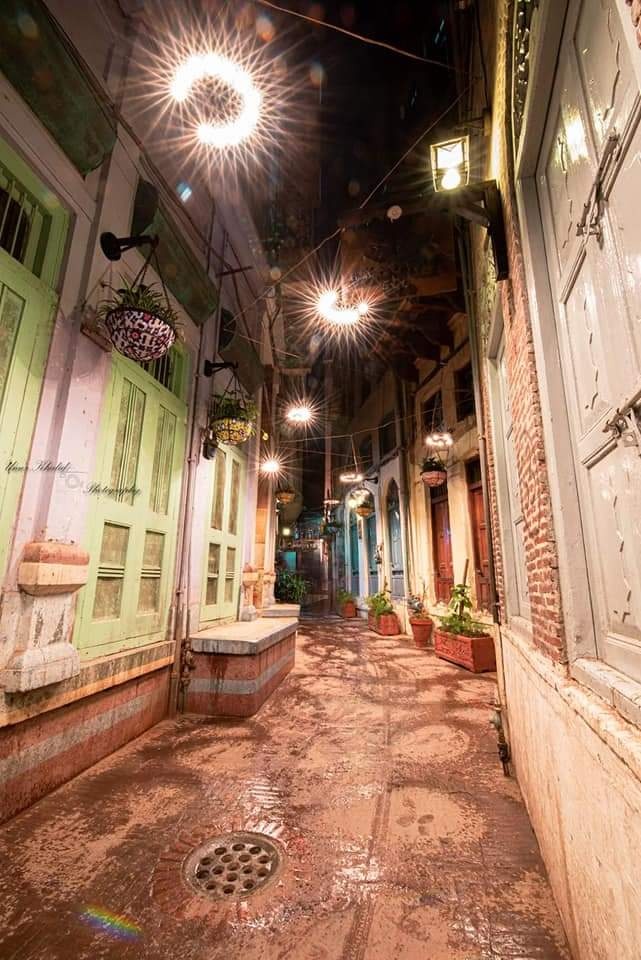 This project was initiated in 2006 when the Country Director of World Bank came into the walled city and saw this street. He then approached the authorities to start the restoration process. The street took a huge time in restoration just because of the concerns of the involved parties regarding the residents of the Gali Surjan Singh.
To attract visitors, several Lahori food stalls are installed but it is a brunch that is only available on Sundays. The street clearly illustrates the true spirit of Lahore as there is a great hustle and bustle.
Moreover, a performing art school is also present over here. This performing art school is run by the mutual cooperation of WCLA and Akhuwat. Further, the local performers teach students over here.
While visiting this beautiful street, you can take photographs and make memories too.