For the past few decades, scope of IT related fields are increasing day by day with the increasing knowledge in choosing the career related fields. It has become the number one selected fields in Pakistan because of the technology advancement in our county. Many universities have started their IT related programs due to increase demand of this field. One of the highest ranked universities which have rapidly become famous in the recent years is ITU. ITU stands for "Information Technology University" which is a public university and is located at 6th Floor, Arfa Software Technology Park, Ferozepur Road, Lahore.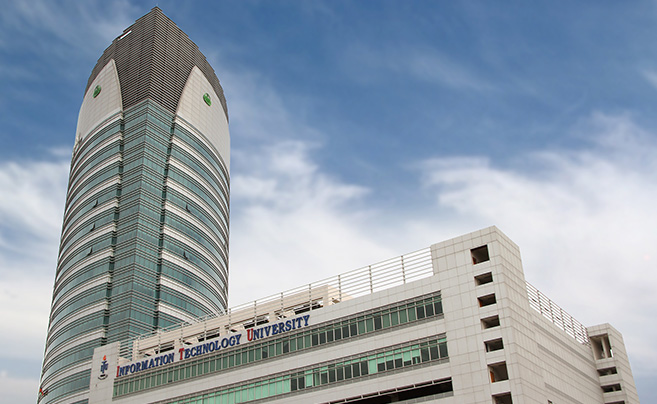 History
ITU was established in 2012 in Lahore. It was the project of the Punjab Government. The Chief Minister, Shahbaz Sharif is the biggest contributor towards this project. The university is headed by Dr. Umar Saif. After that, the university had been set up in accordance with to the dream of Chief Minister Shahbaz Sharif and currently more than 700 students are studying at ITU.
Admission Procedure
ITU Lahore is currently housed in Lahore's iconic Arfa Software Technology Park. The Admission criteria are based on student performance who have successfully completed their FSC engineering or Computer science and also A-Levels degrees. They are qualified to apply to the Baccalaureate programs at ITU on condition that they have fulfilled a relevant combination of some criteria based on their academic results. The minimum eligibility criteria are given below:
The marks in Matric, O-Levels subjects and FSC pre-engineering or ICS should equal to or more than 60% of the total.

Students who are coming from abroad should have scored 30 out of 45 marks in International Baccalaureate.

Also, students of American High School Diploma should score 80% or above GPA in their academic courses.

Students of A 'Level must not have grades less than in the average of 3 A 'Level courses.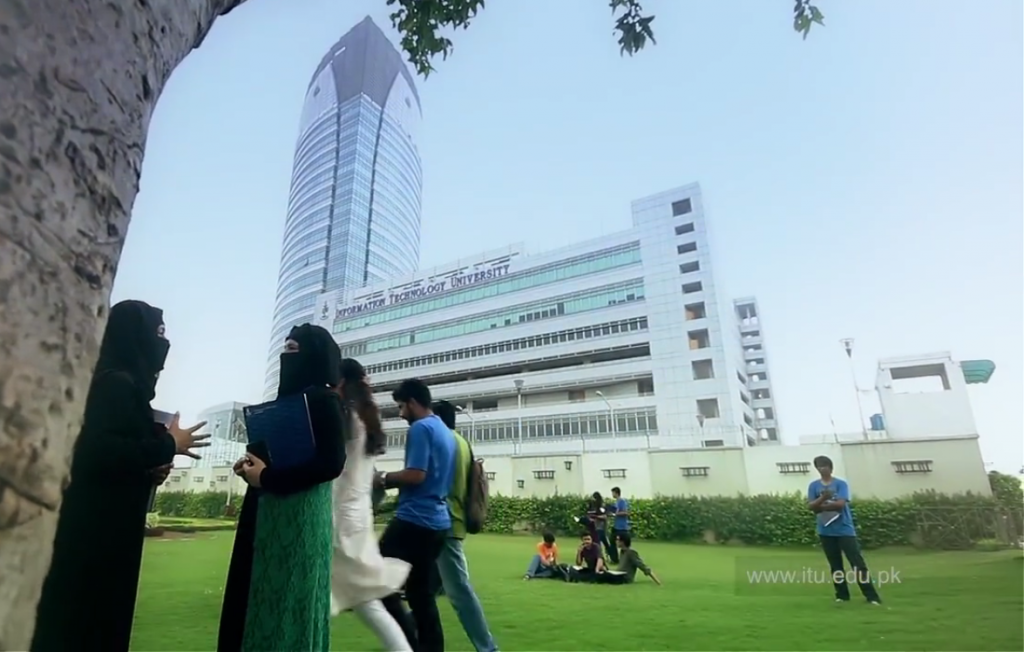 After completing this significant combination of conditions, the students will be eligible to apply to BS programs at ITU. The aim of ITU is to encourage students to think beyond they are capable of by giving them infinite opportunities to excel in their academic years.
Programs Offered
ITU Lahore offers following Undergraduate and Graduate Programs:
Undergraduate Programs
BS Computer Science

BS Electrical Engineering

BS Management and Technology
Graduate Programs
MS Computer Science

MS Electrical Engineering

MS Data Science

MS Development Studies

Executive MBA in Innovation, Technology, and Entrepreneurship (EMBITE)
PHD Programs
PhD Computer Science

PhD Electrical Engineering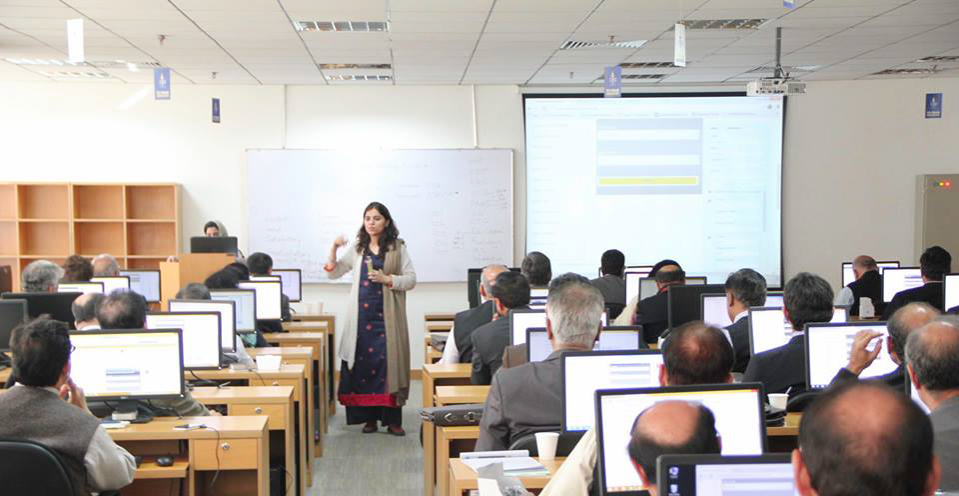 Scholarships
Both merit based and need based scholarships are available for students who fall under all condition criteria. Scholarship Award Committee will declare the list of students who will be eligible for need based scholarships. These scholarships are given by the Punjab Educational Endowment Fund PEEF to both Baccalaureate and Post Graduate Programs. A criteria have been set for students who will qualify for PEEF Scholarships.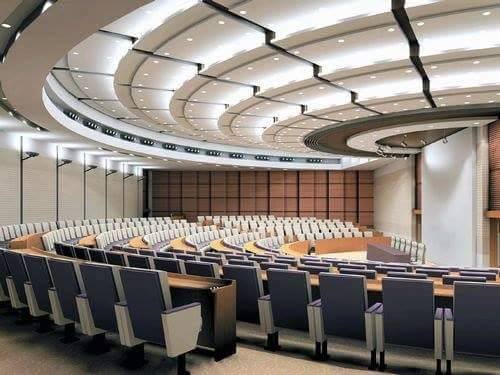 Quality Teaching & Research
ITU Lahore has top class Faculty members who are committed to train students through effective learning. The dedication of their faculty towards teaching and research has made the department one of the leading Computer Science and IT departments in the country. Their Faculty members built an effective environment to a great degree of influence and facilitate in teaching quality education. They encourage the development of leadership, professional and personal strengths in the students so that they will excel in their future career.
ITU consists of research centers and several well-equipped Computer labs having a number of modern instruments and some electronic equipment and also departmental library to facilitate the students. It features enriched educational and research environments for better learning. ITU's main focus is to make use of innovative applied research to solve real world problems.
Fee Structure
The fee structure is different for both graduate and undergraduate programs. The total duration of programs consists of 8 semesters (4 years). The tuition fee is paid according to per credit hour. For Undergraduate programs, Tuition fee per credit hour is 5000 PKR. And for Graduate Programs, tuition fee per credit hour is 6000 PKR. Students pay their dues through Challan Forms generated by Account Office ITU.

Seminar & Workshop
Different seminars and workshops are held to promote IT skills for advancement in career life. These seminars help students and professional to get awareness in technology for most jobs in today's world. All these workshops and campaigns have proven to be the most beneficial for Graduate students. So, given below is the list of seminars and workshops held at ITU:
Evidence Based Policy Designing

Data Driven Decision Making

Workshop on Cyber Security

E-Learning Workshop

Cloud Computing Workshop

Basic IT Skills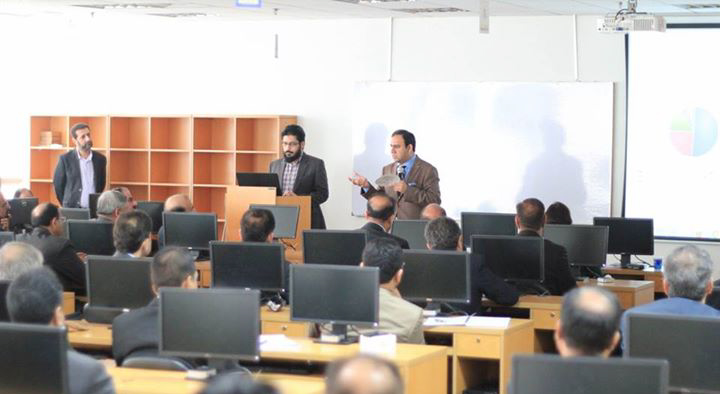 Activities and Societies
The university has a number of social societies, each dedicated to some sport or cultural and artistic activity. Student societies provide excellent opportunities of professional development for the students and bring colors to university life. Some of the following societies are present in ITU Lahore:
Tech Entrepreneur Society (TES)

Artist Society

Sports Society

ITU Voice
The university is associated with Plan9, Pakistan's largest tech incubator, to facilitate technological entrepreneurship in research and extracurricular activities. ITU has been dedicated 500 acre campus at Knowledge Park, DHA, Lahore, which has officially approved for the university; construction work is soon going to start.
Contact Info:
Location: 6th Floor, Arfa Software Technology Park, Ferozepur Road, Lahore
Email address: admission@itu.edu.pk
Phone No: (042) – 111-111-ITU (488)
You can discover more institutes of Lahore city on Locally Lahore App. Locally Lahore is a must have App, which allows you to explore Lahore and it covers up your all point of interest. It gives you information about latest events and happenings in Lahore.
Download Locally Lahore Android & iPhone App. Join Locally Lahore on G+, Facebook, Instagram and Twitter, to get in touch with the latest information and events of Lahore. Find out more information about Locally Lahore App on www.locallylahore.com