The true essence of Nihari exists at Kala Khan Nihari in Rawalpindi. Located in the area of Kartarpura, Kala Khan Nihari is serving the best and delicious Nihari for more than 70 years.
Kala Khan, original name Majeed was a resident of Kartarpura, Rawalpindi, who started selling Nihari in Kartapura. After his death, Kala Khan's younger brother Muhammad Ilyas took over the charge of Kala Khan Nihari and is running the business successfully.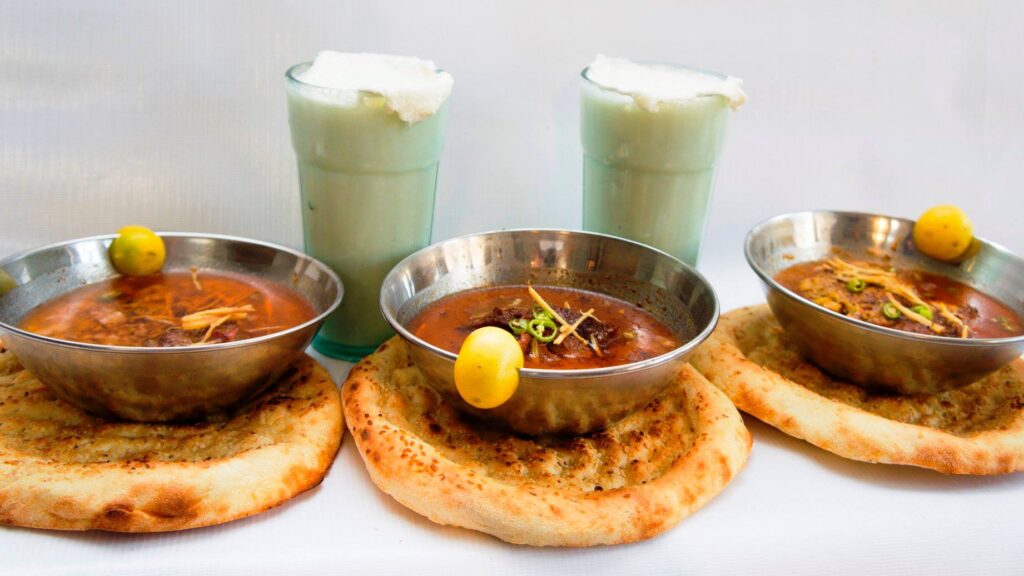 Kala Khan Nihari shop opens seven days a week. It opens after the Fajar prayer every day and closes at 11 pm. Nihari comes from the Urdu word "Nihar" which means "Early in the morning". Hence, this is the reason that the true essence of Nihari only exists at Kala Khan Nihari Rawalpindi. 
According to Muhammad Ilyas, it's nearly been 70 years since the shop was established. People from the twin cities and from Lahore and Karachi often visit this place to taste the delicious Kala Khan's Nihari. 
The shop of Kala Khan is always full of people to buy Nihari. Its Nihari provides the real desi taste and when served with Garma Garm Kulchas, ginger, green chillies, and lemon, the taste goes to a level that is beyond one's imagination. 
At Kala Khan Nihari, you can find different variants of Nihari i.e. Maghz Nihari, Nalli Nihari and beef Nihari. You can choose the variant according to your taste and desire.
Moreover, in Ramazan, the Kala Khan Nihari is extremely crowded. Meanwhile, the people from the twin cities rush to Kartarpura to enjoy the delicious taste of Nihari in Sehri. The shop opens before sehri in Ramazan and closes immediately after the Fajar Azan. 
Contact and Address of Kala Khan Nihari
Contact No: 0323 5214554
Address: Kartar Pura, Rawalpindi, Punjab 46000, Pakistan
Coordinates: 33.623304544407944, 73.06267261092728
Social Links