On March 15, Prime Minister Imran Khan launched the Olive Plantation in District Nowshera, Pakistan. According to the Prime Minister, the large-scale cultivation of olive is the best investment for Pakistan as it will earn valuable foreign exchange and will ensure food security.
In the launching ceremony of the countrywide Olive cultivation drive, Imran Khan said that Pakistan has a huge potential to cultivate olive trees at suitable topography around the country.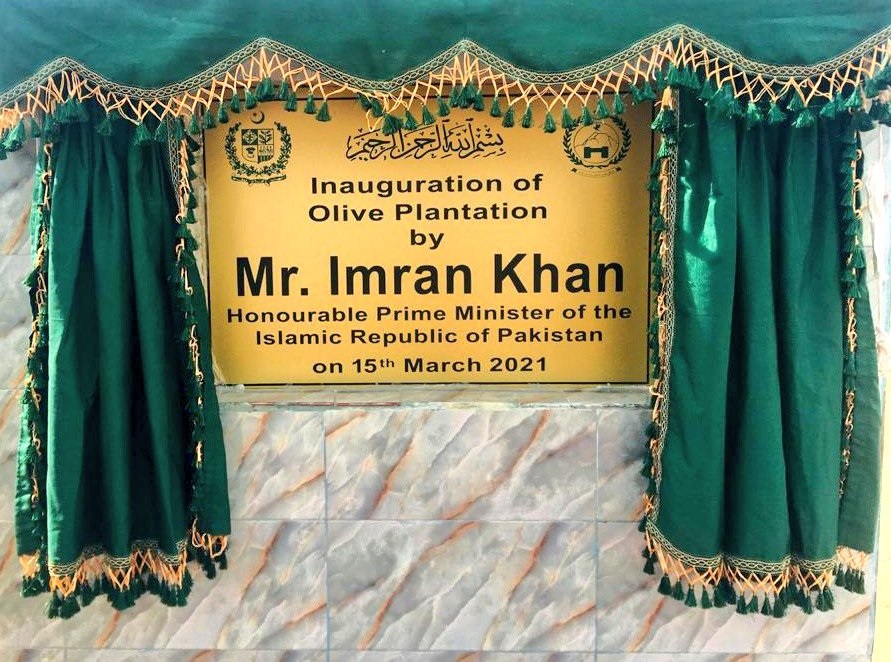 Imran Khan was accompanied by the KPKs Governor, CM, the advisor to PM on climate change and Parvez Khatak. Prime Minister Imran Khan also got a short briefing regarding the olive cultivation in the region. The briefing stated that olive cultivation will not only help farmers to change their lives but will also help to save the foreign exchange. 
In the launching ceremony, Imran Khan said, "The successful olive plantation in the country will address the climate change and increase the exports of Pakistan." He further added, "Pakistan is a country that spends much on importing edible oil and these imports can be reduced by olive production on the western bank of Sindh River."
The premiere also shares the importance of olives. According to him, the olive cultivation in KPK will not only benefit KP but all of Pakistan. Moreover, he shared his views regarding food security in Pakistan and considered it a big challenge.
Imran Khan once again favoured the Miyawaki Method for urban forestry. He said that the trees planted by following the Japanese technique generate more oxygen than the other planted trees. 
Read More: How climate will be improved by the Billion Tree Project?
Khan further mentioned that the Koh Sulaiman and the tribal region is feasible for olive plantation. However, the government is planning to scientifically analyze other areas to get some feasible place for more plantation. 
The olive plantation project comes under the umbrella of Billion Tree Tsunami.