Hunza is one of the most visited tourist attraction in Pakistan. The government of Pakistan is trying its best to boost tourism in the area and in fact, the role of the local community is very admirable.
People of Gulmit are constructing stairs that will lead to the top where Ondra Fort is situated. The project is named "Ondra Poygah" and the stairs towards the Ondra Fort will be the longest stairs in Pakistan.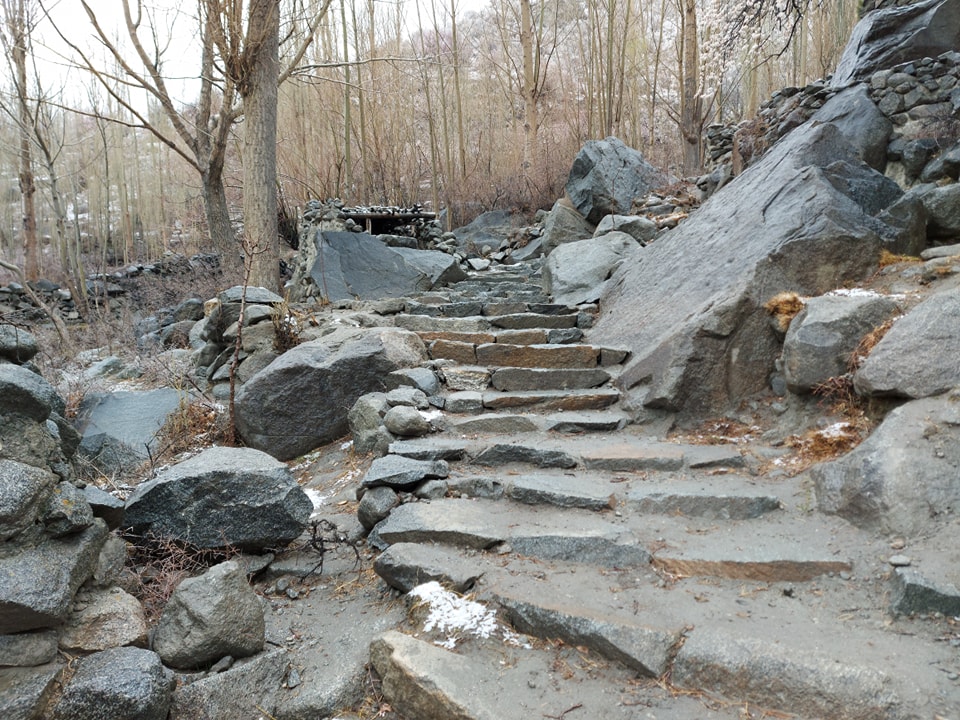 Gulmit is a village in the beautiful and captivating Hunza Valley, Gilgit Baltistan. It is located in between the high rising mountains, Attabad Lake and the mighty Passu Cones. Gulmit is not only one of the most beautiful tourist destinations in Pakistan but it has a history too. 
Read More: Gilgit-Baltistan's son Bulbul Jan is known as the King of Polo around the world.
Gulmit has a heritage site with the name of Ondra. Ondra is a 500 years old fort. The building of the fort has demolished with the passage of time and only ruins are left of it now.
The people of Gulmit has taken the initiative to increase tourism and get the attention of the tourists. The residents of Gulmit has started the rehabilitation process of Ondra Fort the save their old heritage. The fort is located at the top of the mountain and the path is very difficult and rocky.
For this purpose, the people of Gulmit on their behalf have started to make stairs towards the Ondra Poygah that will be the longest stairs in Pakistan. Poygah is a local language word that means 'steps'.
After the completion of the Ondra stairs, these stairs will the longest stairs in Pakistan and 3rd or 4th longest in the world. The stairs are made by pure natural stones, mud and wood.
The best part of this initiative is that the construction of the stairs is not sponsored by any of the government agency or NGOs but all the work is in the process by the local people. The local people on their behalf are collecting funds for the project. 
In this historical initiative, not only men but also women seem to work side by side with men. They have volunteered themselves to cook food and serve tea to the working men in this project. So, almost 60-70 women and 200 men have voluntarily presented themselves to save this old heritage.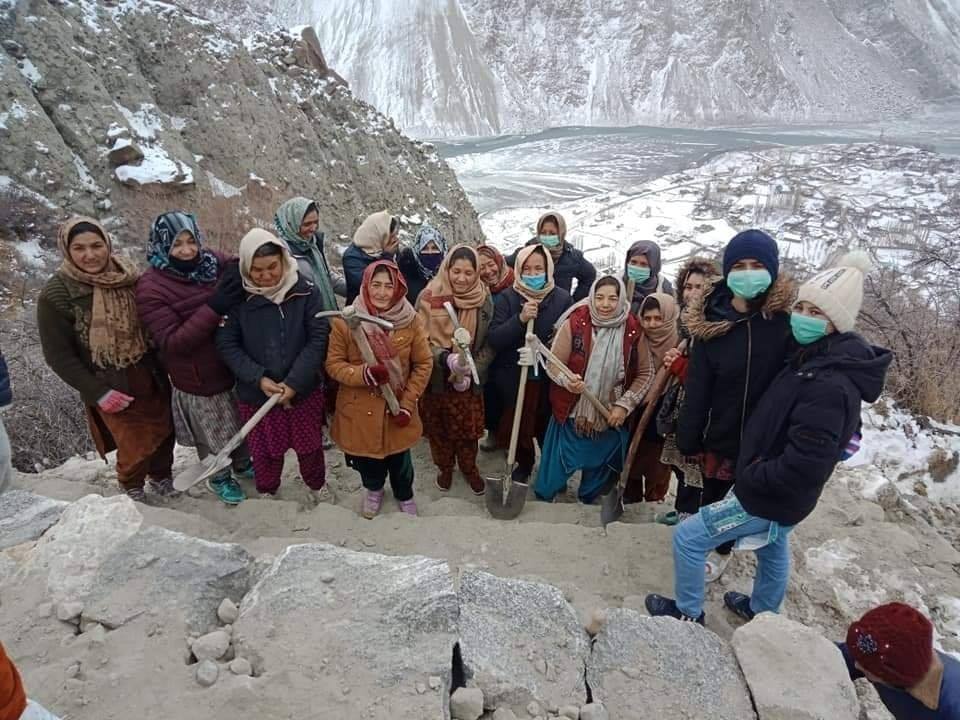 After the completion of these stairs, people are hopeful to witness the boost in tourism. The stairs will lead to the Ondra Fort that is more than 500 years old. From the top of the mountain, the tourists will have a mesmerizing view of Passu Cones, Attabad Lake, Hunza River, Shishpir Peak and the view of the 3 glaciers. 
Moreover, almost 85% of the work is completed. According to a rough estimate, the count of stairs will be equal or more than 2000 after the completion. Further, these Ondra Poygah Fort stairs will be the longest stairs in Pakistan.