If we think about the cities of Pakistan with the best entertaining places, the city of Lahore would be at the top. Although there are some prominent entertaining places in some other major cities of Pakistan, but when it comes to Lahore the entertaining places found here other than food spots are also quite matchless.
Kids Parks and Playing Areas in Lahore
1. Joyland
Joyland is a famous amusement park in Lahore. The park was established in 1977 and is one of the largest recreation parks in the city. It is spread out over an area of 6 acres.You can enjoy lot of rides, swings and many other things with your kids, family and friends. Following are some famous rides in Joyland.
Top spin
Pirates boats
Slides
Mono rail
Air bus
Twisters
Discovery ride
Free wheel
Swings
Some rides are main thrilling attraction of the park like Discovery and Top Spin. Joyland imports different types of rides and gadgets for distributions to other recreational parks in country.
| Location | Aziz Bhatti Road, 10 Fortress, Lahore, Pakistan |
| --- | --- |
| Phone | 042-36662324 |
| Time | 4:00pm-1am |
| Website | www.joyland.com.pk |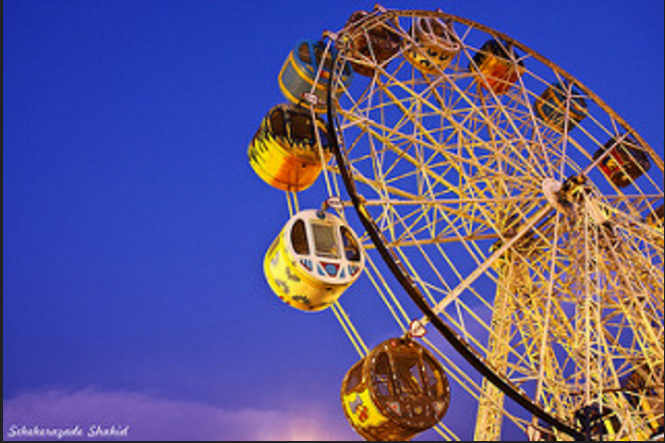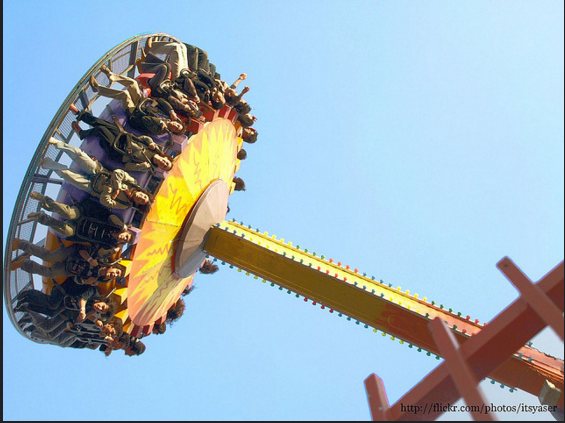 2. Sozo Water Park
The Sozo Water Park in Lahore in one such place that provides some good entertainment and a lot of adventure for you and your family.
Sozo Water Park is located on Canal Bank, Lahore. The others beautiful parks and historical places at Lahore have their own value and dignity but the Sozo Water Park added a lot to the beauty of Lahore city. The park is spread over an area of about 25 acres with outdoor water pools, slides and rides. People including individuals and families from Lahore and other areas visit this fabulous place for the entertainment of whole family.
Here you can find Buggy Ride, Flying Carpet, Flying Ginni, Free Fall, Hamaliya, Hippo Rides, 2 pools for Ladies & Children, Lazy River, Log Ride, Main and Racer Slides, Rockets, Star Ship, Tea Cup, Train, Twister, Wave Pool Balti and Waves pool.
| Location | Canal Bank Road, Lahore |
| --- | --- |
| Phone | 042-36526051 |
| Time | Daily from 10AM to 6:30PM |
| Website | www.sozowaterpark.pk/ |
| Ticket (Kids) | Rs. 170 |
| Ticket (Adult) | Rs. 220 |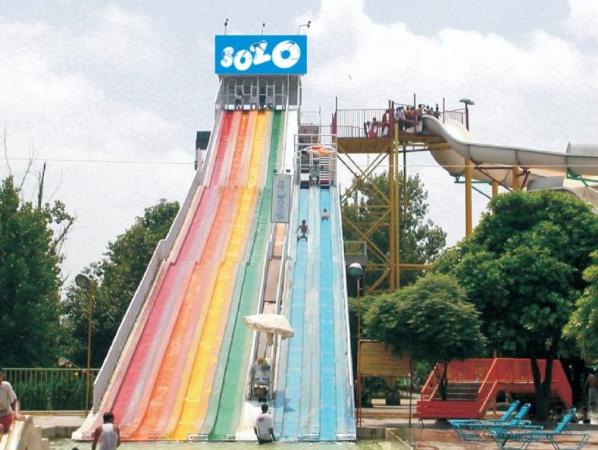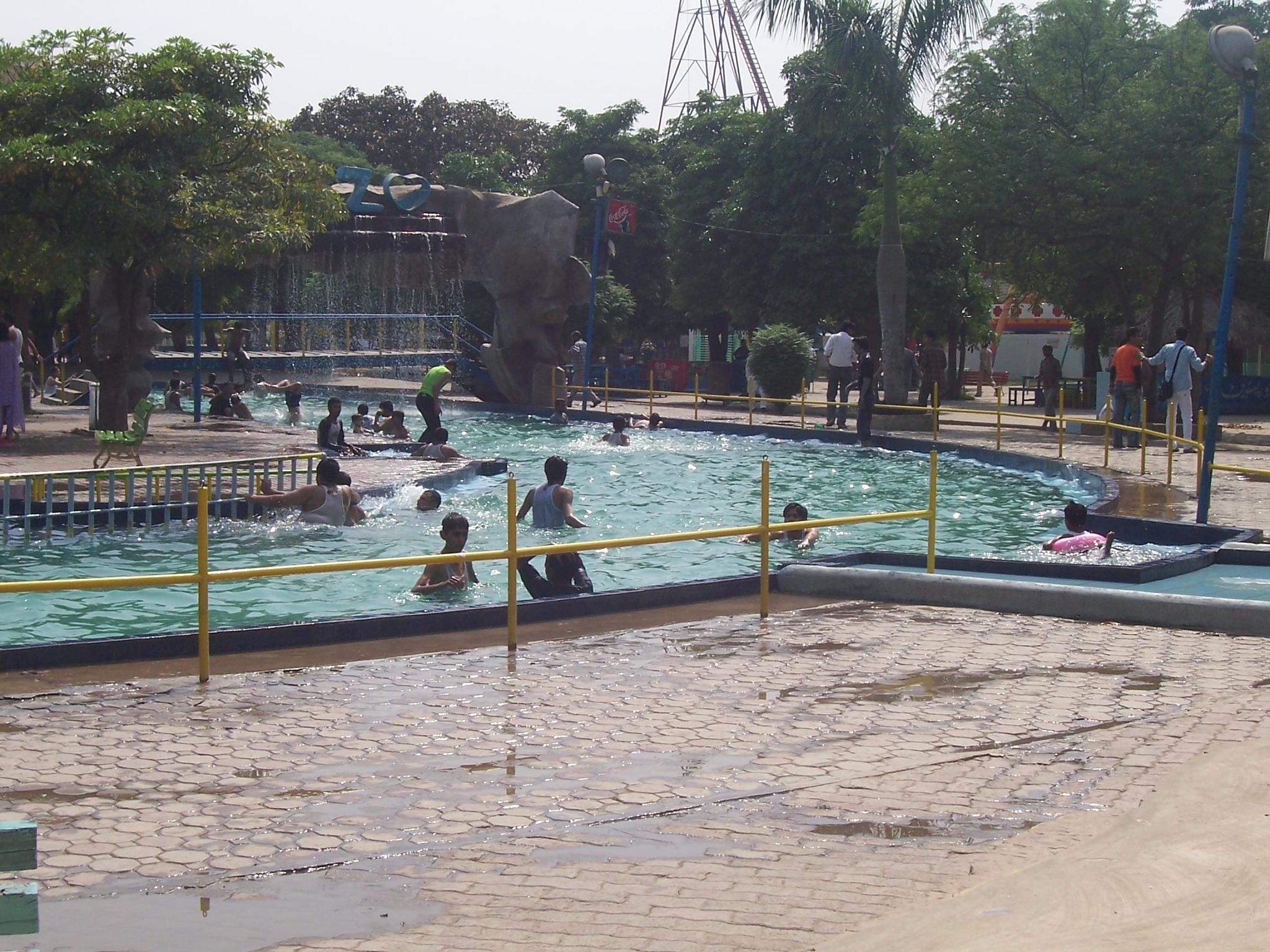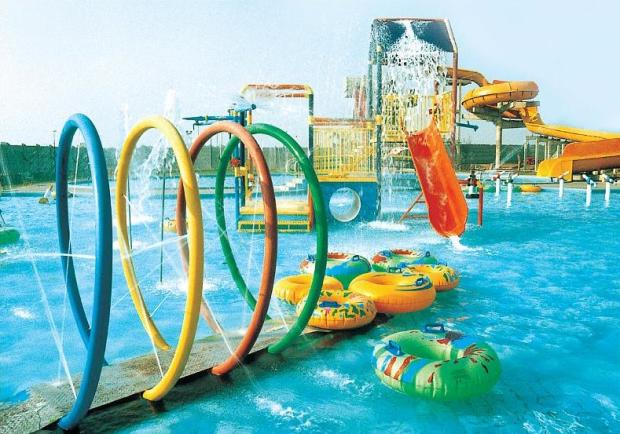 3. Kids Club
The mission of KIDS CLUB is to provide an educational, active and fun experience for your kindergarten through sixth grade child. Their program aims at stimulating the child both physically and intellectually in a well-supervised, fun setting. Kids Club is a fun filled place for diverse skill development of young children. Its facility is staffed by well trained team members who can give you the assurance that your child will be looked after with utmost care and attention. They are trained to recognize the varying needs of children. So you can stay assured that your young ones are in safe environment while at Kids Club.
Physical Activities
Swimming
Karate
Basket ball
Gymnastics
Table tennis
Aerobics
Academic Activities
Library and learning program
Languages
Mental Math
Creative science
Reading skills
Arts and Music
Drawing
Painting
Sculpting
Candle making
Guitar
Singing
Keyboard
| Location | 95-B Gulberg 111 (Near Hussain Chowk) Lahore |
| --- | --- |
| Phone | 042-35772661-2 |
| Website | www.kidsclub.pk |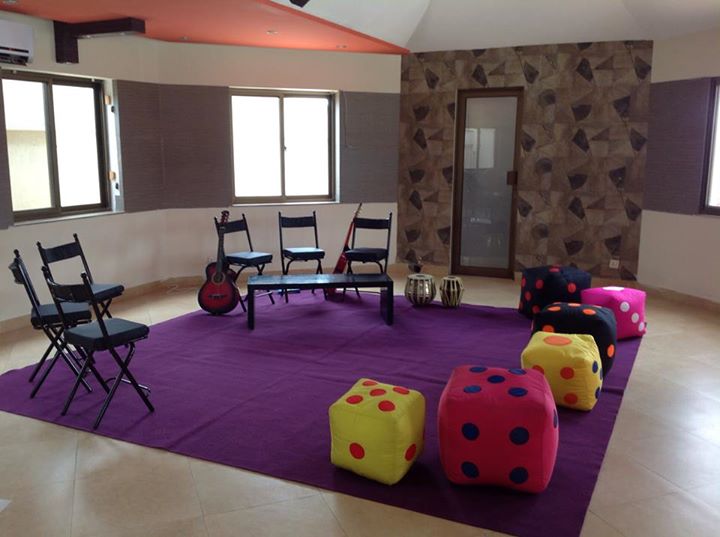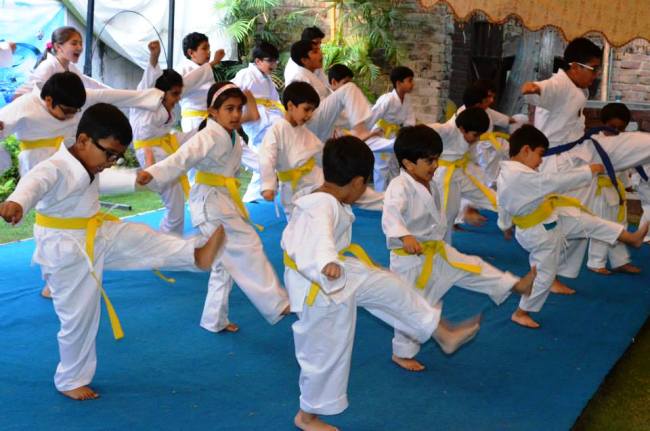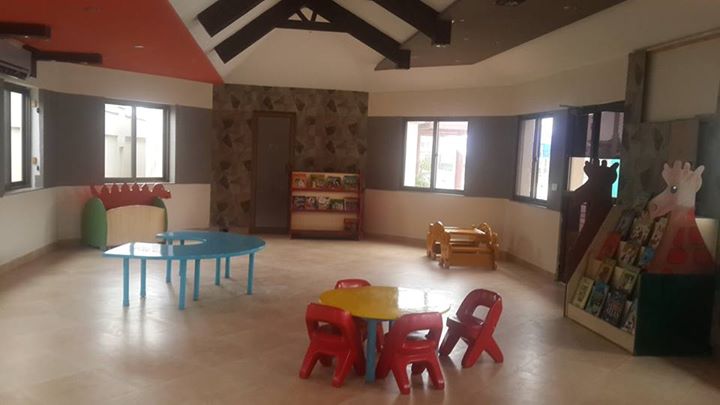 4. Fantasy Land
Fantasy land is Located in a shopping complex. This land is for toddlers and young children. It has swings, slides and trains. The play area also has arcade games, a 3D cinema. The main attraction of this playing land is its car racing track. So, it can be an extreme fun for your kids to be at Fantasy Land. Only families are allowed there.
| Location | Pace, 5th Floor, Gulberg, Lahore |
| --- | --- |
| Phone | 042-111-111-603 |
| Timings | 11:00AM to 11:00 PM |
| Ticket | Free entry, PKR 5 per ride |
5. Sindbad Wonderland
Sindbad's Wonderland offers endless family entertainment and recreational activity for all age groups at a very competitive price. Whether you want to celebrate your children's birthday or have a fun-filled picnic with family and friends, this is the ideal place to be. There are thrilling 4-D movies to watch, hi-tech electronic games to play, joy rides and water slides to enjoy, and much more in very pleasant and secure surroundings. Relax in the green areas with mouth watering food and snacks from the cafes and snack bars on the premises. It is the ultimate in entertainment for the whole family.
| | |
| --- | --- |
| Location | Fortress Stadium, Lahore |
6. Goodi & Joyous playland
GOODI & JOYOUS PLAYLAND is a project of GOODI & JOYOUS (Pvt.) Limited. This Company has started its operations as Private Limited Company in 2002 as per regulations of Securities & Exchange Commission of Pakistan.The mission behind this establishment is to:
"Introducing Top Quality Entertainment Facilities in Pakistan and providing Families a Clean, Secure & Healthy source of Fun and Entertainment."
As far as Goodi & Joyous Playland Operations are concerned, this playland is surely 'The Ultimate Fun Place' in Pakistan. For the first time in Pakistan, this playland established with 100% New Machinery & Rides from Italy, USA, Japan, Spain & Switzerland. It's not a common playland because Goodi & Joyous playland holds its uniqueness in terms of amusement ride options, cozy environment, ample car parking, properly secured area and bundles of Gifts & Prizes via Games & Redemption Prize Center. In nutshell, this Play Land is catering all age groups under one roof. Goodi & Joyous Playland can surely be regarded as the best and not match-able play land in Pakistan.
| Location | Siddiq Center, Gulberg Lahore |
| --- | --- |
| Phone | 042-35781630 |
| Timings | 10:00AM to 06:00 PM |
| Website | www.goodiandjoyous.com/ |

7. Wonder World
Wonder World Pakistan is an indoor children's activity center that is great fun for children of all ages, featuring a soft play area designed for toddlers. Wonder World Pakistan brings a treat for the whole family with its first facility in Lahore. It offers a complete family entertainment time filled with pleasurable kids moments and a care-free self time to just watch the kids play. Each center offers a safe but exciting environment for children to explore their imagination and have fun.
| Location | 22A, Block E-3, Gulberg 3 |
| --- | --- |
| Phone | 042-35759926 |
| Timings | 1:00PM to 11:00 PM |
| Website | www.wonderworldpakistan.com/ |
8. X Park
Every one can enjoy not only amusement but some fun and thrill at X Park. There are lots of rides for young people, kids and ladies. You can enjoy your trip with friends, at birthdays and other days. X Park Lahore is one of the few places available for fun lovers of the city. The entertainment options available at X Park are:
 Mini Moto
Go karts
ATV
Mini ATV
Pit Bikes
Dune Buggy
Pro kart
Jumping Castle
Airsoft
Bungee Trampoline
Climbing Wall
Zipline
Wicked Race Simulators
| Location | 6 km from DHA 5, Bedian rd |
| --- | --- |
| Phone | 03319727500 |
| Timings (weekdays) | 3:00PM to 12:00PM |
| Timings (weekend) | 12:00PM to 10:00PM |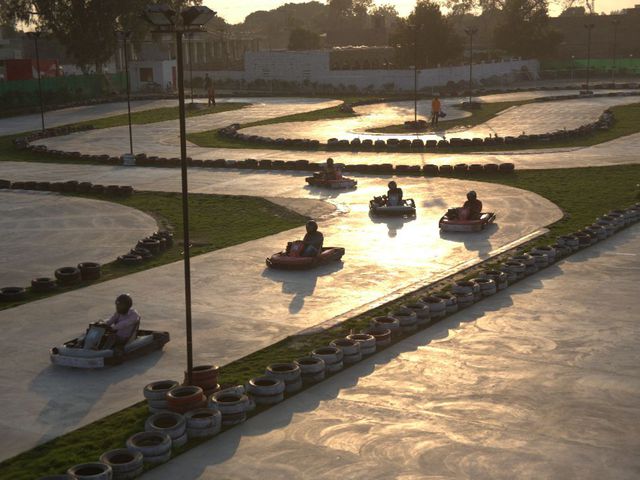 9. Oasis Golf & Aqua Resort
The Oasis is a truly unique membership-based resort in Lahore. Offering something for everyone of all ages in the family, our club packs all sorts of fun in one single membership. Spread over an area of approximately 1350 Kanals; the resort offers a 9 hole – 36 par Golf Course with a USGA standard 3500 yardage. There's an OASIS of fun at the edge of Lahore. A true sanctuary of hearty merriment for the whole family, located in the peaceful outskirts of Lahore along the main Multan Road (Opposite Honda Cars), The Oasis Golf & Aqua Resort is an idyllic members-only haven that gives a new meaning to family entertainment. This member's exclusive resort has been offering a wide array of unmatched facilities since July 2010, under the categories:
The Leisure area of The Oasis Golf & Aqua Resort comprises of numerous activities including Sand Buggies, Archery, Horse Riding, Cycling, Inflatables & Tennis Courts.
| Location | Along the main Multan Road, Opposite Honda Cars, (Approx 20 mins drive from Thokar Niaz Baig), Lahore |
| --- | --- |
| Phone | 042-35775231-4 |
| Website | www.theoasis.com.pk/ |
10. Mini Golf Club
Designed principally as putting tracts which mimic the subtle contours of real golf greens, the mini golf courses in Bahria Town are enjoyed by serious golfers as well as recreational players. The divine landscaping and water features are a fine enhancement to the course. Each putting green is designed to keep you challenged and interested by an arrangement of obstacles, ramps and bunkers. These Mini Golf also have other attached recreational facilities like clubhouses with dining areas and a tuck shops, animal exhibits or Mini-Formula 1 tracks.
Miniature golf is an excellent way to spend your day with family or friends. Make a day out of it by playing a few rounds of mini golf and having a meal at the clubhouse.
Horse Riding
Take your entire family out for "family joy rides" on this lush green trails. They offer training programs for all levels: beginner, intermediate & advanced. Training programs can also be tailored to meet your individual requirements. After evaluating your current riding skills our dedicated trainers can guide you properly as to which program is fit for you.
| Location | Bahria Orchard, Main Raiwind Road, Lahore |
| --- | --- |
| Phone | +92-42-35451574-9 |
11. Humpty Dumpty Play Land
Humpty Dumpty is a chain of indoor family entertainment centers in Lahore. The company is dedicated to provide world class entertainment and amusement to people of all age groups. The entertainment centers have a variety of arcade machines, kiddy rides, vending machines, simulators and family games which cater to all the amusement needs of customers. Humpty Dumpty was established in 2000.
The concept behind the inception of Humpty Dumpty was to provide positive and healthy amusement to children and toddlers. The name was chosen with the same idea in mind as Humpty Dumpty is a fictional character which is well known to all children. Today, all our branches host a diverse range of games and amusement machines for all age groups. The timings of Humpty Dumpty Play Land is 4:00PM to 12:00AM. And Online website is http://www.humptydumpty.pk/
Branches
179 – Y Block, DHA
172, Tufail Road, Mall of Lahore, Cantt.
Zainab Tower, Model Town Link Road
344-G III, OK Complex, Johar Town
Reliance Plaza, Dubai Chowk, Allama Iqbal Town
Ashrafia Tower, 19-Commercial Zone, Liberty Market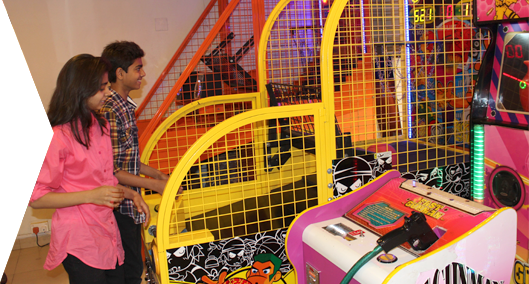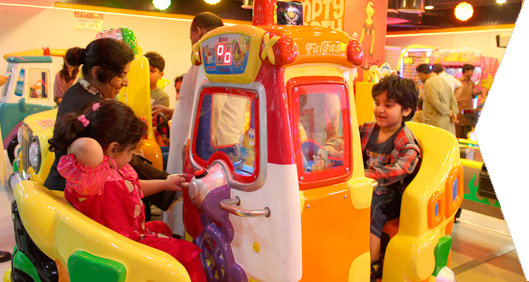 12: Skyland Water Park
Among Lahore's first amusement parks, Skyland started off in 1999 with just rides initially which included the world famous dodging cars. Spread over 50 acres, skyland started off with just ten rides and an admission fee of Rs.50 for adults and Rs.35 for children. It proved to be a great hit with the people of Lahore and its location at "Jallo More" allowed people to enjoy rides as long as they wanted and then move to Jallo Park to have a picnic and see wildlife. Skyland reached its peak in 2001 but the downfall started right after with the opening of Sozo Water Park. The water park offered water rides like slides, swimming pools and similar stuff.
Skyland also introduced its water park with massive slides, a curvy slide, tunnel slides and a funny waves pool. The place is very well constructed overall and with grass and colorful rides, the park does hit you with a sense of amusement and excitement. There is also a haunted house which is pretty freaky.
| Location | 4th Floor,Al-Latif Centre,Main Boulevard,Gulberg III, Lahore |
| --- | --- |
| Phone | (92 42) 5781232 |
| Website | www.skyland.com.pk |
You can discover more amusement parks and many more places of Lahore city on Locally Lahore App. Locally Lahore is a must have App, which allows you to explore Lahore and it covers up your all point of interest. It gives you information about latest events and happenings in Lahore.
Find out more information of Locally Lahore App on www.locallylahore.com