Located some 60 km from Lahore, Green Fields Country club is a retreat from hustle and bustle of the city life. It was established recently in 2010. It provides a wide range of services. I had heard about this resort many times but never had visited it personally. I always planned but could not do so because of the busy schedule, but finally I got chance as my organization had arranged a training there.
Some two or three weeks back, me and my team went to Green Fields Country Club for the training. It was my first official trip so I was really excited about this entire trip. Honestly a day outside office environment even if you are doing some office work, it refreshes your mind and helps you concentrate better. For the journey, it was decided that me and my team members will go in our team member's car. To be honest, I was very sleepy and did not have my morning dose of tea so I slept during the entire journey. However I woke up, when we were about to reach the Green Fields. As a matter of fact it was truly incredible to see such an array of birds and animals just few kilometers away from the city. As we were about to reach Green Fields, I saw greenish golden wheat fields waiting for summer sun to turn them into gold. There I saw a green kingfisher which was a rare sight as kingfishers are usually blue in color.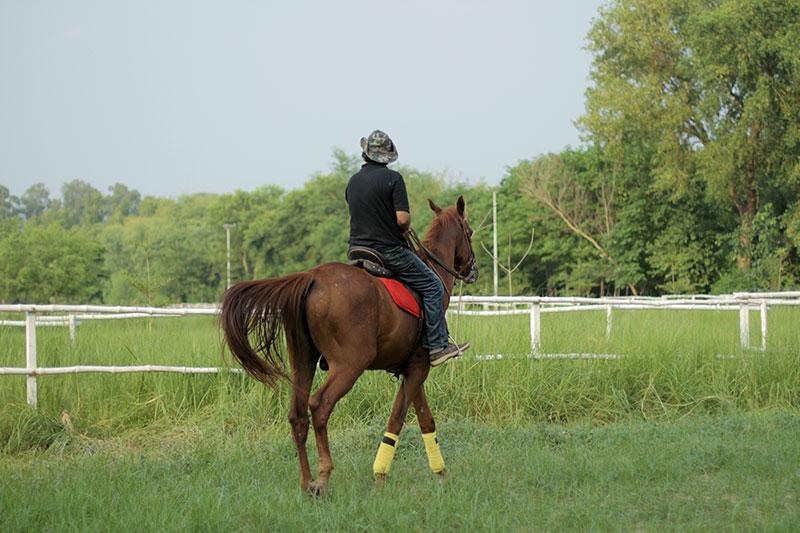 The moment we entered Green Fields Country Club, it felt like I have entered a new world, which was so different and serene from the outside village and traffic. Inside it was peacefully quiet and tranquil. The chirping of the birds in this tranquil environment was like music to my ears. As we entered the Green Fields we were greeted by courteous guards who guided us the way to the main area. The path towards the main area was not carpeted like paved roads but that added to the rustic beauty of the resort. On the way I saw beautiful flowers as it was late spring. Both wild and planted flowers of various kinds added to the beauty of the area. It was indeed a sight for sore eyes. I wished I could take some pictures but was not able to do so due to shortage of time. This resort has number of monkeys and birds of which some are kept in cages while others like peasants run wild.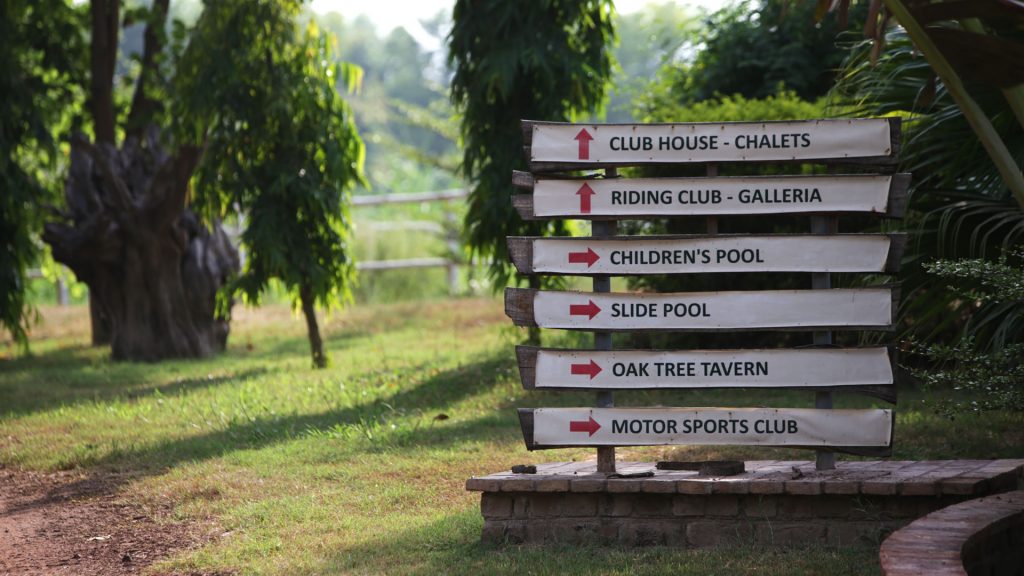 After we made it to the main area, I went to check the preparation of the training. To my surprise, there was a small amphitheater. In front, there were stairs for the audience which could easily accommodate 90 to 100 people. It reminded me of the amphitheater, we use to see in Hollywood movies but it was small in area, nevertheless it was still remarkable. Near the stairs was a fountain pumping dozens of liters of water to the nearby swimming pool. The swimming pool was lined with blue tiles giving it a touch of Moroccan art.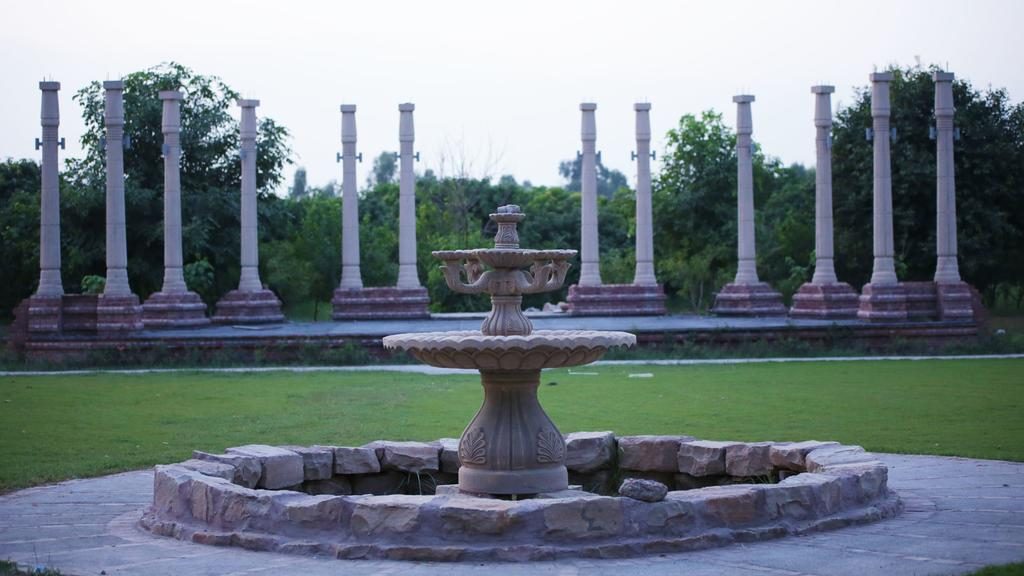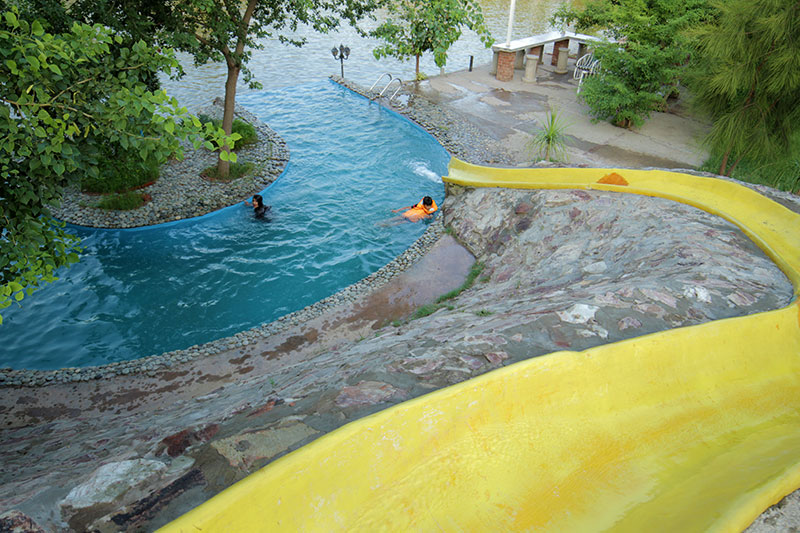 By this me and my team was starving so we went to have breakfast. We had one of the most scrumptious desi breakfast there. Later me and my team got busy with the training and didn't have much time to explore this colossal resort. At 1:30 pm we got break from the work. We went to have lunch inside the resort's dining hall which also houses rooms for the guests.  The resort's building is amalgam of modern and colonial art. Inside the building same theme continued. The soft lights, beautiful ambiance and slow music relaxed my tired mind body in matter of minutes.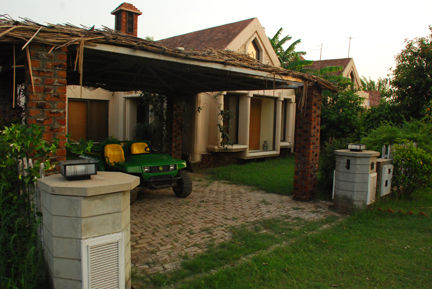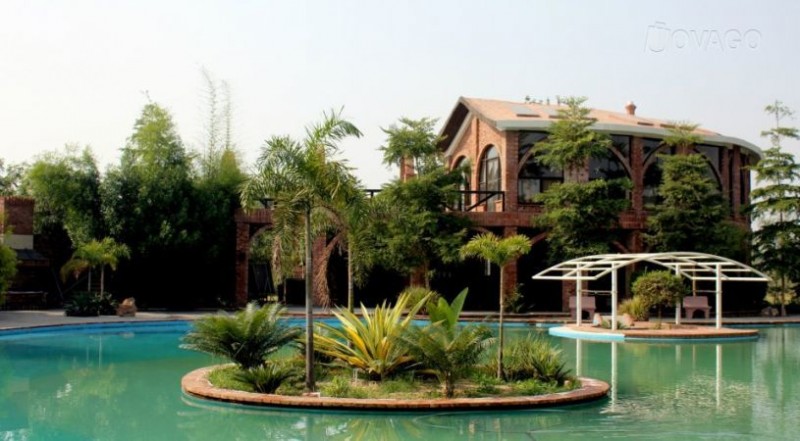 We had a buffet lunch with number of Pakistani dishes and barbeQue. The food was delicious and staff was very courteous as they handled 150 people at lunch hour. The next stage of the training was held in the cricket ground. This huge cricket ground was surrounded by trees of different species and sizes. At the end of the training when we were tired and exhausted we were served with really amazing tea and quality snacks which refurbished my strength.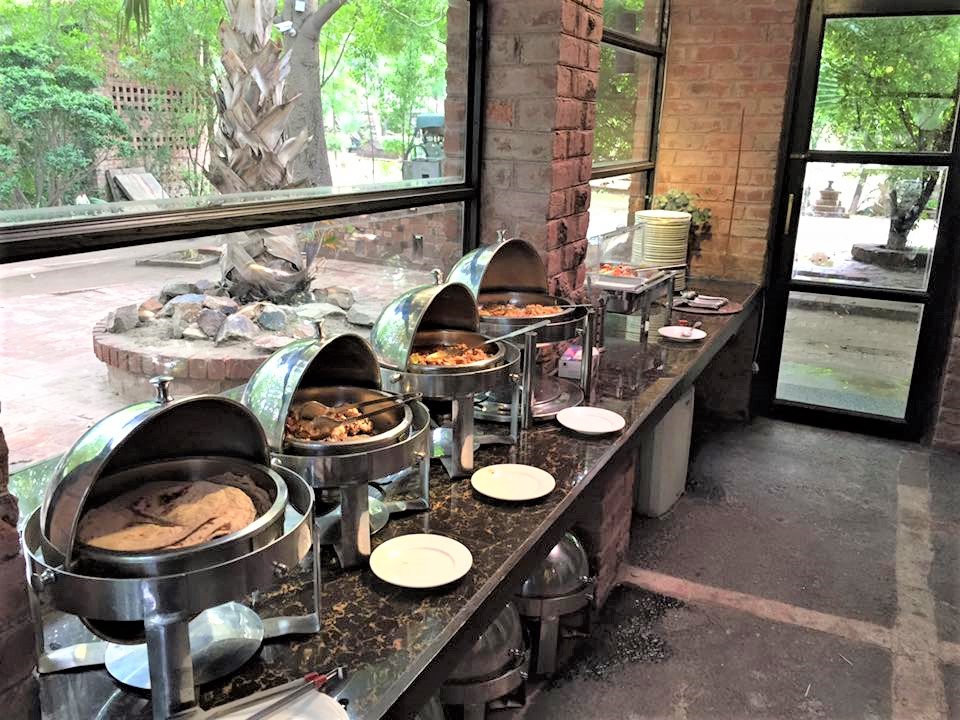 As I had some time left before heading out to Lahore, I explored the resort and was so happy to see world class services being provided to the people of Lahore. In fact to entire Pakistan at affordable rates. If you want to take a break from the city's hustle and bustle without travelling to hill station then I really recommend you to consider Green Fields Country Club as your next vacation's destination, this place is no doubt a blessing.