Tomb and shrine of Madhu Lal Hussain are located at the Baghbanpura precincts. It is adjacent to the Shalamar Gardens Lahore, Pakistan.
Background of the Saint
He was born in Lahore in 1539 A.D. into a family of the Dhatha Rajput tribe. This tribe had recently converted to Islam and called as Shah. Even as a child Hussain showed a marked preference for red clothes. That's why he was also called Lal Hussain. Hussain's strong magical affections were apparent very early in his life. He managed to memorize the entire Quran in his childhood.
He always lived faithfully following all the rites and practices of orthodox Islam. He abruptly left the school and went about shouting, dancing in public. He became a Sufi. He believed in love for humanity and his disciples included a Hindu boy Madhu. The Hindu boy had left his family for the Sufi Lal Hussain. He loved him so much that he put the boy's name before his own name. He wished to be called Madhu Lal Hussain.
Madhu Lal Hussain died in 1599 at the age of 63. He was first buried at Shahdara. A few years later the floods swept away the tomb. Now it is shifted to the present site.
Great Poet
He was a great poet. His poetry consisted of short verses known as Kafis. Hussain's undying love for Madhu is also clearly reflected in his poems which are still considered as some of the most precious gems of Punjabi literature today. They observed the play of human desire against the backdrop of this cycle, symbolizing despair and exultation. His poems are so simple that one understands his message without any difficulty. He wrote
This youth will not come back again So laugh and play while you can with your lover.
Structure of Shrine
The shrine is in the corner of a small room. This room is made up of colorful and marble tiles.  Madhu Lal poems verses are also written on the shrine. There is a footprint of Hazrat Muhammad (S.A.W) on it. People from other countries like Sikhs and dervishes also visit to pray. People throw money into the shrine so that they will become safe from bad deeds.  The homeless people live in this shrine, called Mast Malang.


Festival of Lights
His Urs is celebrated at his shrine every year during the Mela Chiraghan. Mela Chiraghan is a three day annual festival and it also takes place at the shrine. Many pious people come from all over the country to pray at the shrine. They lights oil lamps to honor Madhu Lal Hussain. It is like killing the inside darkness. Devotees dance around a fire lit in the courtyard and try to get closer. They believe that their prayers would be answered quickly if they are near.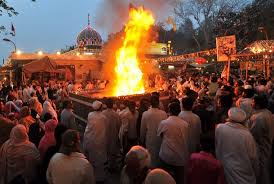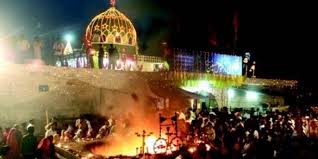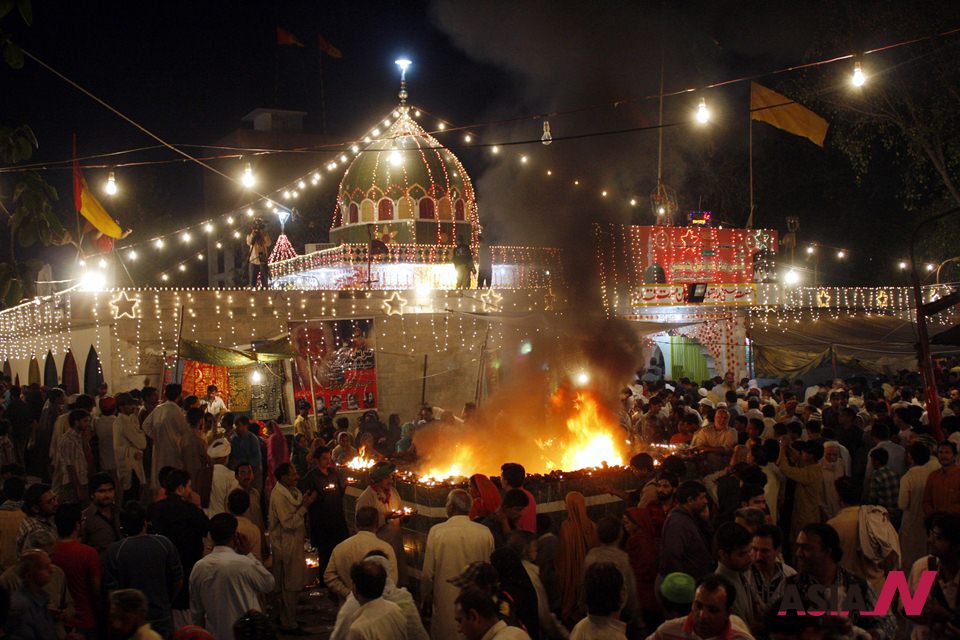 Content Source
You can discover more of Lahore city on Locally Lahore App. Locally Lahore is a must have App, which allows you to explore Lahore and it covers up your all point of interest. It gives you information about latest events and happenings in Lahore.
Download Locally Lahore 
Android
 & 
iPhone
 App. Join locally lahore on 
G+
 and 
Facebook
 to get in touch with the latest information and events of Lahore.
Find out more information of Locally Lahore App on www.locallylahore.com