In countries like Pakistan, general education can't meet the needs of the society and every individual must acquire education which ensures him to create a job himself instead of looking for a job. Unemployment is a serious issue of Pakistan and youngsters often complain about the lack of jobs. They seem disappointed on the poor condition of job industry. In other words, Pakistan doesn't need graduates, but technical graduates who have skills and ability to create opportunities and start independent work without waiting for others help. To bring advancement in technology and expand economy of the country the role of TEVTA is really positive. The need of technical education is crucial while it also increases the opportunities of getting a good job in foreign companies.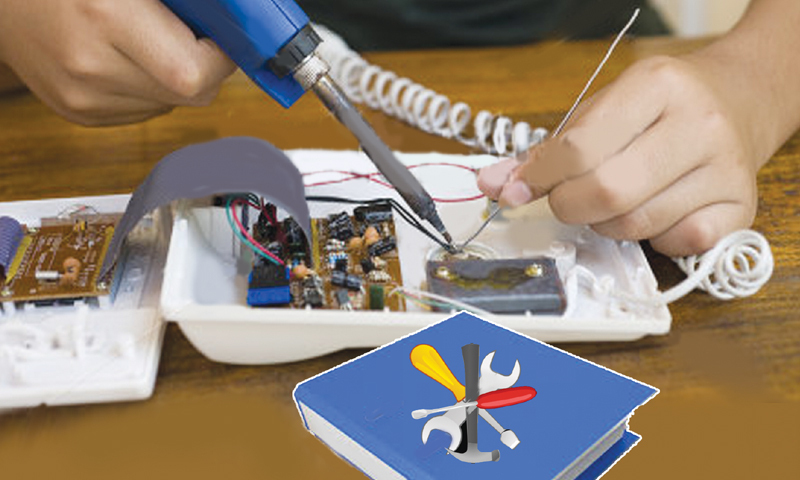 Technical Education & Vocational Training Authority
Comprehending the needs and benefits of technical education to patch up the difference between job and job seekers, Punjab Government has come forward and initiated Technical Education & Vocational Training Authority (TEVTA). The purpose of the institute is to equip young minds with latest techniques and vocational training. Providing demand-driven technical education and facilitating youngsters with the best skills. Dynamic and standardized education system introduced to ensure maximum knowledge to students and encourage them for entrepreneurship.

Objectives of TEVTA
The main objective of TVETA is to develop close relationship between different sectors and bring them on the same table in order to smooth the coordination among different district management boards. Horizontal and vertical mobility are ensured by developing dynamic technical education system while it's also an objective of TVETA to improve the progress of technical institutes which are already working. The purpose of starting vocational system is to offer need based educational courses which are helpful for deserving students and let them work at industry level.
Existing training legislation is re-engineered and regular monitoring and evaluation system are introduced to give utmost benefit to students. Testing and certification have become a part of TVETA so the students can get jobs in industries where certificates are mandatory.   To increase job opportunities and encourage local entrepreneurs to recruit local workers, TVETA has signed various deals and agreements with industrialists and motivates private sector to take part in the training and management of the workers.
Type of Courses Available at TEVTA
TVETA offers different types of course which categorizes as Technical Education and Vocational Training. Technical education is divided into term courses in which B.SC technology and Diploma Associate Engineer are the top of list having duration of 2 years. A person can also polish his skills by taking admission in one-year diploma. Vocational training is given in affiliate institutes and the duration of these courses also vary from course to course.
Here are the courses offered by Technical Education & Vocational Training Authority (TEVTA)
Automobile and ceramic course
Leather and manufacturing course
Confectionery and Culinary Arts
Wood and mechanical courses
Publication course
Hospitality Course
Allied Health and ICT courses
Petrochemical courses and textile course
Garments manufacturing courses
Secretarial Course
Civil and Construction courses
Electrical and Electronics Courses
Agriculture Course to teach the basics of agriculture and its importance for country
Final Words
Technical Education & Vocational Training Authority (TEVTA) has different services centers which are located in different cities while it also provides the progress report of previous years. The dynamic website of TEVTA Lahore keeps its visitors update by uploading the latest news and available courses while one can also download forms from the website. Expert teachers with sound technical education background can also apply for the teaching posts. Here is contact information of TEVTA.
Email Address: info@tevta.gop.pk
Phone Number:  +92 (42) 99263055-59
Address: TEVTA Secretariat, 96-H, Gulberg Road, Lahore.
---
You can discover more institutes of Lahore city on Locally Lahore App. Locally Lahore is a must have App, which allows you to explore Lahore and it covers up your all point of interest. It gives you information about latest events and happenings in Lahore.