Private schools, also known as independent schools, non-governmental, or nonstate schools and are not administered by local, state or national governments. All private schools for girls or boys retain the right to select their students and are funded in whole or in part by charging their students tuition, rather than relying on mandatory taxation through public (government) funding. At some private schools students may be able to get a scholarship, which makes the cost cheaper, depending on a talent the student may have (e.g. sport scholarship, art scholarship, academic scholarship), financial need, or tax credit scholarships that might be available. Some well reputed private schools for girls in Lahore are:
Lahore Grammar School 
Lahore Grammar School (LGS) is a group of private academic preparatory institution which is having branches in all the major cities of Pakistan like Lahore, Islamabad, Karachi, Sialkot, Gujranwala, Faisalabad, Multan, and Gujarat.
The initial focus of LGS was the promotion of female education. Today, Lahore Grammar School provides education to both boys and girls till A' Level. It is delivering pre-school, primary and secondary school education. The LGS College for women offers a degree programmed in arts and sciences as well as bachelors in computers.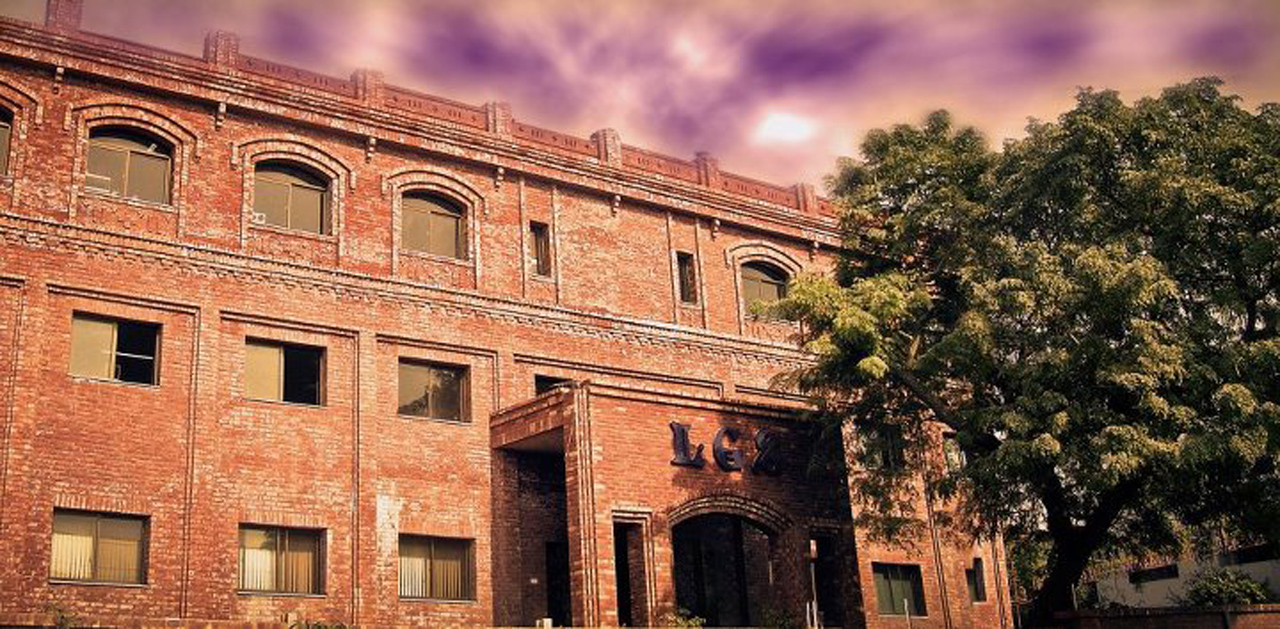 History
Lahore Grammar School was established in Lahore in January 1979 by a group of women with a commitment to quality education and with the aim of providing a creative alternative to the existing educational facilities available in the country. The nationalization of educational institutions in 1972 had led to an alarming decline in the standard of instruction and facilities provided in most schools and colleges. Interventions in the realm of education were thus critical to arrest this abysmal state of affairs.
In 1978 the Government announced that it would welcome initiatives in the educational sector. Taking advantage of this, a group of women from varied professional backgrounds, including education, and with the shared objective of contributing in this field, decided to set up a girls' School .
Beaconhouse School System
Beaconhouse School System (BSS) in Pakistan is the Pakistan-based branch of an international company with the same name. The Beaconhouse of today is thus much more than just a stand-alone school. The Beaconhouse group has around 274,000 fultime students in eight countries and is possibly the largest school network of its kind in the world. .
It is a group of private fee-paying academic institutions located throughout 30 cities in Pakistan. BSS provides preschool education, primary education, secondary education and preparation for the international General Certificate of Education (GCE) and local Secondary School Certificate (SSC) examinations. Its activities extend beyond education in some countries.
Of these students, close to 105,000 study at the group's flagship network, the Beaconhouse School System, in Pakistan as well as overseas, while the remaining are largely enrolled at The Educators, a parallel school network operated by the group with over 168,000 students.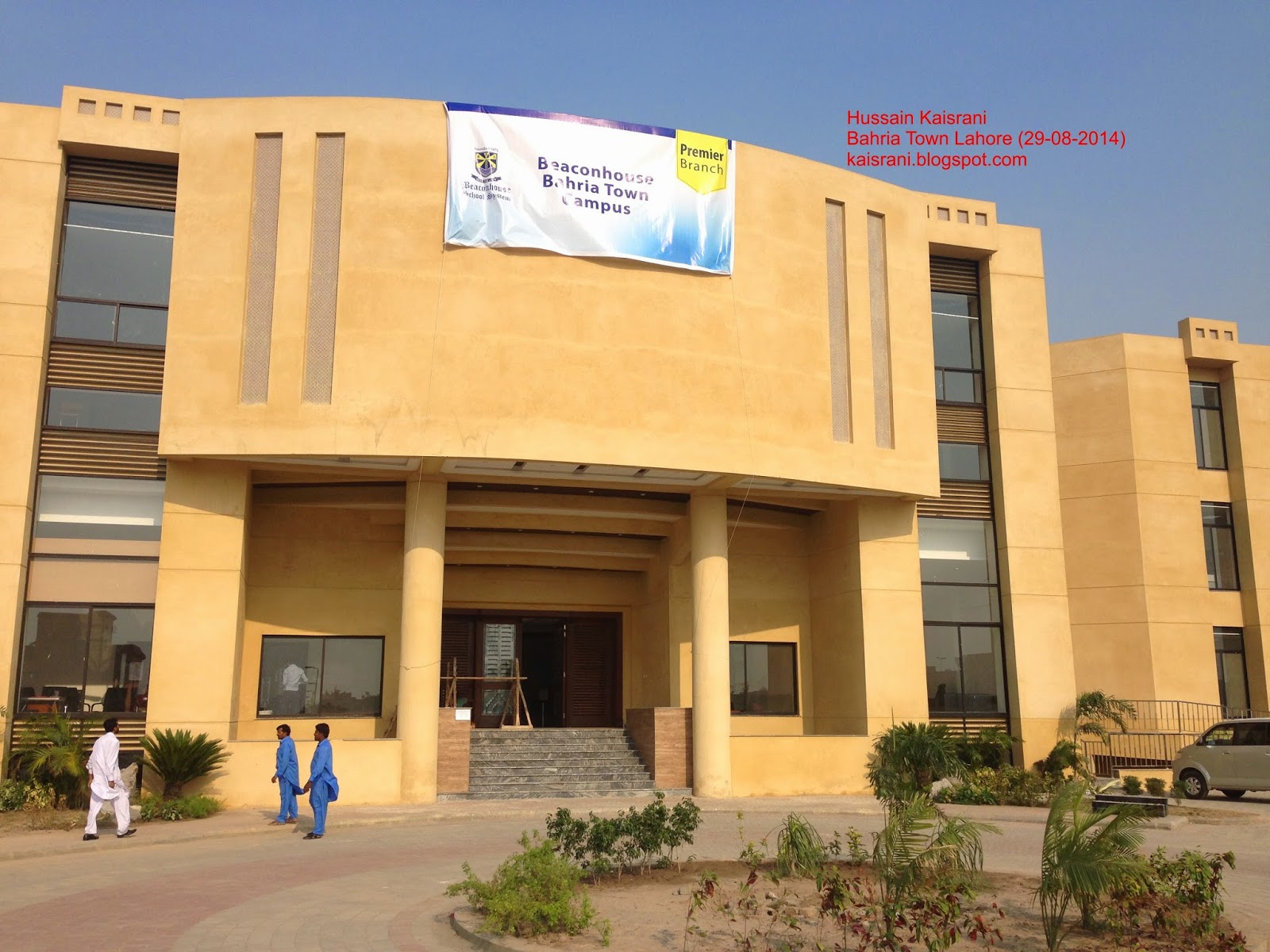 History
Established in November 1975 as the Les Anges Montessori Academy with 19 toddlers, Beaconhouse has since grown into an international network of private schools, imparting distinctive and meaningful learning to students all the way from birth, through its partnership in Pakistan with Gymboree Play & Music – to post-graduation, through the Beaconhouse National University in Lahore.
In collaboration with the Punjab Sports Board, the talented students of Beaconhouse set a Guinness World Record for the largest art class on February 28, 2014.
LACAS
Lahore College of Arts and Sciences (abbreviated as LACAS) is a private fee-paying academic institution with most of its campuses located primarily in Lahore, Punjab, Pakistan.  LACAS provides preschool, primary and secondary education and preparation for international General Certificate of Education (GCE) examinations.
The founding members of LACAS desired to create an institution that provided equal opportunities to girls and to remain proud to be the first institution to offer A Level to girls of Lahore from September 1987.
The institution has currently seven campuses in the city of Lahore; one each in Johar Town, Burki Road, Gulberg, Upper Mall, and Mhttp://www.lcwu.edu.pk/odel Town, and two at Canal Side (a girls campus on Rasulpur Road; a boys campus at Raiwind Road).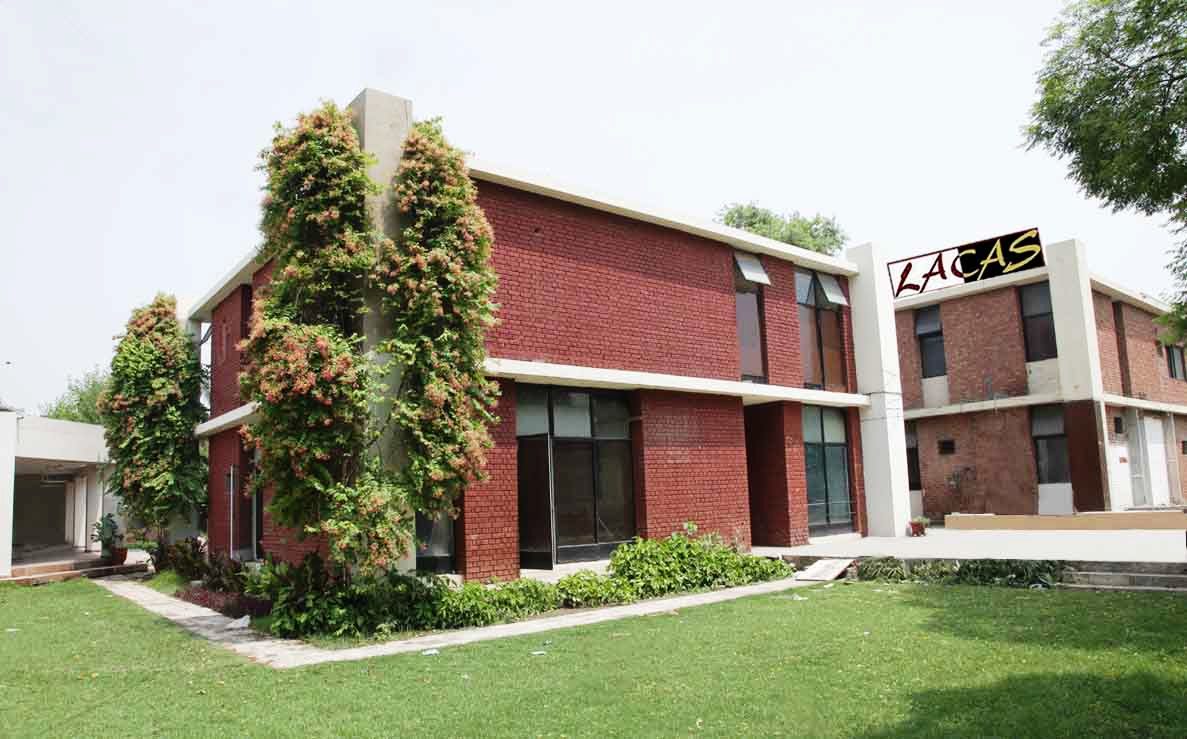 History
LACAS was established in 1987, as the first co-educational institution of offer the A level program. On a road to constant expansion and growth since 1987, today LACAS School Network comprises of 8 campuses all over Lahore and one in Gujranwala, with a student body of over 5000. Over the years many LACAS students have been declared High Achievers by the University of Cambridge for their outstanding performance in the O Level and A Level examinations.
The students Of LACAS have been selected to represent Pakistan in international competitions and events including the International Physics Olympiad held in Turkey and Taiwan, the Conference on child exploitation and HIV awareness held in Nepal.
The City School
The City School's (abbreviated as TCS) is an independent Pakistani for-profit education company which operates 192 English medium primary and secondary schools in 53 cities across Pakistan along with joint venture projects in UAE, Saudi Arabia, Philippines, Malaysia and Bangladesh.  It is Pakistan's second-largest private education firm, with a total of 65,000 students enrolled as of 2016, with average tuition fees of about $200 a month.
The educational philosophy of The City School is well explained in the school motto "I am to learn"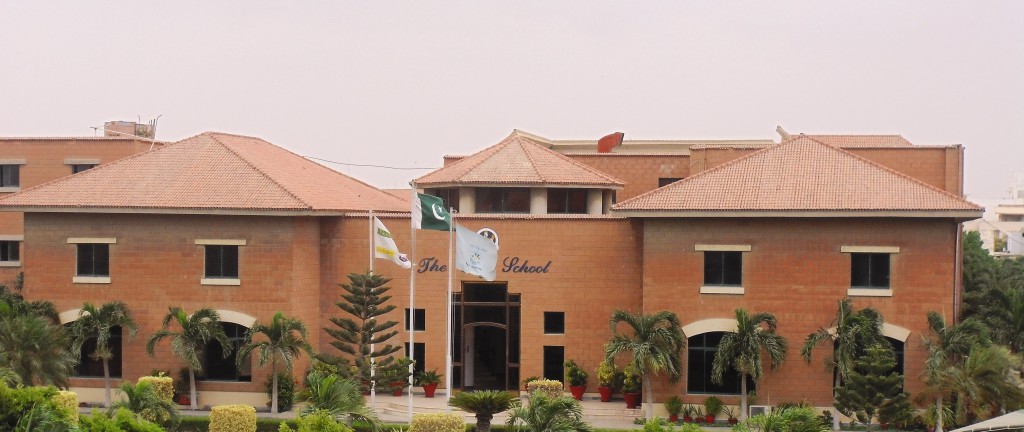 History
Established in 1978, The knowledge and skills-based curriculum derived from the UK national curriculum guides students from Nursery to Cambridge International Examinations (for the 16 and 18 year age group), qualifying them for the IGCSE, and O and A Level examinations.
It's primary school is based on curriculum derived from the UK's National Curriculum, while it's secondary school education is divided between the local Pakistani curriculum and the Cambridge regulated international GCE programs.
The uniform implementation of the curriculum gives parents, students, and teachers the advantage of a smooth and efficient transfer from one school to another within the system.
Divisional Public School and College (DPS or DPSC)
DPS is a balanced composition of excellent facilities, studious environment, resolute determination to the cause of education, modern and effective teaching methodology, effective discipline, dedicated efforts for the personality development of the students, well directed syllabus and maintenance of an overall high standard which is so characteristic of DPS.
Like all good institutions DPS plays a pivotal role in meeting the individual and collective needs and aspirations of the people of the country in accordance with its ideology and heritage The first two Schools were simultaneously built in Faisalabad and Model Town, Lahore.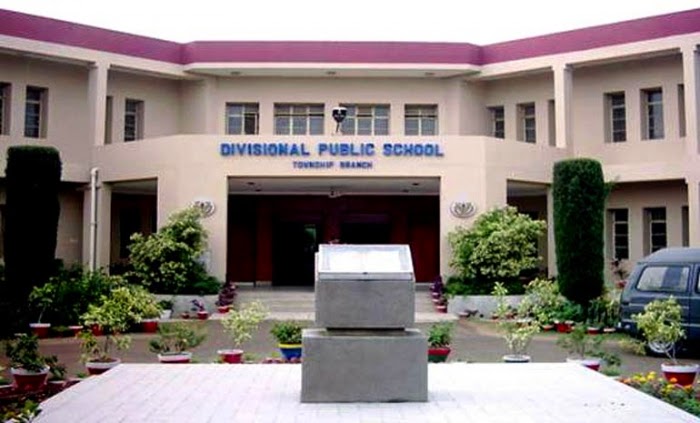 History
It was the spring of 1963 which witnessed the birth of an institution which was later to develop into an educational giant. The infant institution was initially started in two rented rooms of the Gaddafi Stadium then known as the National Stadium, Lahore. Later on, the institution was shifted to Model Town, Lahore, when the co-operative Model Town Society Limited, in extending its gracious cooperation, gifted about 200 kanals of land for the construction of the school buildings. The first to be constructed among the school buildings was the present Boys Junior Wing building which was completed in 1965.
In 1966 the school was raised to the level of a High School. The first batch of the talented scholars of this school took their matriculation examination in 1968. The same year yet another landmark was witnessed in the history of Divisional Public School when the School Boarding House started functioning with a strength of six students in the Staff Residential Quarters.
Convent of Jesus and Mary
The Convent of Jesus and Mary, Lahore, commonly referred to as "Convent", is a girls-only school situated in Lahore, Punjab. The aim of  this school to bring about the all-round development of the child's physical, spiritual, intellectual, cultural and social growth, so as to form girls with integrated personalities, while taking into consideration the personal need of the individual and also that of the changing world of today.It educates over 2,300 girls aged between 4 to 18 years starting from preschool to Grade 11.
History
The Convent of Jesus and Mary 86 Clifton Karachi is an educational establishment under the management of the Sisters of Jesus and Mary, who conduct such institutions throughout the world. The first group of Sisters came to India in 1842. The Convent School in Sialkot was founded in 1856. Other establishments were founded in Murree and Lahore in the same century. However, it was only in 1959 the Convent School in Karachi was opened, chiefly to cater for the educational needs of English speaking children in the Clifton area.
Esena Foundation School Lahore
Begum Anese Majid Khan established Esena Foundation High School in 1964 to accommodate 250 students, at a time when there were no private schools for girls in Lahore. She is considered to be the pioneer of private education in Pakistan. The Esena Foundation System of teaching has been well developed for the past 50 years. Esena offers quality education in Matric (Arts and Science) and O'Level.
The aim of this schools is Girls education, personality development being one of the most important factors alongside a healthy mental outlook. The President of the Islamic Republic of Pakistan has awarded Begum Anese Majid Khan the "President's Award for Pride of Performance" in 2008 in recognition of her outstanding services in the field of Education.
History
In 1963 Begum Anese Majid Khan started the planning of a private girls institution where the best English educational standard would be developed and maintained, where the Muslim culture and modesty of Pakistani girls could be developed in the right direction. The students and teachers would be taught in a manner which could be beneficial for the pupils and teachers to serve their country Pakistan. Her ideals were galvanized by the complete lack of these vital educational facilities and in particular where the field was totally bare for the new generation of girls. In 1964, Esena Foundation was inaugurated by Justice Fazle Akbar, Chief Justice of Pakistan.
Salamat International Campus for Advanced Studies
Salamat International Campus for Advanced Studies (SICAS), founded in 2001, is a private, fee-charging academic institution in Lahore, Punjab. SICAS provides secondary education and preparation for General Certificate of Education (GCE). The institution has one purpose-built campus in Gulberg Town. SICAS is part of the Salamat School System, a group of academic institutions in Lahore city.
The institution follows a curriculum designed to culminate in GCE O Level and GCE AS/A Level qualifications from the British examination board of University of Cambridge International Examinations (CIE) of Cambridge Assessment (UCLES). SICAS is classified as an international university-preparatory school, giving its students the opportunity to apply to foreign universities for admission into undergraduate programs.
PakTurk International Schools and Colleges
PakTurk International Schools and Colleges (PTISC) is a private chain of Turkish educational institutions established in 1995 for the pursuit of education in Pakistan. As of 2016, 25 branches of PakTurk International Schools and Colleges are operating in Islamabad, Lahore, Karachi, Khairpur, Multan, Peshawar and Quetta, with a total student population of more than 9500.
History
PakTurk's first educational institution, the Islamabad Boys Branch, was established in April 1995. The first Preschool and Junior Branch opened in Islamabad in April 1997, followed by the opening of a Karachi branch in August 1997. In August 1999, an Islamabad Girls Branch was opened.
In September 2000, Pak Turk ICEF opened a Quetta branch of PakTurk International Schools and Colleges, followed by a Lahore branch in September 2001. Within the framework of the Adopt-a-School Scheme initiated by the Government of Pakistan's Ministry of Education, Pak Turk ICEF adopted schools in Sindh, Balochistan, Khyber Pakhtunkhwa and Punjab. In April 2004 a Lahore Islampura branch was opened.
In the wake of the 2005 earthquake that devastated areas of Pakistan, Pak Turk ICEF participated in humanitarian aid efforts targeting those affected by the earthquake.
Farooqi Girls High School
Farooqi Girls High School has a progressive system of education which aims at making students responsible citizens of the nation. It encourages creativity and leadership among students and inculcates moral values in them, so that they can face challenges of the life easily. The students learn how to work both individually and collectively in the classroom.
Farooqi Grammar School aim to provide a sound English medium education within our cultural religious and historical frame-work.
History
Farooqi Girls High School was established in 1978, by Arshad Ali Asim Farooqi and his wife Zahida Asim Farooqi. It is located in Karim Park, Ravi Road, Lahore, Pakistan. School name is also included in the best schools of lahore list.
There are over 3000 students. The school has got 38 Medals for obtaining top positions from Board of Intermediate and Secondary Education, Lahore. On 30th October 2012, the school was attacked by angry protesters due to allegedly blasphemous material. Police investigation showed that it was not true and the school was cleared of all allegations. It started working as usual after 12 days of the incident.
You can discover more institutes and  educational places of Lahore city on Locally Lahore. Locally Lahore is a must have App, which allows you to explore Lahore and it covers up all point of interest. It gives you information about latest events and happenings in Lahore.
Download Locally Lahore Android & iPhone App. Join locally lahore on G+ and Facebook to get in touch with the latest information and events of Lahore.
Find out more information of Locally Lahore App on www.locallylahore.com