The people of Pakistan are very jolly with lovely hearts. They love the company of their friends and care for their families. They can get the reason to enjoy in any circumstance. If it's a summer season, they travel to the canal to kill the heat of the sun. If there's winter, they start to hike towards the areas where snow is falling. Here, we are going to indulge ourselves in things to do in winter.
Yes! You read it very right. You will get to know the things to do in winter while you are facing foggy nights, cold days, or homebound existence. These things will not let you face boredom in the winter season. So, we are heading towards knowing the things to do in winter.
Travel to NORTH
Yeah! You read it very right. Travel to the north in the winter season. Most of the people travel to the north in the summer season but the real adventure lies in traveling to the northern areas in winter. Don't let the winter make your mind dull and lazy by staying at home.
In winters, the majority of the paths leading to Northern Areas are closed due to heavy snowfall. But still, you can manage to reach some of the areas where you can enjoy the winter season. Visit Malam Jabba and enjoy skiing at the Malam Jabba Ski Resort.
You can visit Kalash Valley to celebrate the Joshi festivals with the Kalashi people and see their traditional dance.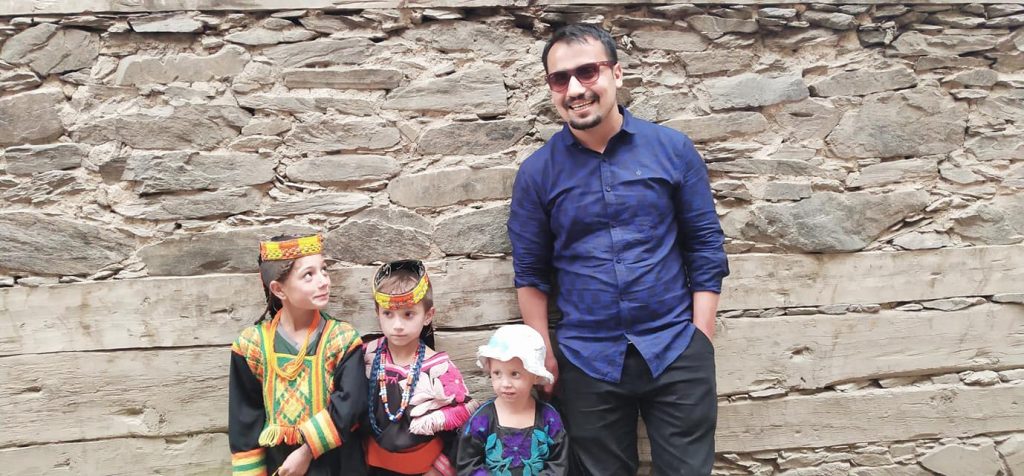 One other place that is commonly visited by travelers in winter is The Queen of Mountains – Murree. It is the favorite vacation place in our country. People can visit this place and enjoy the snowfall season here with their loved ones and make some beautiful memories in Murree.
Go for Cycling
The chilly weather welcomes you to enjoy another fun activity that you loved to enjoy in your childhood. Whatever the weather was, you were on the streets along with your friends to get a kick out of it. Yes, you are guessing it right. That's cycling! Winter is the best time to burn your calories.
Avoid riding a cycle if it's very cold or you are having a hilly path. Cycling on a hilly path will make you sweat and then a downhill ride will chill your body which is not good for your health.
Play with Snowballs and Snowman
If you live in a place where the weather is extremely cold or the area gets too much snowfall, then don't get worried. Come out of your blankets, wear some warm clothes and go out in the snow. Build snowmen and give him a nice touch of your creativity. You can also make snowballs and play with it by throwing snowballs at your beloved people. Don't forget to take your loved ones with you as you can't enjoy alone.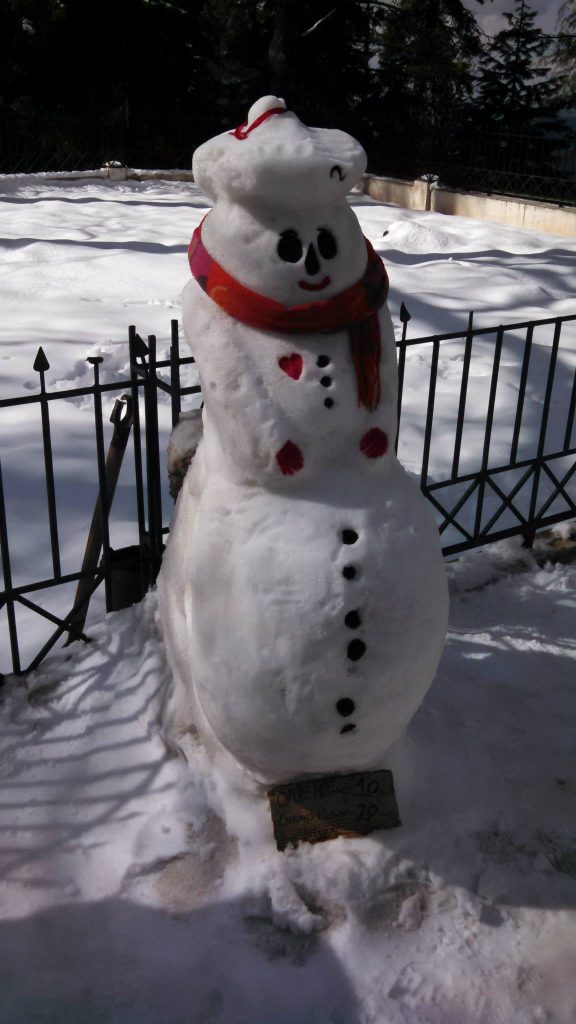 Dry Fruits
Without dry fruits, winters are incomplete in Pakistan. You don't get the feeling of winter until you have some peanuts or cashew in your jacket's pocket. Buy some dry fruits for yourself and enjoy eating it. Dry fruits are also very good for your health as they boost your immunity and help to fight with diseases.
Soup
Soup is an essential part of the winter season in Pakistan. There are several types of soups available in the market. You can enjoy chicken, vegetables, corn, or any type of soup according to your taste.
You can also ask your mother to make soup at home as the taste of home can't be purchased from the market. Otherwise, there are numerous restaurants serving you the best soup too. Check out the reviews of restaurants and finalize your place to have some hot soup to escape from the cold.
Outfits of Winter
Winter season comes up with different outfits that make you look beautiful and fluffy. The coats that are being designed these days are so nicely stitched that no one can look bad in those outfits. Trench coat, pea coat, wrap coat, cape coat, or whatever type of coat you are owning, just wear it. You are surely going to look dashing.
Purchase some leather jackets from the market that are fashionable and warm at the same time. Don't purchase the things that are only fashionable, because your sole purpose is to get your body warm in cold weather.
The men in Pakistan usually prefer the shawls. The shawls made in the northern areas are very good in quality. People wrapping shawls and wearing Pashtun caps look really gorgeous. Women can also have shawls and the cap.
Winter Weddings
Pakistani people won't do marriages in the summer season, except for a few. The wedding season starts in October and goes till the end of March in Pakistan. So, in other words, you can also consider the winter season as the wedding season in Pakistan.
You can relish yourself by attending as many weddings as you can. But don't attend a wedding to which you are not invited. Pakistani people will beat you if they caught you red-handed attending an uninvited wedding.
In the sizzling cold season, the girls in Pakistan still manage to do fashion according to their taste. They wear sarees, sleeveless or half-sleeve shirts and still manage themselves to look like they are not feeling cold. But don't think that they are the same as this in every task. If you will ask them to do work for you, they will refuse to say that they are feeling cold.
Eat Oranges
Orange is the most liked fruit in the winter season of Pakistan. People sit in the sunlight of winters and eat as many oranges as they can. They extract juice from it and serve it to the other family members. Oranges are the hot selling fruit in the winter season of Pakistan.
It has many vitamins that are necessary for your body. At noon, people sit with their loved ones to eat oranges.
BBQ and Bonfire
To kill the wave of winters, people arrange BBQ parties with their friends and family members. These parties are the life of winter nights as they let people enjoy their best. The arrangements of BBQ parties are done by boys and they literally do it very well. They serve the hot and spicy Tikkas to their family members or friends and in return, get praise for their work.
After the party, a bonfire setup is arranged and all the members gather around the fire and drink Kashmiri chai along with some old talks that recall their old times.
Play Indoor Games
Sometimes, winter doesn't allow you to go outside and play. So there's no problem. You can still enjoy your time by staying at home. The indoor games are the best option to enjoy your homebound time.
One can play luddu, carrom board, cards, scrabble, yassu panju and other games with your special people and enjoy the time. Along with playing games, eat dry fruits or watch some movies or a cricket match on television to get some best.
Hangout to Eat Fish
The Winter season gives you an opportunity to relish with your friends or family members to eat fish from some desi Pakistani restaurant. In Pakistan, fish is considered as a winter season, so you will get to see a huge crowd at famous fish spots and will have to wait to get your order.
You can easily get grilled or fried fish from any small or big bazaar in every city of Pakistan. Eating fish on foggy nights with your loved ones gives another sense that is matchless.
Smog
Smog is a portmanteau of two words "Smoke" and "Fog". It is an intense air pollution that causes serious problems for senior citizens, and children. It causes irritation, coughing, eye irritation, itchy skin, and headache. People suffering from lungs and heart diseases are at high risk to get infected from smog.
It occurs in the winter season in Pakistan. You should take precautionary measures against smog. Some of the precautions are:
Avoid going outside without any solid cause.
When you are outside, drink plenty of water and try to take rest breaks in the shade.
Wear a face mask.
Wear glasses to protect your eyes.
Wash your eyes frequently.
So, don't forget that health should be your first priority. You can enjoy the outside activities of winter when the smog is over.
So, what are your plans to spend the upcoming winters?