Everyone thinks of changing the world, but no one thinks of changing himself.

― Leo Tolstoy
This is a powerful quote, not because of who said it but because of how true it is. The change, in fact, starts with ourselves. Only after we change ourselves for the better can we expect the same from others. One person who took this to the heart and set an inspiring example for all of us is Saifullah Kashmiri. Saifullah, with his determination to keep Pakistan clean, set out on a tour to clean some prominent Pakistani tourism sites.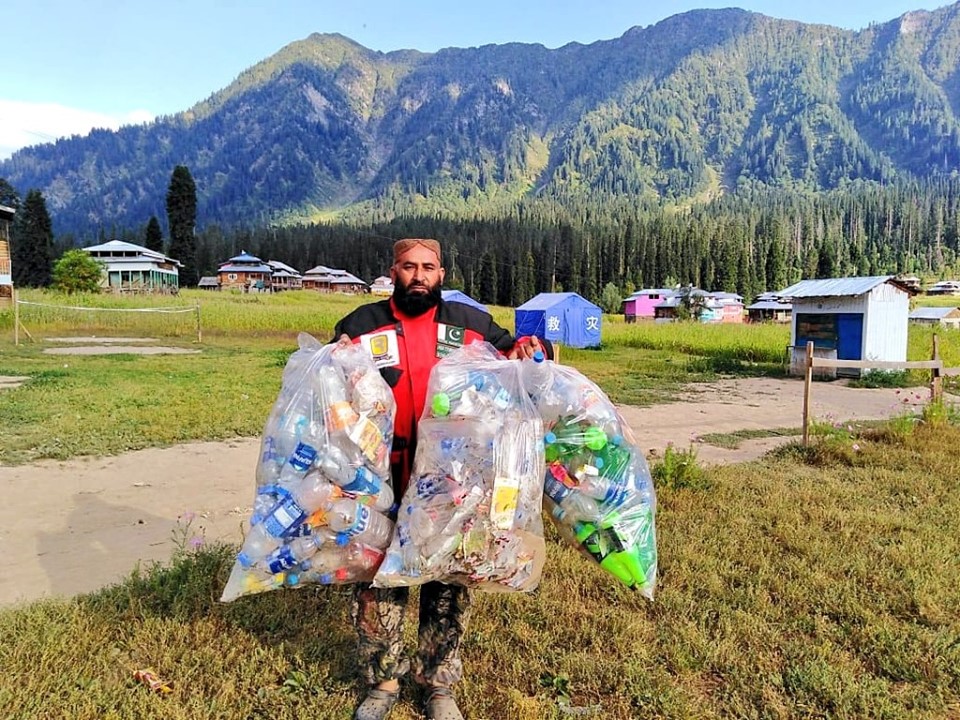 A man on solo mission, Saifullah, is a 42-year-old motorcyclist who is out to clean up Pakistan. He hopes his actions can spur legions of our countrymen to follow his footsteps.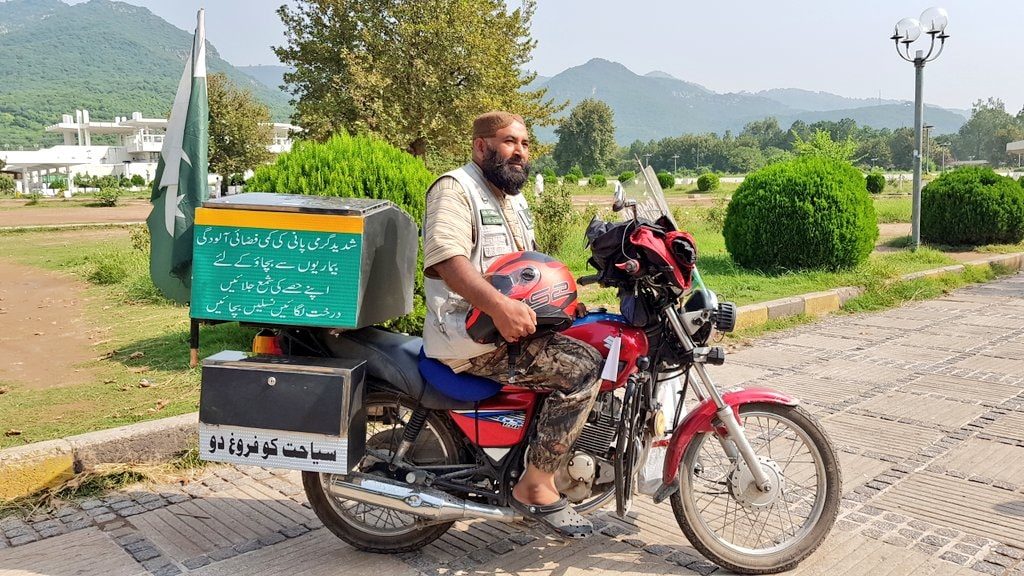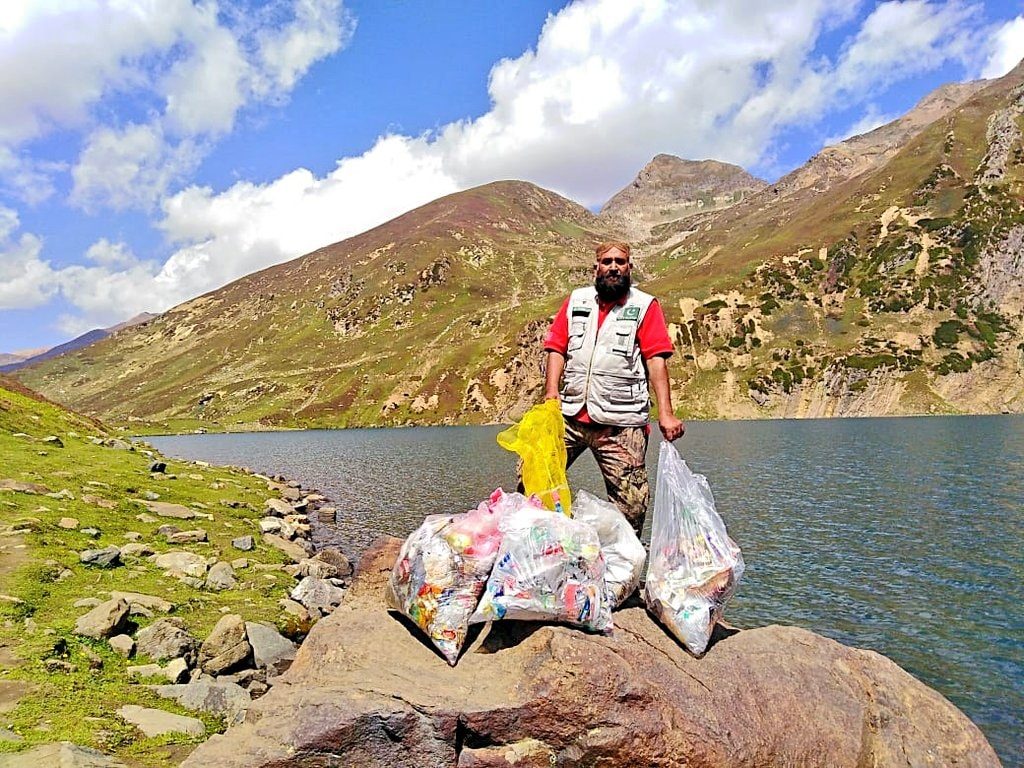 Saifullah Kashmiri is touring the country from Khunjerab to Gwadar (famous Pakistani tourism sites) on his bike and initiating clean up drives along the way. We all should follow Saifullah Kashmiri's lead and clean up after ourselves. Let's make our Country a better place to live in.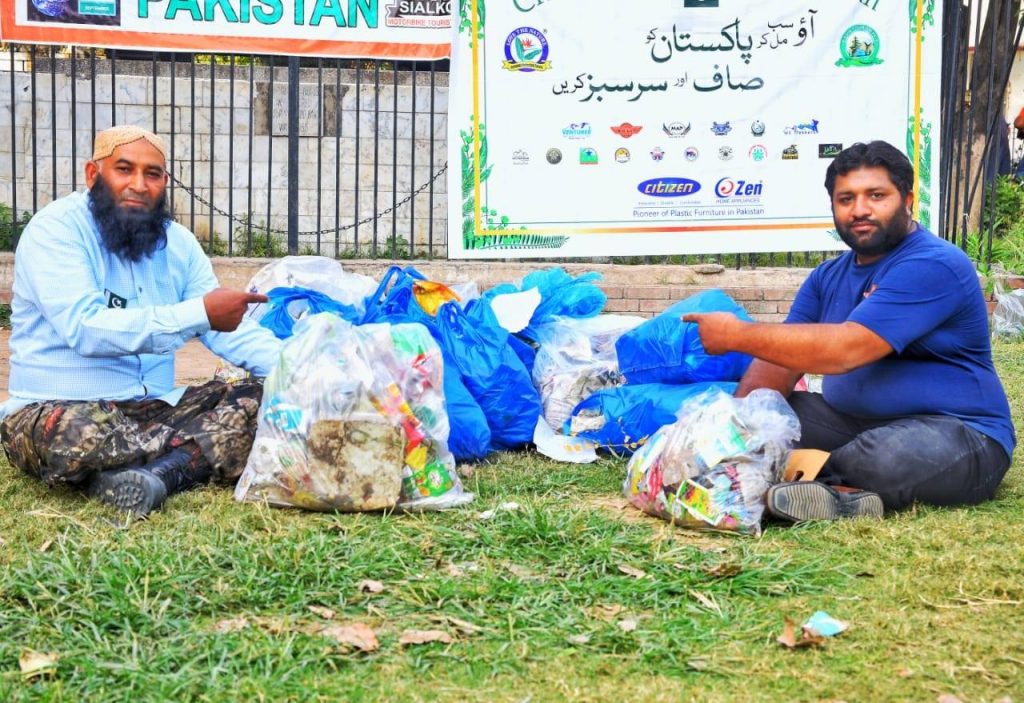 Not only is he contributing to keeping his country clean but he also intends to represent Pakistan in a better light to the outside world.
Each one of us should try in making a pollution-free environment around. This is another way of spreading positivity around. Fortunately, there are men like Saifullah Kashmiri, who are actually the role models for everyone in the world to do the best even with the minimum resources.
So let us try and keep our Pakistan clean and green!