The city of Lahore is famous for its Khabay. People of Lahore are fond of eating tasty food so they love to spend their precious time with their friends or family members while eating outside on some Dhaba, or a fancy restaurant. For the last few years, it is seen that Lahore's food industry is growing day by day and people rush towards new food eateries. People of Lahore love to eat Desi food and fast food as well. Since 2016, Lahore has witnessed a good number of people who search for good wraps in the town to eat. So, looking at the desire of Lahoris, we are here with the list of best wraps in Lahore that will satisfy your tastebuds and the craving for wraps.
Some people use to call Wraps as Shawarma due to the resemblance in appearance but believe me, wrap is something different that will make you forget the taste of shawarma.
So, here we are going to dig out some best wrap places that serve the excellent quality of wraps that will make your mouth water.
Uncle Aj
Started from a Dhaba almost a year back and now having two outlets serving the tastiest and crispy tortilla wraps in town. They are having a variety of items on their menu that includes their signature wraps, shawarma, burgers, and fries.
Talking about their specialty, they are having a cheese jalapeno wrap that is filled with crispy chicken, jalapenos, olives, and their special sauces. This signature wrap will make your tummy full and kill your craving for wrap. Their prices are very economical and the quality and quantity is excellent.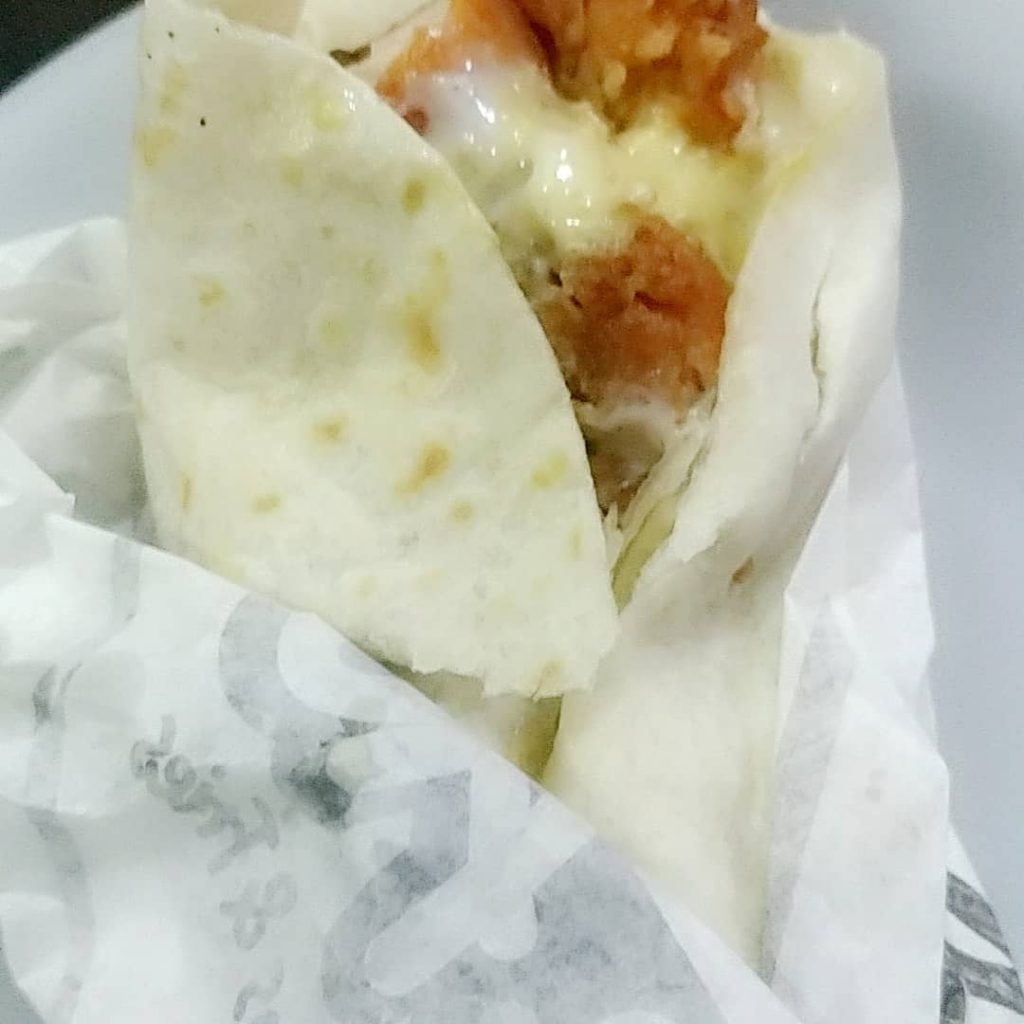 One of their branch is near the University of Central Punjab and the other branch is located in Block C 2, Punjab Society.
Wrap City
Excellently tendered juicy chicken with the add on of fries, jalapenos, olives, lettuce, and sauces that make their wraps one of the best on the wrap list. Their Arabic grilled wrap known as the Majnoon wrap is the tastiest one. For the best taste, add their honey mustard sauce or garlic sauce along with cheese in your wrap.
Read More: List of 15 best burgers in Lahore.
Fringale
A newly opened fast food restaurant in DHA has gained a huge popularity in a short span of time. Fringale is located in DHA Phase 1 and they serve zinger burgers, wraps and fries. Their wraps have gained fame after the opening of the restaurant.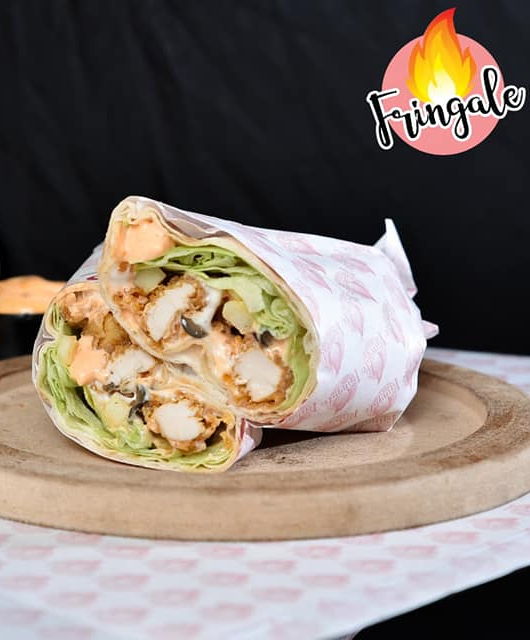 Bread & Beyond
Try the wrap from one of the leading bake shops in Lahore i.e. Bread & Beyond. Bread & Beyond offers its customers with a wrap which they have named as wrapzilla at a very economical price.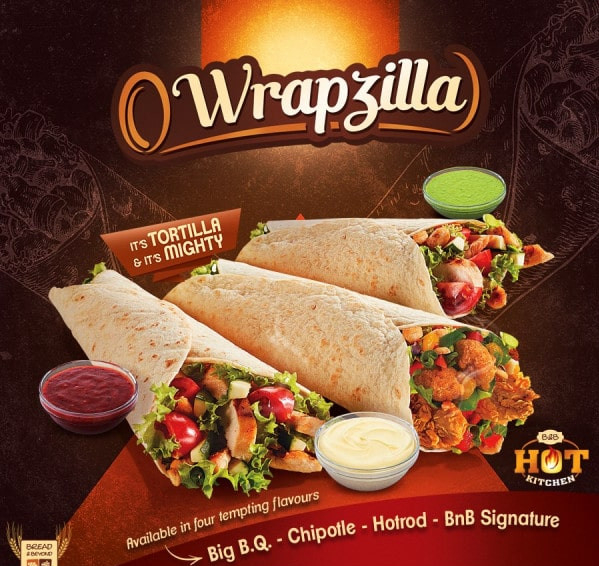 They are offering their wrapzilla in four tempting flavours. The flavours are Big B.Q, chipotle, hotrod and BnB signature.
Johnny & Jugnu
Last but not the least, I have put Johnny & Jugnu at the end of the sequence. But for me, it is on the top of the list if I'm asked to hangout with friends and to eat something delicious. If you say that Johnny & Jugnu are the pioneers of introducing wrap in Lahore, then it might not be wrong.
Their tortilla wraps are heavenly delicious and the chicken strips inside are really scrumptious. They offer different types of sauces. If you have a taste to eat spicy food then go for atomic or chipotle sauce. For a normal one, order mushroom sauce or garlic sauce.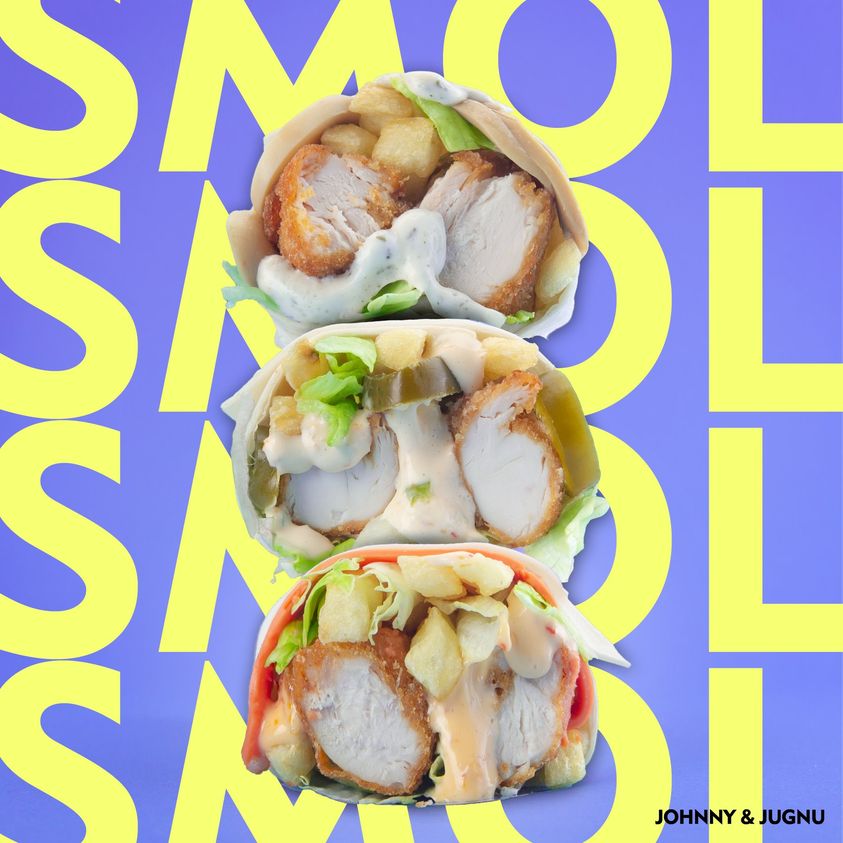 The wraps are loaded with fries, fresh lettuce, tasty sauces, and the love from Johnny Jugnu's staff. In add ons, you may add sweet corn, mushrooms, jalapenos, or cheese too.
So, try these best wraps in Lahore