In the cultural heart of Pakistan, Lahore, bookshops of Lahore remain a few that can boast of having served generation after generation of book lovers. Reading is the best way to improve your mind and with the growth of Internet retailers over the last fifteen years and the convenience of click-and-buy, people stop buying books from bookstores. Once Amazon hit the big time, more and more people surfed the Internet, performed specific searches, bought books online and waited for the mailman to deliver them. That's the main reason now we don't find many bookstores in our city. Reading is the best way to improve your mind and if you want to get smart and stay smart so you can have the edge over the average person you will need to learn new things and reading is one of the best ways to learn and expand your knowledge.
Ferozsons
The first and owner and founder of Ferozsons was Maulvi Feroz-ul-Din. This bookstore was established in 1894, In the very first the only work of this bookstore was publishing and printing the books in Lahore. Ferozsons (Pvt) Limited (also Ferozsons Publishers) is a Pakistani publishing arm in Lahore. First, they just print their books in Lahore but then they spread their work and now it becomes a large books distribution network in Pakistan. The company has five outlets in Lahore and one each in Karachi and Rawalpindi with the head-office at the Mall road, Lahore. Sometimes people don't get any books from outlets so they prefer to go head office.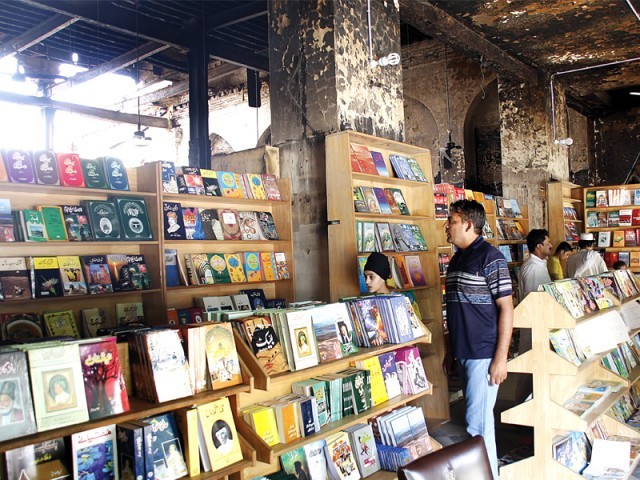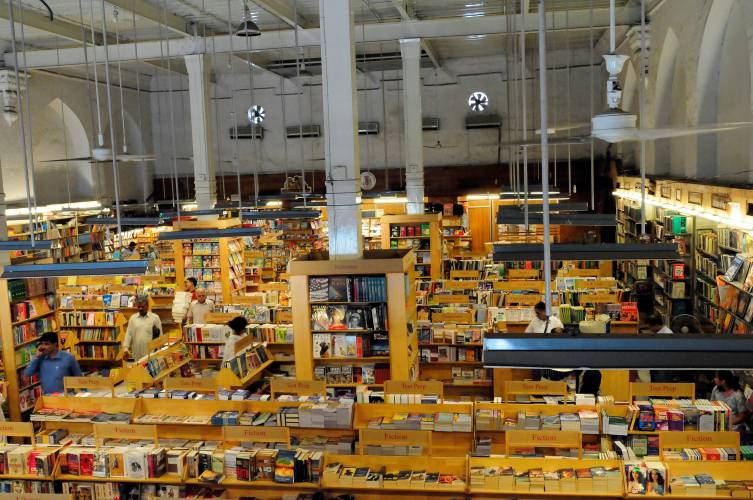 Anees Book Corner
Anees book corner is located in Lahore, Pakistan. It is also one of the biggest bookshops of Lahore. The company is working in Books business activities. Hundreds of books are there in which all new, old and historical books are included. Except these course-related books are also available in this bookstore.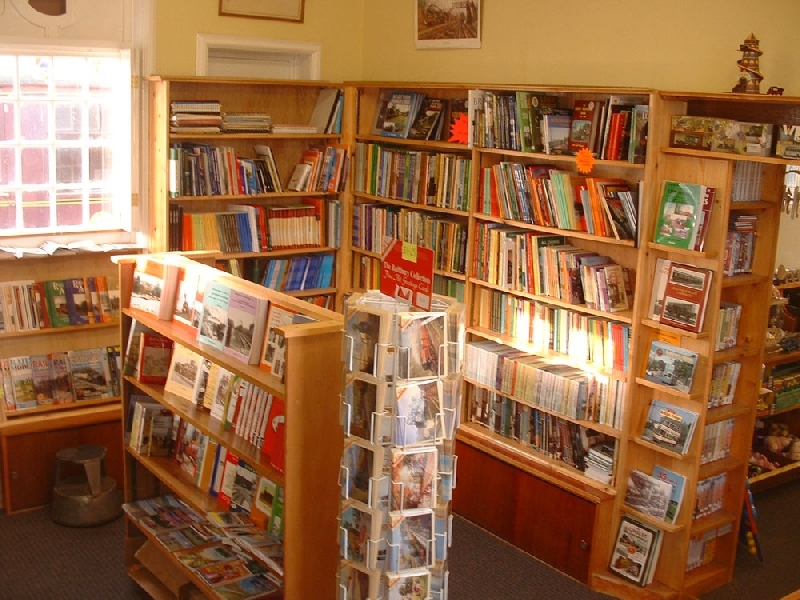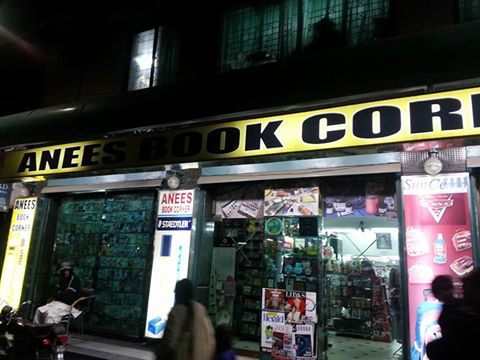 Kitabistan
Kitabistan is one of the good and biggest bookstores of Lahore as well. Huge collection of books, you can buy any book of your interest from this bookshop. Many books which are not available on other bookstores, easily find in this bookstore. Kitabistan solved many people problems and help many people who can't find the books.
Liberty Books
Liberty Books was established in 1961 and has come a long way since its inception. They have diversified our bookseller base to become a complete one-stop solution for book lovers and have also gained sole distributorship in Pakistan for some of the best-known books and series in the world. Liberty Books has turned 50, a figure which is associated with the richness of experience but not so much with growth. However, Liberty continues to be a gainer on both counts. With a growing chain of bookshops – ten so far, and a good number of associated outlets which stocks books that Liberty imports, distributes and occasionally publishes, no proof is needed for its vigor and vitality.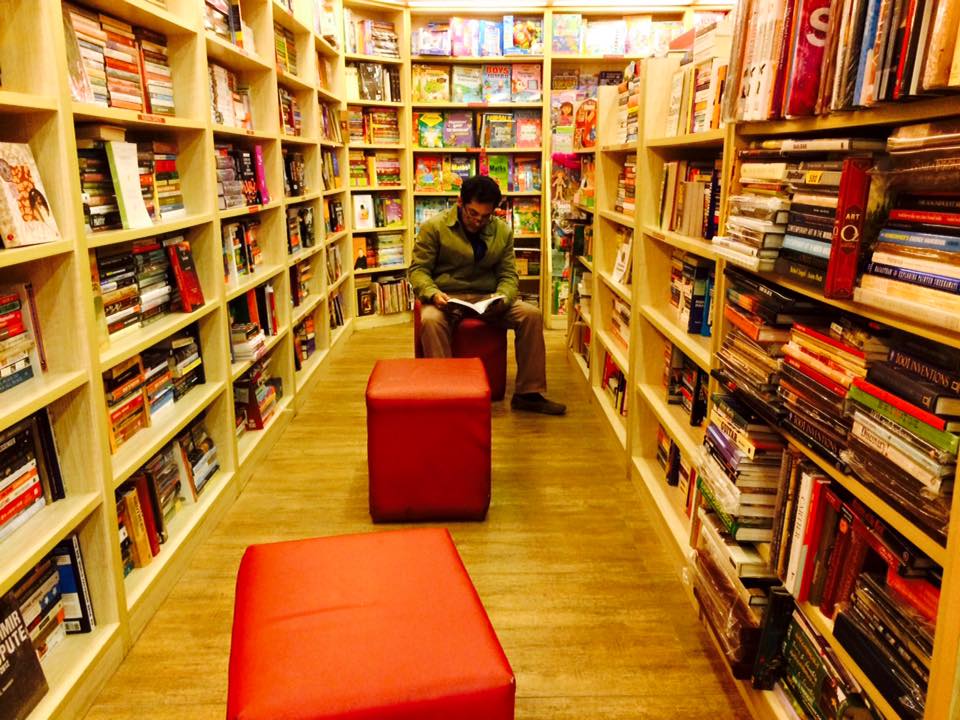 Readings
Reading is an independent retailer of books, music, and film. Their shops have long been at the center of the local literary scene, both as meeting places. Readings was essentially a used bookstore and was started to realize the dream of providing a large and previously unavailable variety of books at highly affordable prices to a potentially eager to read community in Lahore. Owing to the variety and the prices of available books as well as its location in the heart of Lahore and its unparalleled customer friendly atmosphere in which they could browse through books unobtrusively for hours on end. Readings had all sorts of books in both new and used sections to suit the needs and affordability of esteemed customers but now there were demands of a Readings Publications House that would publish local interest books by local authors in all local languages.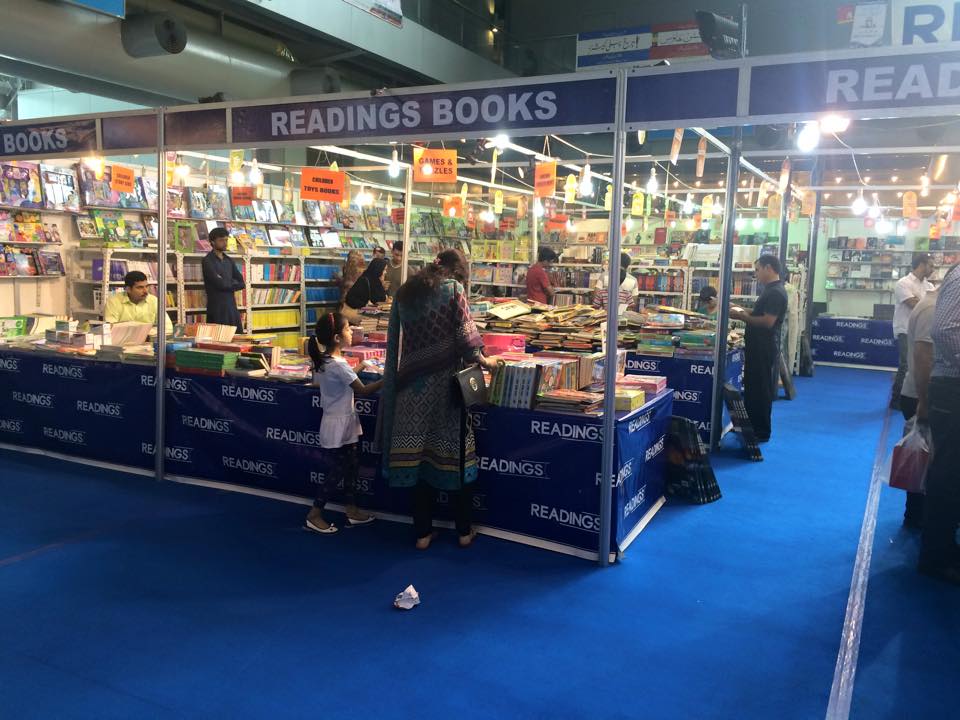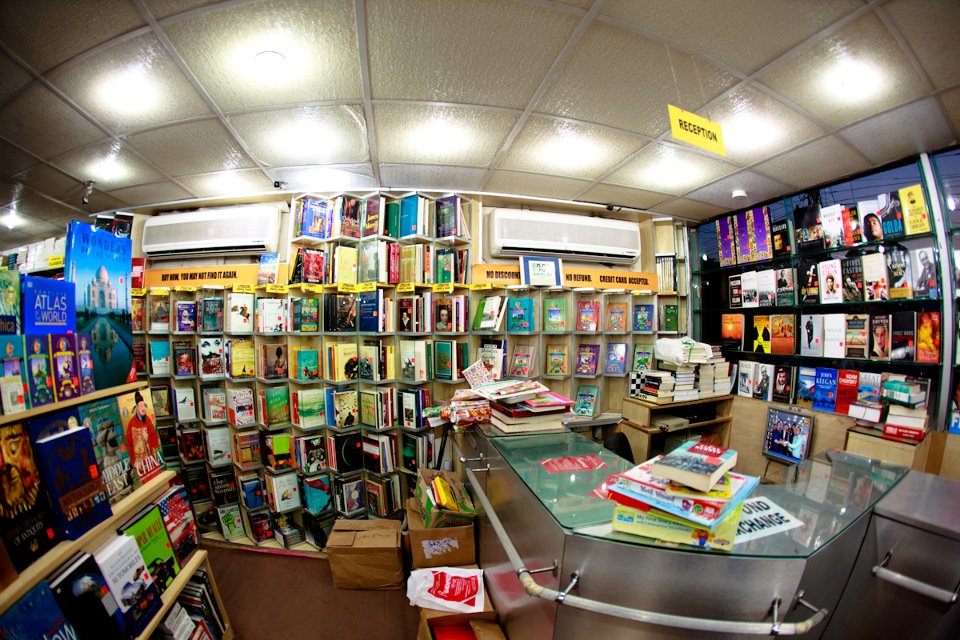 The Last Word
The Last Word is a hub of hidden treasures with a range of all kinds of books and some very interesting postcard boxes. They even have nifty little tables with the selection of books under the categories: 'Staff Picks for Brave Young Adults' and 'What We are Reading'. The Last Word, as opposed to other very crowded stores, is probably the only place in Lahore that has a great ambiance for indulging in books without guilt.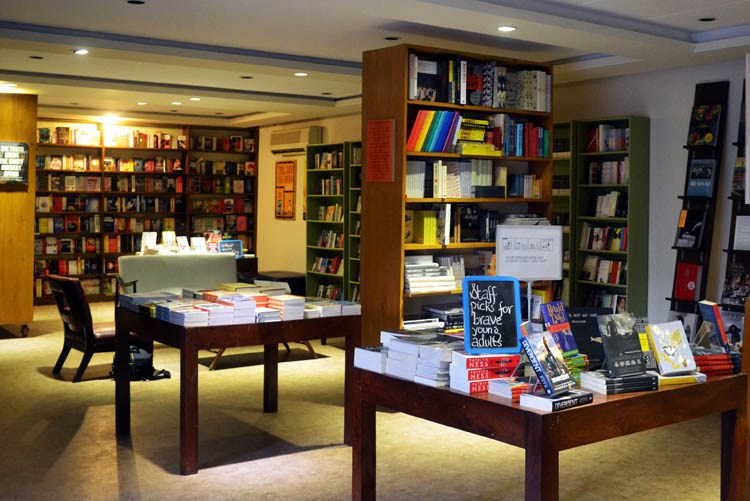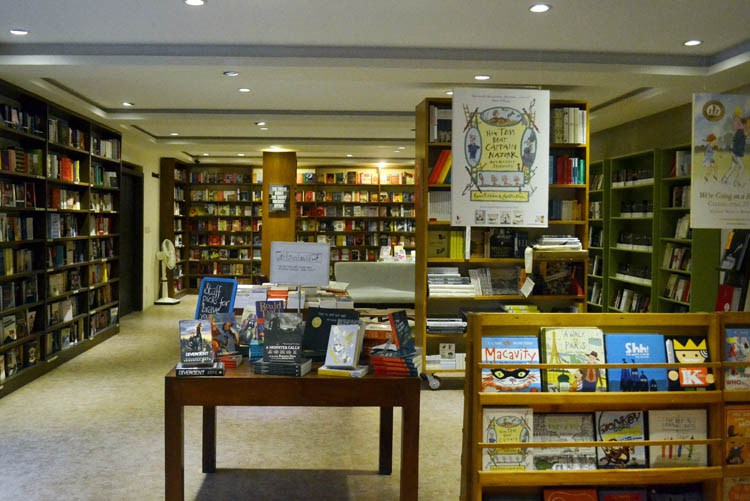 Ilmi Kitab Khana
Ilmi Kitab Khana is one of the oldest bookshops of Lahore and largest publishing company of academic books in Pakistan. In 1946, founder Haji Sardar Muhammad opened a retail bookshop in Jalandhar, India. After the partition, he left everything behind and migrated to Pakistan. In 1948, along with his brothers, Ata Muhammad and Iqbal Muhammad, he opened a retail shop of second-hand books in Urdu Bazar, Lahore. In 1950, Ilmi Kitab Khana started publishing academic books and quickly became the national leader in publishing for intermediate to Masters courses. Soon after, the company established its imprints, Markazi Kutab Khana and Pakistan Law Times (P.L.T.).

Punjab Book Company
Punjab Book Company is one of the best bookshops of Lahore stores located at Old Mozang Road. People can get many books from here, even not just books people can get novels, historical books from here.
Jahangir Publisher
Jahangir Book Depot was established in 1923 when the darkness of ignorance was dominating the sub-continent, a candle of pure ethical and moral publication started spreading the rays of unprecedented knowledge. Mohammad Jahangir (Late) was one of the ancestors who left no stone unturned in putting forth all his vital efforts to extract a renowned organization in the relevant field and establish a small in Naulakha Bazaar. After his illness, Niaz Mohammad managed and hold his father's hand and business. Niaz Mohammad resolved to serve the fellow human beings with even a matchless zeal-n-zest and professional fervor in 1965, his novel business approach, which was rooted in the F.C. College, Lahore, opened new horizons of progress and fame for JBD  but the angel of eternal destiny invited him to the peace valley when he was only 43.
You can discover more book stores of Lahore city on Locally Lahore App. Locally Lahore is a must have App, which allows you to explore Lahore and it covers up your all point of interest. It gives you information about latest events and happenings in Lahore.