Hey Lahoris, the most demanding and spiced up foodies!!! I have a question for you. Do you think you have tasted all the flavors of Walled City of Lahore? I think the new inventions in Chatkhara foods of Lahore are never-ending. You need to revamp your taste buds and start taking a new tour for the sake of your taste buds.
This post is all for you so that you never miss any dish and also for those who are planning to visit Lahore.
Do eat from our suggested menu afterall "Lahore Lahore Ae Ji"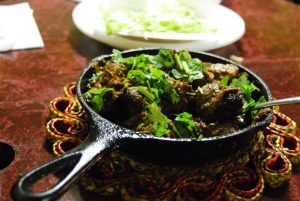 The Culinary Tradition Of Walled City Of Lahore:
The Culinary tradition has developed so much to anybody who is not knowledgeable about the traditional meals of Walled City Lahore.
The combination has produced a requirement in many kinds of meals. Some crave for average Lahori meals given in the Caribbean, others favor eateries far in the hurry of the older city.
The most recent addition to native desi cuisine with great food and the decent cost is Flavours of Lahore.
Affordable Eateries:
Luxury eateries offer great food but transcend the constraints of affordability. And on the contrary, there is the inexpensive street-food in Walled City Of Lahore which I think is most likable by all Lahoris and affordable as well.
Karahi

Paaye

Nihari

Halwa Puri

Murgh Channe.
Yummmmm Mouth Watering!!!!!
Let me suggest some local food for your tummy.
Karahi
Karahi is the pride of Punjabis. Food lovers first priority is undoubtedly Karahi and if this Karahi is Of Lahore then trust me it is to die for. Karahi is the most convenient, affordable and yum to your tummy.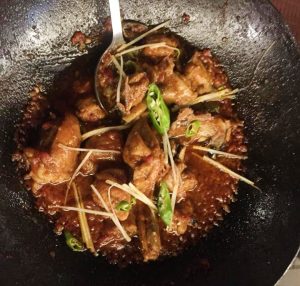 Nihari
Nihari is the specialty of Walled City Of Lahore. I don't think you can find Nihari anywhere better than Lahore. There are a lot of Nihari joints where you can go and enjoy your meal. All Lahoris are expert at making yummy Nihari.
Halwa Puri
It is almost impossible for the true Lahoris to start their day without Halwa Puri. Real Lahoris are die-hard fans of Halwa Puri. It is so much in demand that Lahoris start making Halwa Puris as early as 4 in the morning and extend it till 2. This definitely shows the love of Walled City of Lahore for Halwa Puri and also encourages you to have this breakfast at least once in life.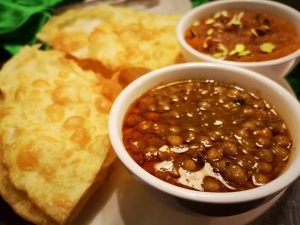 Murgh Channay
Murgh Channay or Chicken with Chickpeas is another admirable dish of Walled City Of Lahore. Murgh Channay with lassi and naan are very famous for summers in breakfast or anytime you want.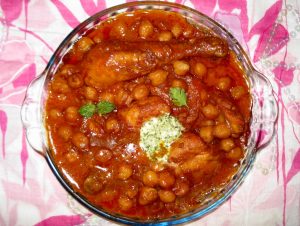 Paaye
Paaye are nothing but goat's feet. Feeling ewww? Don't be. Trust me it's the most famous and demanding dish of Walled City Of Lahore.
It is very yummy and mouthwatering. It is highly suggested dish as it is economical yet tasty.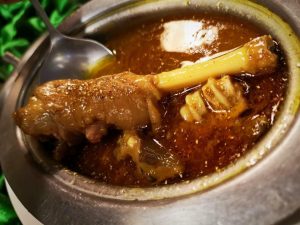 Final Thoughts:
The list is much longer to discuss or you can say that the list is never-ending. Haleem, Kababs, Chae, Egg Burger, Shami, Chapli Kabab, Taka Tak, Golgappas yummmmmmm. Literally, I'm drooling over these yummilicious dishes of the Walled City Of Lahore.