When it comes to having fun activities , there is nothing you can missing out while being in Lahore. From seeing historical sites to shopping places to a variety of food restaurants, the options are endless. Everything one can ask for or even think of it, is available in this bustling town. If you are here to do some thrill activities along with your kids, then here are top two places where you can find everything you wanted. It's not only for kids but also the teens can get to do variety of fun activities.
Fun Factory Emporium Mall
Fun Factory opened at 3rd Story Emporium Mall in Johar Town Lahore, is second largest indoor theme park that and offers multiple rides to keep children engaged. It's the biggest project of Emporium mall. There is a lot of Electric games and swings for kids, clowns play with your child too. The best thing about this place is that they offer variety of fun rides for all age groups. They have divided the Fun Factory Park in 3 zones which includes:
1- The Circus & Carousel (soft play area),
2- Fantasy Land
3- and Dark City area.
The very first theme is a soft play Area for the toddlers and younger kids. The second theme is Fantasy which is for 5 to 9 years age group kids and the next theme being the Dark City Area, is perfect for teens and all who are still a kid from inside.  It is the best gaming zone for all age groups.
Their staff is very cooperative and all their equipment is being  imported from Italy and they are working hard to ensure the best safety standards. They have built this indoor park with beautiful and magnificent designs and colors. Once you step in, you will get blown away with the captivating colors and will get tempted to hop onto all rides even if you are a teen, your inner child will come out. The rides included are Circus Train, Mini swinger, Flying submarines, Beach Safari,Super Bike, Aeroplane Simulator, Astro Invasion and the Tea Cups. Now mothers don't have to worry about their kids while they shop, because it will be difficult for your child to leave this entertaining place.  So you can now spend a long weekend here not worrying about your kids as all rides are totally save.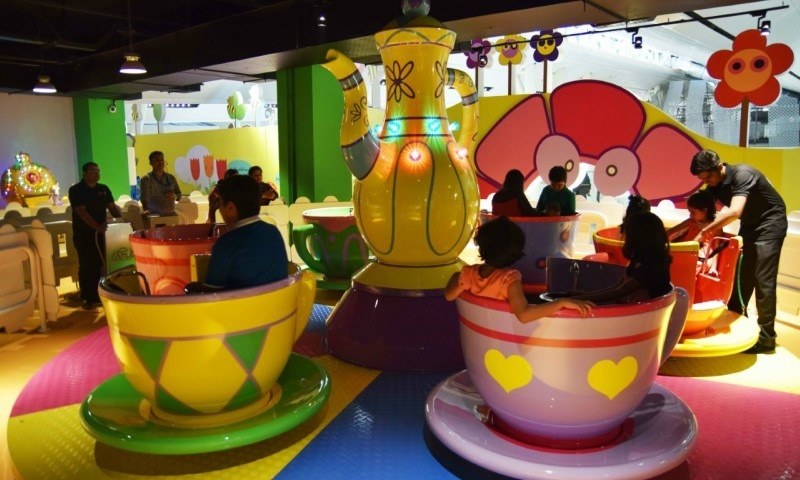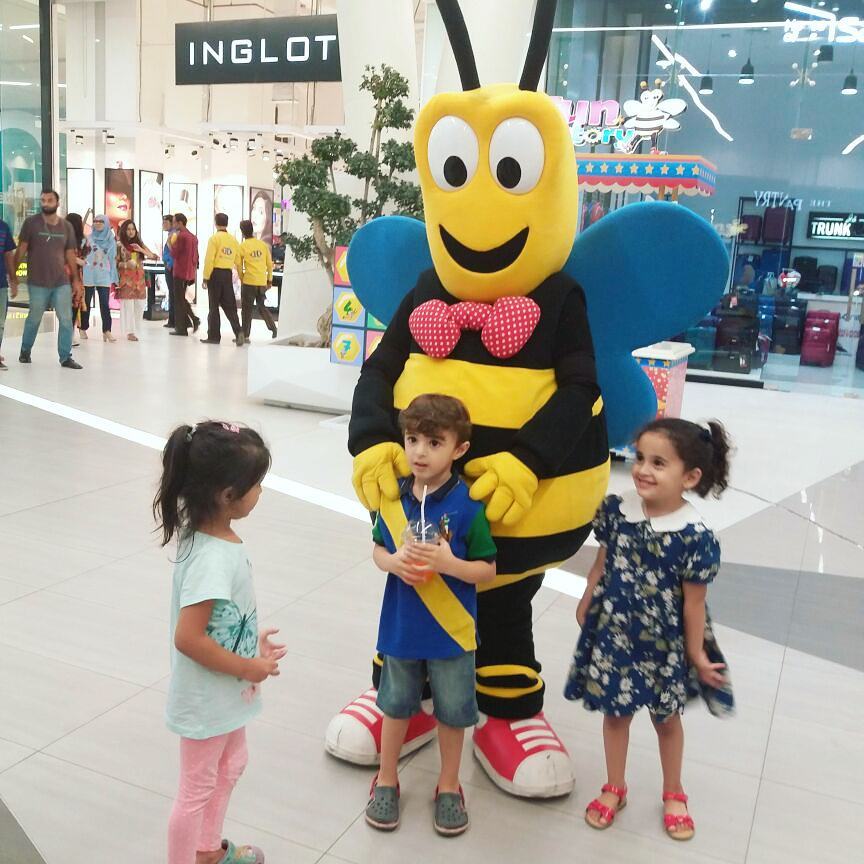 Also if you want to have your child a themed birthday party, it's then a good news for all parents that Fun Factory also offers to host a themed birthday party. The timings are from 11 AM to 11 PM. And for the weekends it remains open till 12 Am. So, need not to worry about where you should go, when you can find everything under one roof. This play area is only for families and they can have a member ship card as well which can get just for 100 Rs and you have to pay extra 400 Rs, when to enjoy the rides.
Super Space Packages Mall
Super Space is newly opened at 2nd floor of Packages Mall, located in DHA Lahore, which is much awaited addition to the city. It's the largest indoor theme park packed with unlimited fun and entertainment. It's a complete family entertainment center that provides a variety of thrilling rides for all ages. Super Space offers a range of Kids Rides, Arcade Games,  bumper cars, trampolines, ball pits and so much more. A Soft play Area for young kids where they do jumping and all kind of jolly stuff and 6D Motion Ride which is the best activity at super space. Super Space has something for all ages. The kids specially go crazy over taking the rides. There are a variety of packages as well as daily activities for different age groups to keep kids engaged while you shop. Also its a interactive kids activity area where your children can engage in fun games and creative crafts.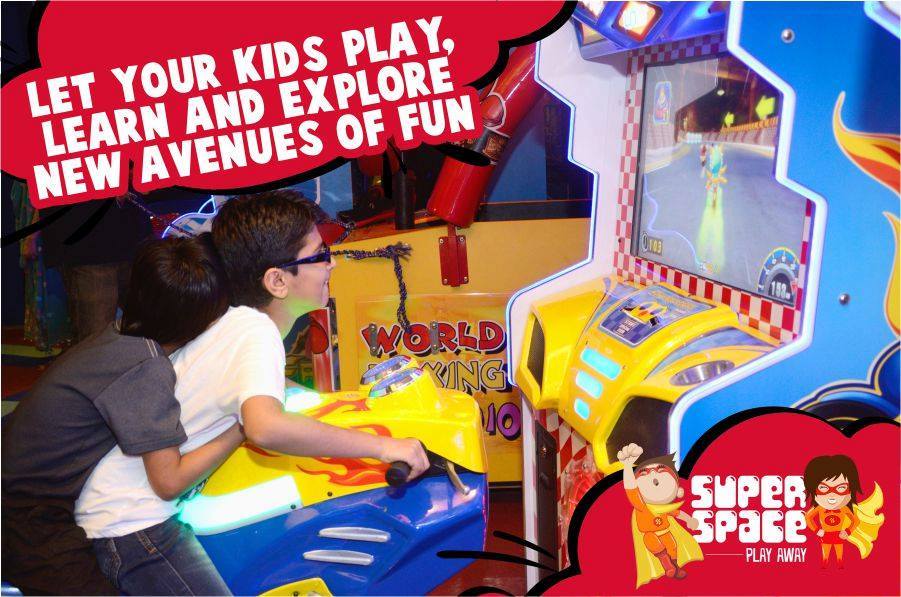 Super Space is also divided into three sections. First the kids can play Arcade Games and special Kids Rides. The second section is Soft Play Area  which is for toddlers and younger kids. The next section is 6D Motion Ride and Food court area.  Also there is a big ball pit area where you can relax and forget about your all worries. It's a great idea to join in for the weekend fun. You can also enjoy Unlimited Rides at Super Space by becoming a Super Member with their monthly and quarterly membership plans. They offer many activities and packages with their membership.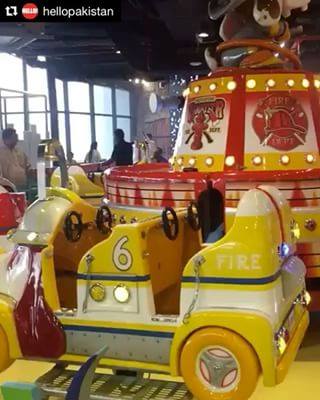 Super Space also organizes themed birthday parties for your little ones. The party includes entertainers and serves a meal which depend on how much you're able to spend on the event. They also arranges some kids activities in budget so your kids can never get bored. The timings are from 1 pm to 12 am. And for the weekends it is opened till 1 am.
Lahore has become a happening place for everyone with these new entertainment places. Make lifelong memories at Super Space and Fun Factory for a really fun filled family day out! Reasonably priced so that everyone can have a good time.
---
You can discover more interesting places of Lahore city on Locally Lahore. Locally Lahore is a must have App, which allows you to explore Lahore and it covers up all point of interest. It gives you information about latest events and happenings in Lahore.
Download Locally Lahore Android & iPhone App. Join locally Lahore on G+ and Facebook to get in touch with the latest information and events of Lahore.
Find out more information of Locally Lahore App on www.locallylahore.com