Having the concept of a venue for chatting with friends and family, this wonderful food corner offers Bistro style food in budget friendly deals. The credit of this effort goes to Andaaz. Chit Chaat has been recently opened in Lahore just a few months later and started to introduce a promising variety of traditional and fast foods from the first day.
Situated on the main Jail Road Lahore, Chit Chat is such a fascinating food corner to rejoice not only the first timers but also captivates the regular customers to visit again and again. When there's a perfect soothing music and sheltering environment with super delectable munching dishes; what's needed else!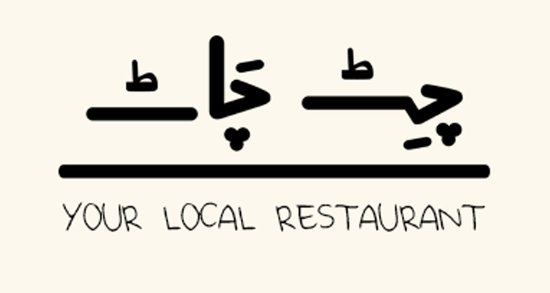 Colorful Chairs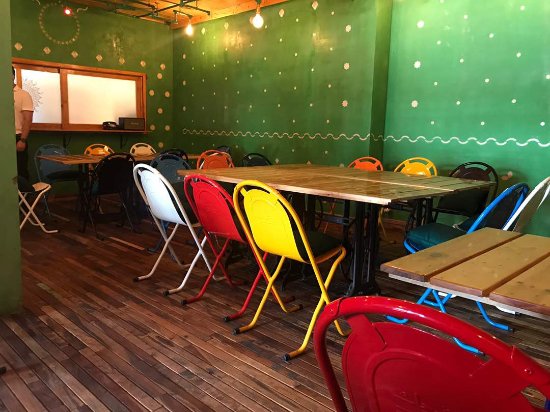 These newly bought multi-colored sitting arrangement, which isn't not just chairs but also a source of creating a memorable get-together with family and friends.
Gold fairy lights
Moreover, the cozy and calming atmosphere seems more celebrating when the smooth golden glow spreads over like a twisting fairy-dress and encompasses the whole ambiance. It's just splendid.
Menu directions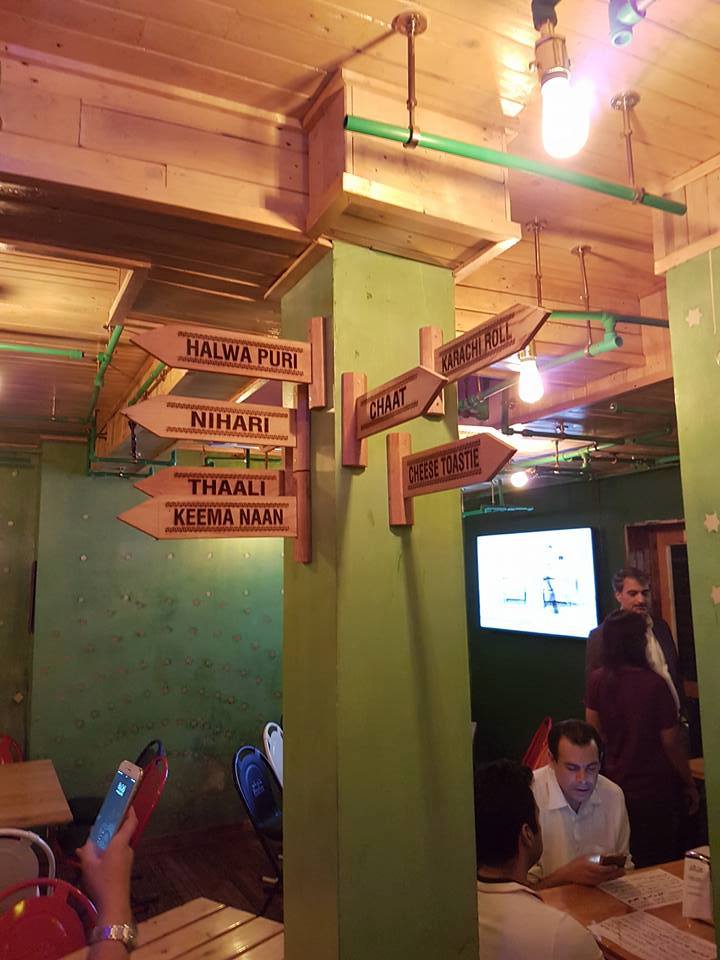 Experience this quite unique style of menu display. A beautiful combine use of menu list and order-delivery directions is itself commendable. So, get all these charms at one place, hangout in Chit Chaat Cafe-Lahore.
In a street like but luxurious sitting ambiance, the combination of wooden ceiling and green walls is just splendid for all that you desire to be served with. So, be ready to try a list of super scrumptious menu available at Chit Chaat.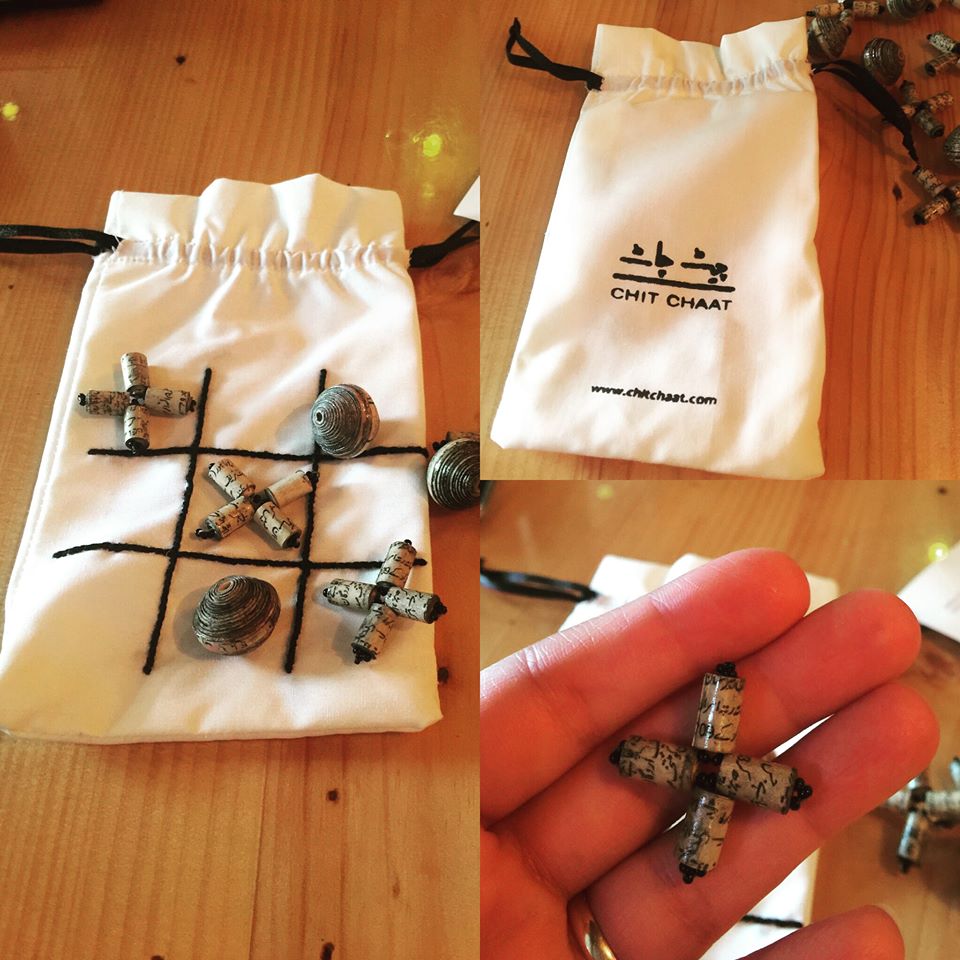 Dahi Bharay
Topped with mint and tangy tamarind chatani-sauces, the mixed platter of these small balls like bhallas are delicious Dahi Bharay. Floating bharas into the small pool of yoghurt and sprinkled fresh crunchy salad make it a best diet at snack and even meal's time.
Papri Chaat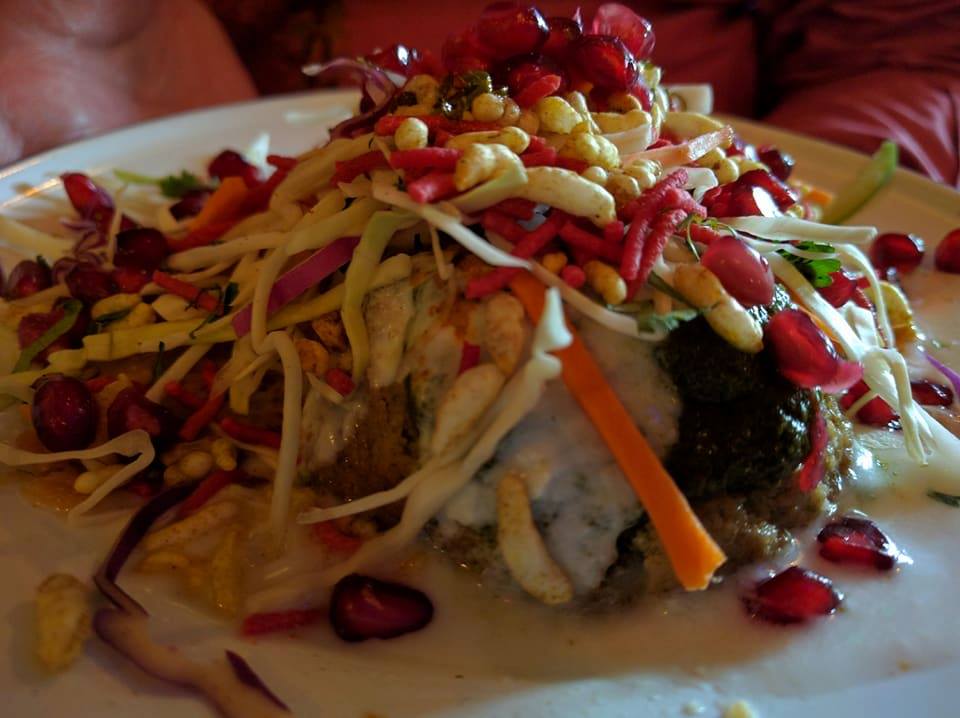 Look at these double treat of Papri chaat and Dahi Bharay which have not only filled the plates with stuff but also with multiple mouth-watering tastes and crunchy chips like papri topping.
Bun Samosa & other Street Food items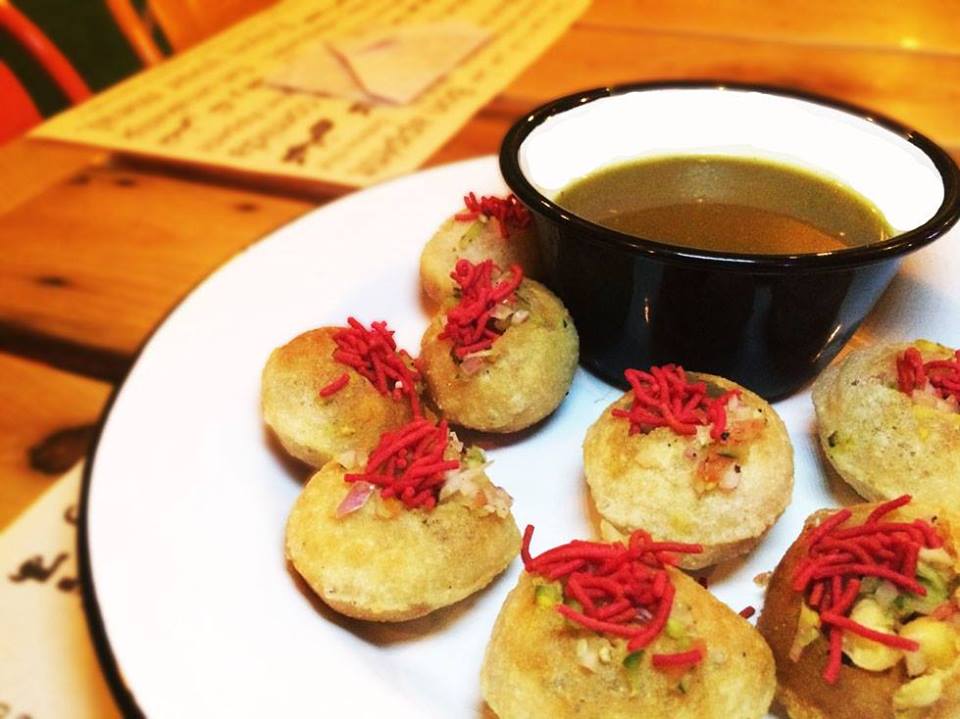 It sounds and also tastes unique, when you will take a bite of this square shaped two buns filled with potato samosa, cabbage and luscious tomato ketchup. These two full buns cost Rs/-250 only.You may also get a traditional, yet contemporary style Burger here. It's available with Shami Kabab coated with crisp and loaded with salad and ketchup. Don't miss!
Alike liberty and Papu burger-the most running burger corners in Lahore, Chit Chaat also has brought this deal but with more juicy munch and thicker softer beef patty inside.
Paratha & Nihari
To plan a special and affordable breakfast, Chit Chaat welcomes you with energetic in-take deals. Fresh crispy parathas are been cooked to pair your paaye dish, whereas Kulchas are optional. Even mostly gourmets enjoy parathas with Nihari.
Beverages and drinks
A wide range of fresh juicy drinks and pure crystal water is owned by Chit Chaat cafe. They serve these drinks in interesting bottles packaging. These products comprise the natural taste and nutrition. One of these beverages is Thandai which is a refreshing mixture of milk, crushed almonds and cinnamon, typically called Sardai. Whether you've craving to get some sort of lassi or even want to go for fruit's delight, menu is awaiting for your visit to Chit Chaat.