If we want our country and economy to get back on track we need to fix the education system for math and science related degrees. Lahore is known as the city of Education, there are many Engineering Universities in Lahore which produce well-trained and talented Engineers. Growth happens when people build and sell things. In an age of high-tech innovation, those "growth" building blocks rely squarely on the skills acquired in a science, technology, math or engineering curriculum. It's why the president and other industry groups are advocating for more students to graduate with these degrees. So, engineering isn't just a college major; it's a job and a profession and one in demand and well paid! Engineers have the problem-solving skills to fix a problem, but more than that, they are responsible for creating solutions to problems that we aren't even aware of yet.
   Top 5 Engineering Universities of Lahore
University of Engineering and Technology
The University of Engineering and Technology (main) located in the northern part of Lahore on the historical "Grand Trunk Road (G.T. Road)". It is one of the best engineering universities in Lahore and finest institution of higher learning in the country and ranks 3rd in Engineering and Technology by HEC in their latest ranking.
The institution started its career in 1921 as the 'Mughalpura Technical College'. Later, it became the 'Maclagan Engineering College'. At that stage the institution offered courses of study in only two disciplines; Electrical Engineering and Mechanical Engineering. In 1954, it started a Bachelor's Degree course in Mining Engineering, the first-ever of its kind in the country. Later, the University started to develop its postgraduate programs, and by 1970's it was offering Master's Degree Courses in various specializations of engineering, architecture, planning and allied disciplines. Later, Ph.D. Degree Program was also instituted in a number of disciplines. Later on renamed University of Engineering & Technology in 1972.
To meet the growing demands for the Engineering graduates and allied disciplines in the country, the University started an expansion program in the new millennium. Consequently, the teaching and research capacity of the UET-Main was enhanced and the establishment of the satellite campuses was taken up . At present, the University has three satellite campuses; the Faisalabad Campus, the Kala-Shah-Kaku Campus, and the Rachna College. The university is noted as being highly selective in terms of admissions as around 1800 students, out of 48000 applicants, were selected in 2015 for undergrad studies.

Lahore University of Management Sciences (LUMS)
The Lahore University of Management Sciences (LUMS), established in 1985, is one of the largest universities in Pakistan. It is a world class independent research university with a proud history of achievement, and ambitious plans for the future. The idea of establishing the university took root in the mind of Syed Babar Ali, Pro-Chancellor, LUMS. It was founded in 1984 by the patronage of the business–industrial community. It established a business school in 1986 and the undergraduate school was initiated in 1994, and in 2008 launched an engineering school. LUMS is ranked as the top varsity in Pakistan in the QS University Rankings for the year 2016, 111th in Asia and among top 700 in the world.
In 1985, LUMS has strived to achieve the aim of imparting world class education while encouraging research and intellectual growth in the country. As a result, LUMS has played a key role in setting high standards of academics and producing professionals who can compete with counterparts from any university across the world.
As of 2016, the university has a student body of about 3,500 graduate and undergraduate students, a faculty of 200. LUMS aspires to achieve excellence and national and international leadership through unparalleled teaching and research, holistic undergraduate education, and civic engagement to serve the critical needs of society. LUMS also initiated Ph.D. programs in Computer Science, Computer Engineering, and Mathematics in line with its aim to promote research in the country.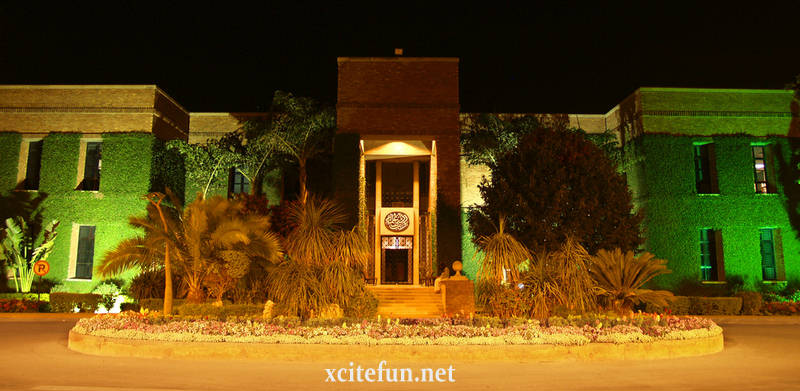 FAST-NU- National University of Computer and Emerging Sciences
Founded as a Federally Chartered University, the National University of Computer and Emerging Sciences is a premier University of Pakistan, renowned for quality and impact of its students in the development of local software and other industries. FAST National University of Computer and Emerging Sciences (NUCES) is among the best research institutes in the country with highly qualified, fully committed and professionally stimulated faculty which confers academic excellence to the university.
The National University of Computer & Emerging Sciences has the honor of being the first multi-campus private sector university set up under the Federal Charter granted by Ordinance No.XXIII of 2000, dated July 01, 2000. Over the years FAST has become the hallmark of excellence in the academic arena, domestic market and international community.  It is consistently ranked among one of the leading and top institutions of higher learning in the country, securing its top rank in the computer sciences/IT category by the HEC in 2010.
FAST had its sponsoring body established in 1980 and it is registered with the Government of Pakistan as a charitable institution. It decided to provide higher education to produce scholars and scientists with preeminence in 1985. FAST was the first in the history of the country to offer the undergraduate program in Computer Science that was a real milestone in the country's IT industry development. This university, sponsored by FAST, is considered as one of the most prestigious academic institutes of Pakistan with a trend of being a leader and a paragon, both in Pakistan and abroad.  The university has four modern campuses at Karachi, Lahore, Islamabad, and Peshawar.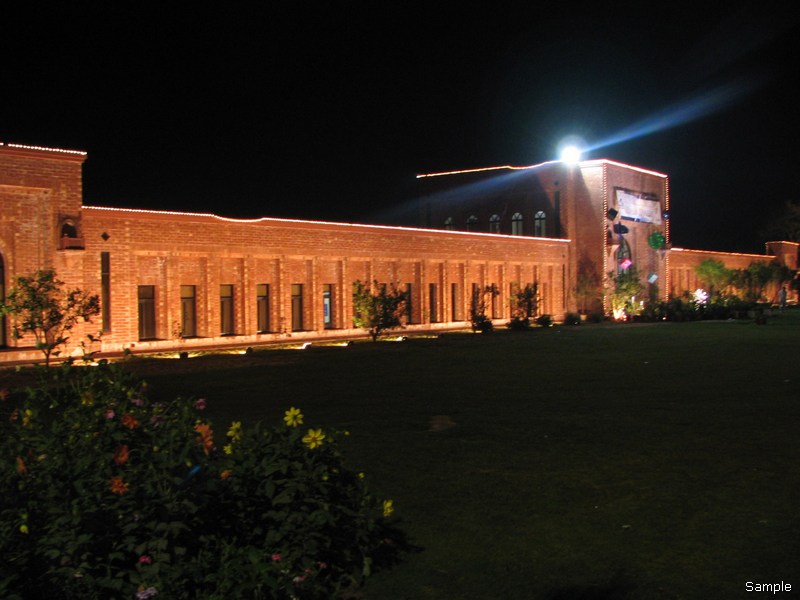 Comsats Institute of Information Technology
COMSATS abbreviated as Commission on Science and Technology for Sustainable Development in the South. Comsats is ranked at 6th position in Pakistan, while in world rankings it lies among the top 500 universities, in the Engineering discipline according to the HEC ranking issued in 2010. It is ranked 1st in the Computer Science discipline, according to HEC.
Established in 2002, Comsats university Lahore campus is located on Defence Road off Raiwind Road Lahore. The sprawling campus is purpose-built and is spread over an area of 185 acres with constructed area of 400,000 sq. ft.  The Lahore Campus is equipped with computer labs, electronics and hardware labs.
The Lahore campus is the only CIIT campus that provides DDP (Dual Degree Programmes) affiliated with the Lancaster University, UK.  The environment at the campus is vibrant, creative and challenging, both for the teachers and students. The campus tends to excel in its research capability, which will open new horizons of knowledge in Information Technology. CIIT currently has seven campuses in Islamabad, Lahore, Wah, Abbottabad, Attock, and Sahiwal, while six more campuses are in the pipeline including Gujrat, Toba Tek Singh, Karachi, Quetta, Vehari, and Larkana.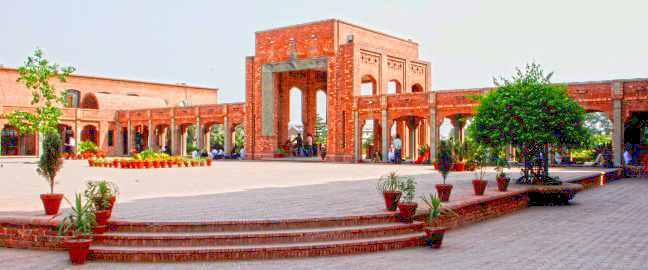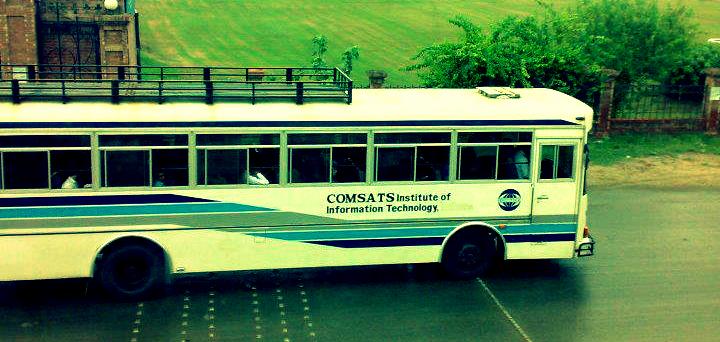 University of Management and Technology
The University of Management and Technology (UMT) has its roots in the Institute of Leadership and Management (ILM), which was established in Lahore in 1990. The university is government-chartered and is recognized by the (HEC) of Pakistan. UMT is a project of Institute of Leadership and Management (ILM) Trust. ILM was established in 1990 by leading educationists, professionals, and industrialists with an aim to enhance the organizational and individual effectiveness.
The University of Management and Technology has evolved into a premier institution of higher learning in the country. Recognized by the Higher Education Commission (HEC) as a "W4" category (highest rank) university, UMT is also the first in the Punjab amongst medium-sized universities in the general category.
UMT provides a friendly and highly supportive environment to its students. There are different opportunities for positive interaction between students and faculty. UMT encourages students to be receptive to new ideas, to ask objective questions and to pay attention to detail in order to infuse participants with an aptitude for lifelong learning. UMT provides a basis for the professional development of both teachers and students.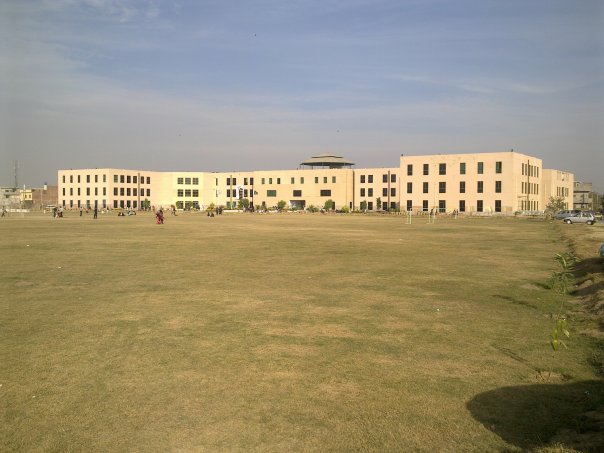 You can discover more institutes and educational places of Lahore city on Locally Lahore App. Locally Lahore is a must have App, which allows you to explore Lahore and it covers up your all point of interest. It gives you information about latest events and happenings in Lahore.